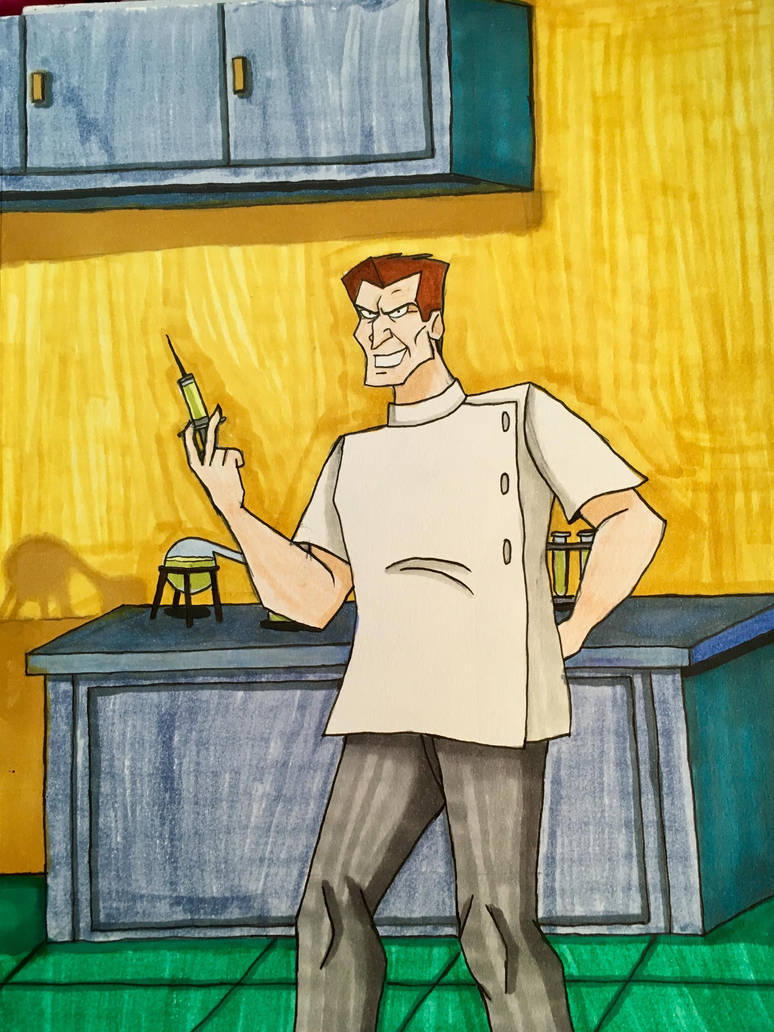 Watch
Here's another Villain from 'Gargoyles' I think I was Due to draw!
Here's Dr. Anton Sevarius, The Mad Doctor Who likes to Turn People into Mutated Creatures! And With SYRINGES!!!......
And for that He's one of only Villains Who do Scare me!
Sevarius: Time for Inoculation!....

*squirts the syringe a little*
Me:

RUN!!!!!...............
DISCLAIMER: Anton Sevarius And 'Gargoyles' belongs to Disney and Greg Weisman!

NOT THE SYRINGE!!!
great work

Reply

I nearly forgot about him
Reply

One Thing To Know about me! As a Disney Villain Fan, I Even pay Attention to the Not so Remembered Villains!

Reply

I know some of the old villains but not all of them
Reply

Don't Worry! Most People Don't!
Reply

Though I've been watching some of the older shows lately like Mighty Ducks, Gargoyles and some of those villains are returning to memory.
Reply

he can be very sneaky sometimes lol & great job my friend


Reply

the most evilest Disney villain who turn innocent people into monsters 0_0
Reply

Reply

and does not get caught at all, he is a sneaky snake lol
Reply

I hate injections as it is! It would be especially worse coming from him!
You've done a good job depicting the creepy beggar

Reply


Whoa! He kinda reminds me of the Dentist from Little Shop of Horrors a little bit!
Reply

Oh Sevarius Is Much Worse Than The Dentist from Little Shop of Horrors! And a brtter Speaker Due to Being Voiced by Tim Curry!
Reply

Try Running Around in the Lab Until He Gets Tired!
Reply

Reply

Sevarius: Oh Come Now This won't Hurt Abit!!

Me: NO!

Sevarius: I'll Give You a Great Big Lollipop If You Cooperate!...

Me: I Would'nt Cooperate For That Even If You Gave Me A LIFETIME Supply Of Giant Lollipops!!!
Reply