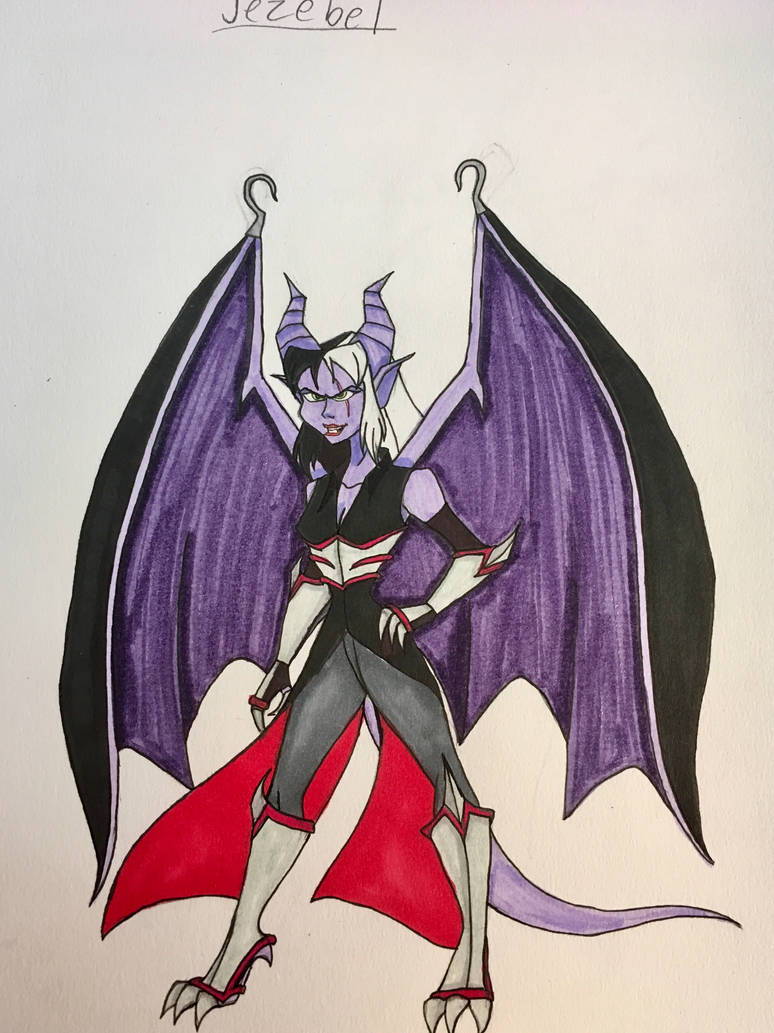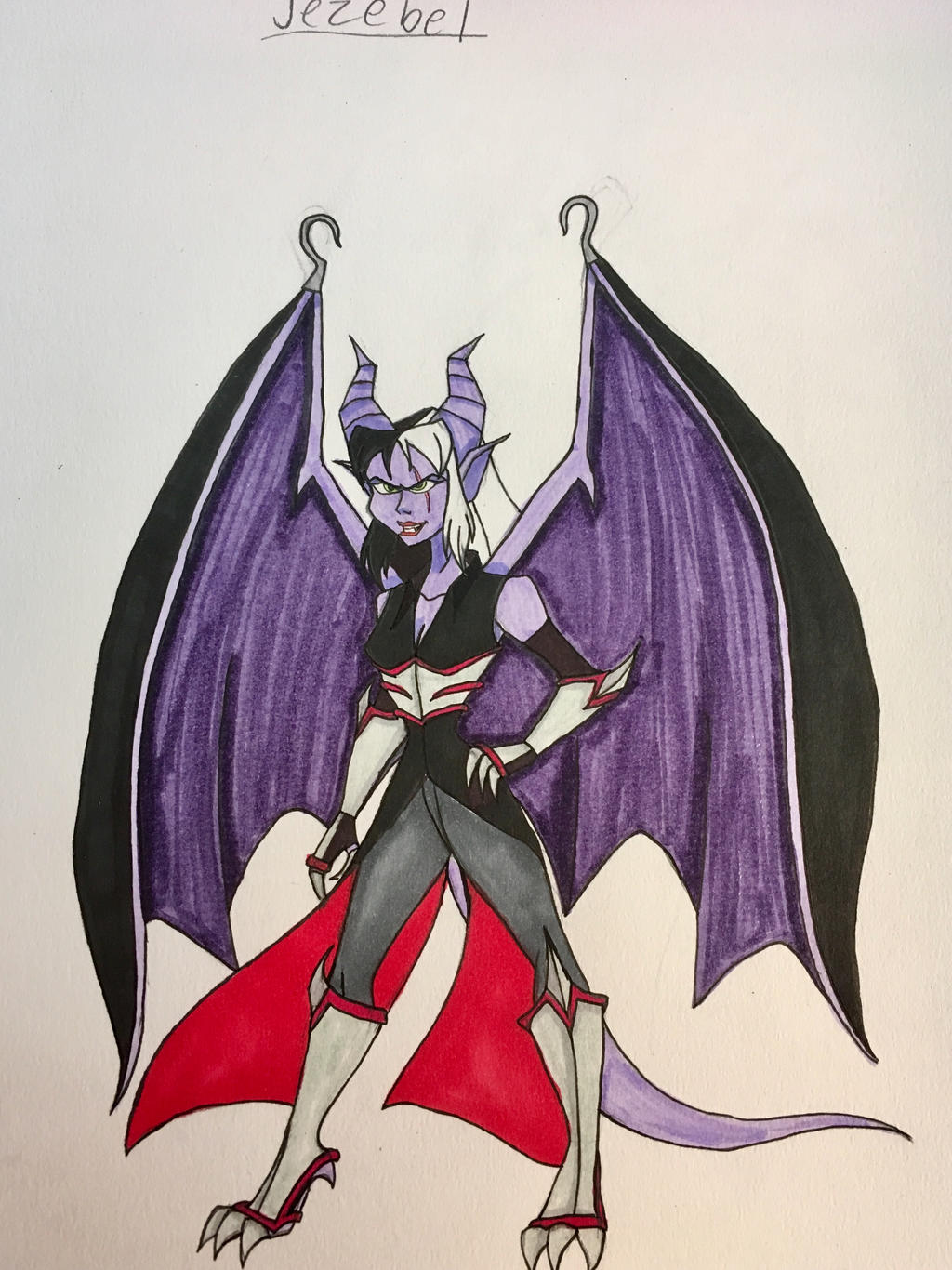 Watch
Here's an Experimental OC that I decided to bring to life folks!

Here we have Jezebel! And she's genetically created Gargoyle! Created by Thailog and Dr. Sevarius to be Thailogs Mate And a Spy/Apprentice Of The Disney Villains!

As such, she was created with the DNA of Various Disney Villains besides Demona and Thailog for Gargoyle DNA

She clearly has Ursula's skin color, the Evil Queens bright green Eyes, a scar on her left eye like Scar's, And like Cruella DeVil she Has hair that's black on one side and white on the other and along with it she has sideburns like Jackal and Hyena, and the cloaking joint on her wings are hooks like Captain Hook, And obviously she has Maleficent's horns and when she cloaks her wings they resemble Maleficent's robes

As for personality, she' snarky like Oogie Boogie, scheming like Yuma, charismatic like Dr. Facilier, And She Has an Extremely Bad temper like Hades and the Queen of Hearts and she's Psychopathic like Hyena, And she gets Jealous very Easily like the Evil Queen And Lady Tremaine And like them she's also a bit Vain too, And she's MADLY in love with Thailog and will Do Anything for him!

And like Dr. Faciler, Jezebel can control shadows, and she specializes in making potions and spells like all the Villains who are Witches! And she Loves to build dangerous weapons and gadgets!

Though due to how cloning is not so Perfected, Jezebel's Only Weakness is her naturally sore ribs, which is why she wears Armor on her Bodice, plus they resemble Thailogs and to her it symbolizes that She is Thailogs Queen!


DISCLAIMER: I only own Jezebel! And the Disney Villains belongs to Disney, And for the case of Thailog and other mentioned Gargoyles Villains Greg Weisman!

Who would the muses be for Jezebel?
Reply
Reply

If Thailog and Dr. Sevarius made a gargoyle with Your Ego and Angela's DNA, what would you name her?

What will her appearance be like? Personality?
Reply

That's a Good Question!


Well Since it's my Egos DNA, her Colors would be Dark Pink And Black, and she'd have a Perky Yet Evil personality (Kinda Like Harley Quinn from Batman)

and for her name I would pick......Mavis!
Reply

Reply

Reply

Reply



Really cool, my friend!
Reply

Reply