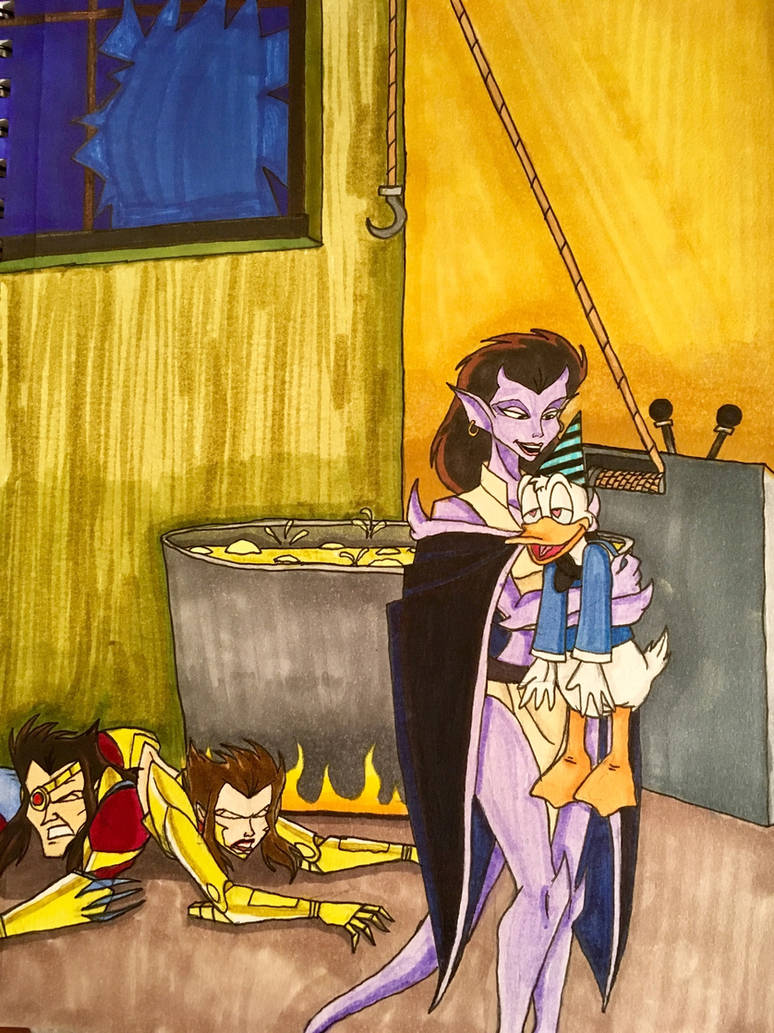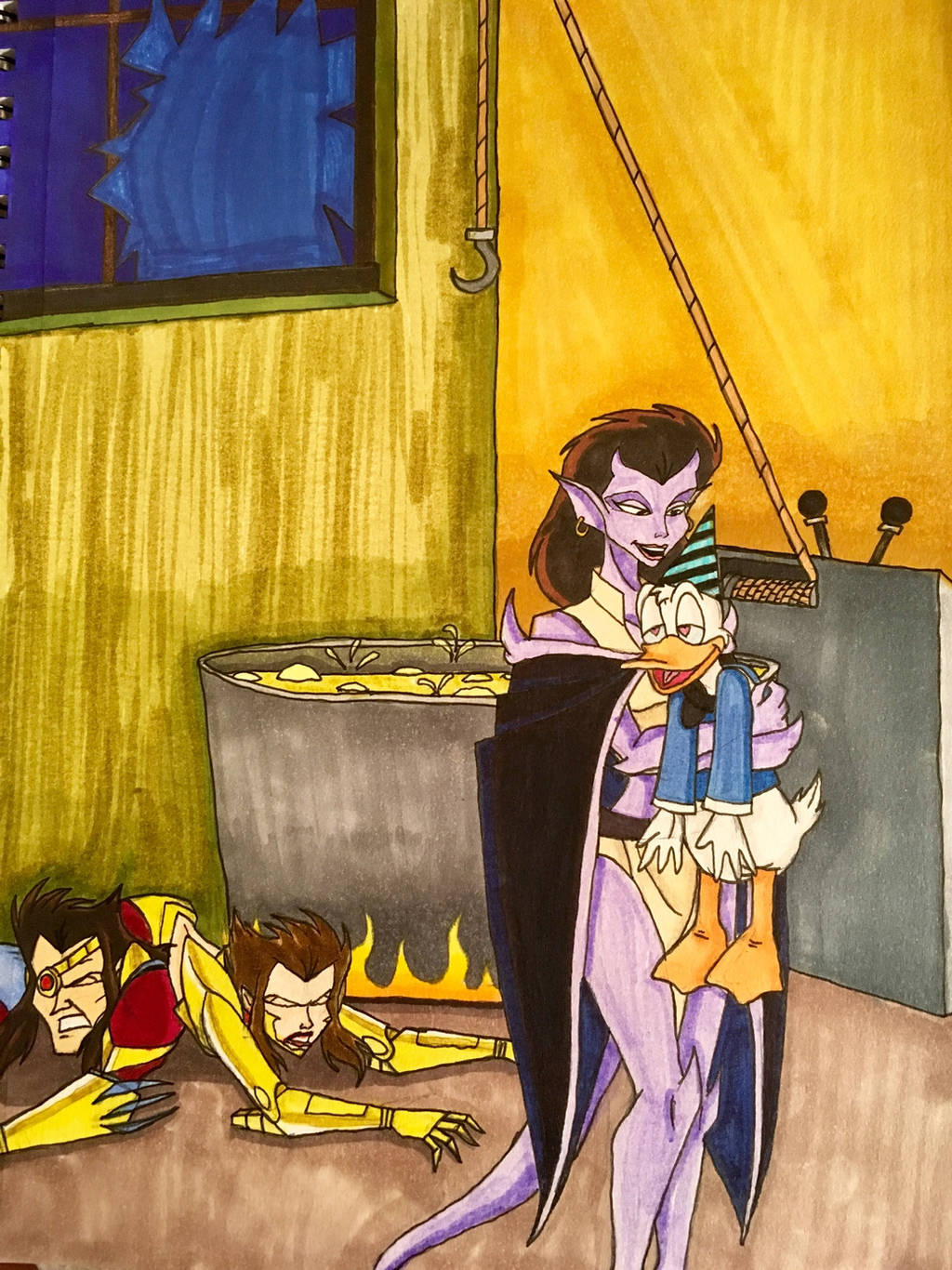 Watch
Well folks, For Donald Ducks Birthday, here is a piece of Character Crossover Fan Art!

Picture it,

Late at night, after celebrating his birthday with friends, Donald heads home alone when somewhere along the way, Jackal and Hyena Snatch him, take him to a secret lair and are about to Lower him into a Vat of Boiling Oil!

Donald:*struggling against the ropes keeping him tied * Help! HELP!!!...

Jackal: *with a nasty chuckle and an evil grin* What's The matter Duck! Don't you like our oil? We put it together Just for You!...

Hyena: Yeah, And we' In the mood for FRIED Duck tonight! *laughing*

Then bursting through the window is Goliaths daughter, Angela, who defeats the PACK Twins and free's Donald, giving him a hug!

Angela: There there Donald! You're Safe Now!

And loving Attention from girls, Donald is immediately dazed and goes limp in her arms

Donald:*dazed* Thanks Toots!

I drew this by hand and colored with Markers!

DISCLAIMER: Donald Duck, Angela, and Jackal and Hyena belong to Disney! And for Angela and the twins case Greg Weisman too!