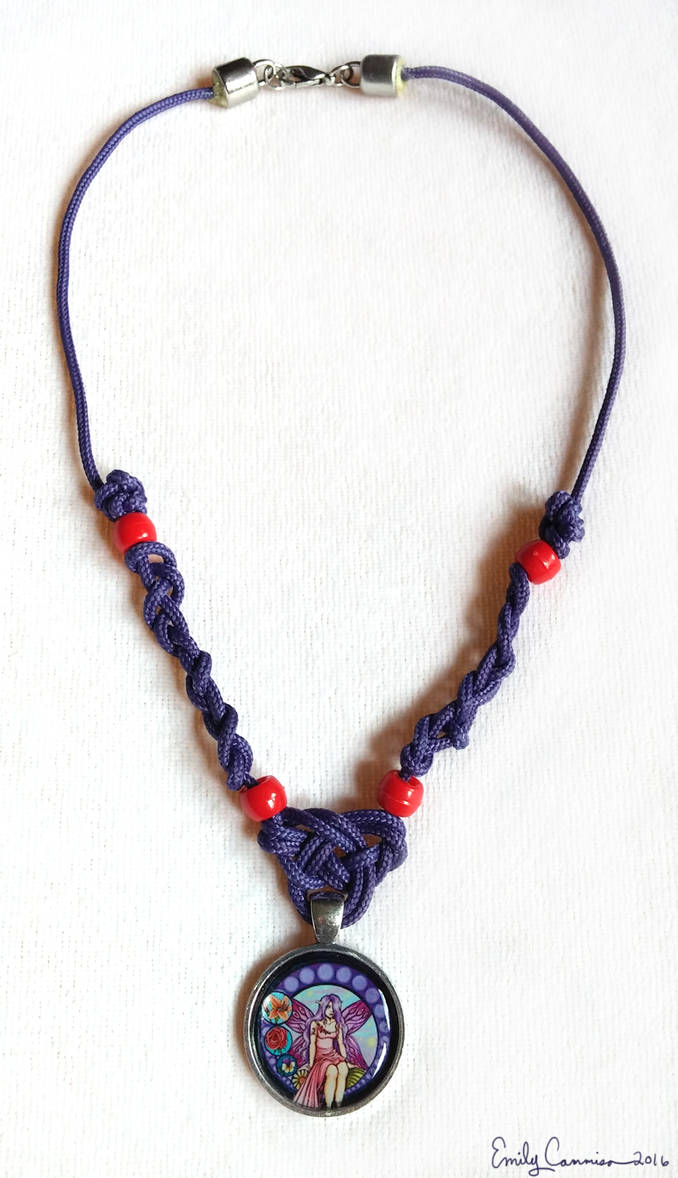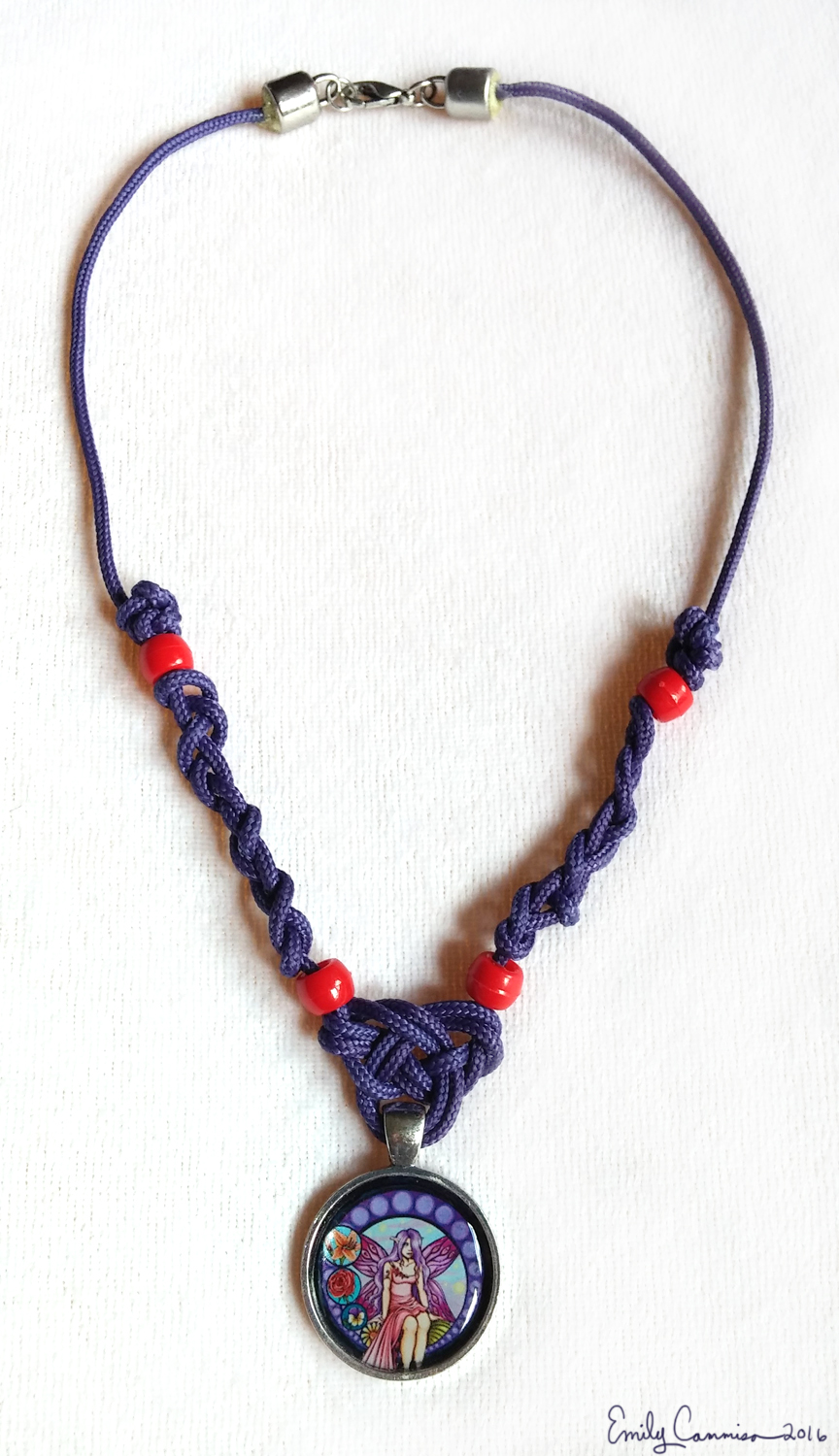 This is an exciting piece for me since it combines my art with my jewelry. I used a combination of button knots and a triangular celtic knot. Made with purple paracord, plastic pony beads, silver plated clasp, and a pewter bezel cabochon pendant with my artwork inside.
The full fairy artwork can be seen here:
This is SOLD OUT - Until I make more!