I work with soft pastels, digitally, and with polymer clay to create vivid, colorful works that evoke texture. Primarily, my works are abstract; I also draw inspiration from nature and the female form.
PRINTS

are available for most artwork starting at less than $5. To purchase a
PRINT
, click on the image thumbnail in the
GALLERY
to go to the exploded view and then click
"BUY THIS PRINT"
on the right-hand side of the screen; this will open this screen: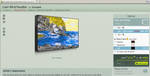 It defaults to "fine art prints" if those are an option, but there are high-quality photo prints available also. To see those options click on the small "Photo Prints" button near the bottom right-hand side of the screen: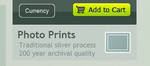 From here you can select a size: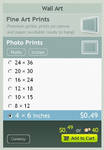 And a finish option: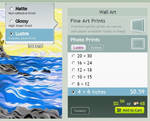 *******************************
GALLERY FOLDERS
LINK TO PHOTOGRAPHY FOLDER
LINK TO ABSTRACTS FOLDER
LINK TO BREASTS FOLDER
LINK TO NUDES FOLDER
LINK TO PEOPLE & NATURE FOLDER