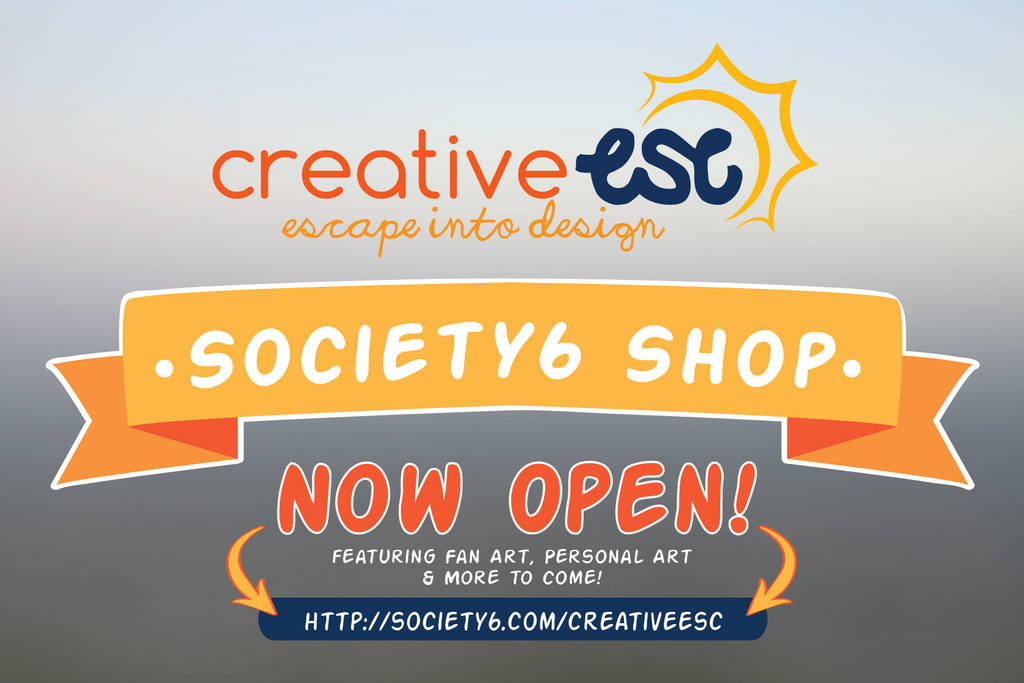 So I have finally set up shop on society6. There isn't much there now but there is more coming. I'd really appreciate if you'd take a look at my shop and share this to anyone who you think might like to take a peek too! Also if you click the link below, you'll get free shipping on your order!
society6.com/creativeesc?promo…
GO BUY STUFF!
*Promotion expires March 8, 2015 at Midnight Pacific Time.
*Free Shipping offer excludes Framed Art Prints, Stretched Canvases, Wall Clocks and Rugs