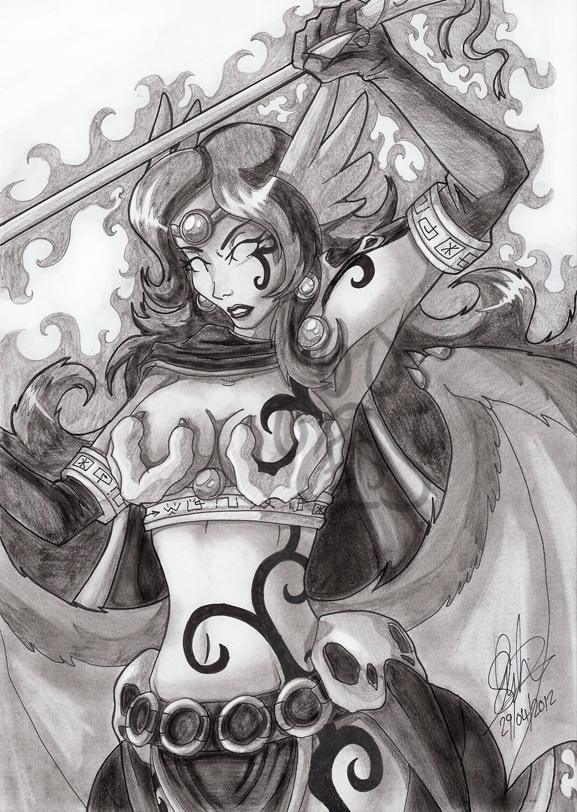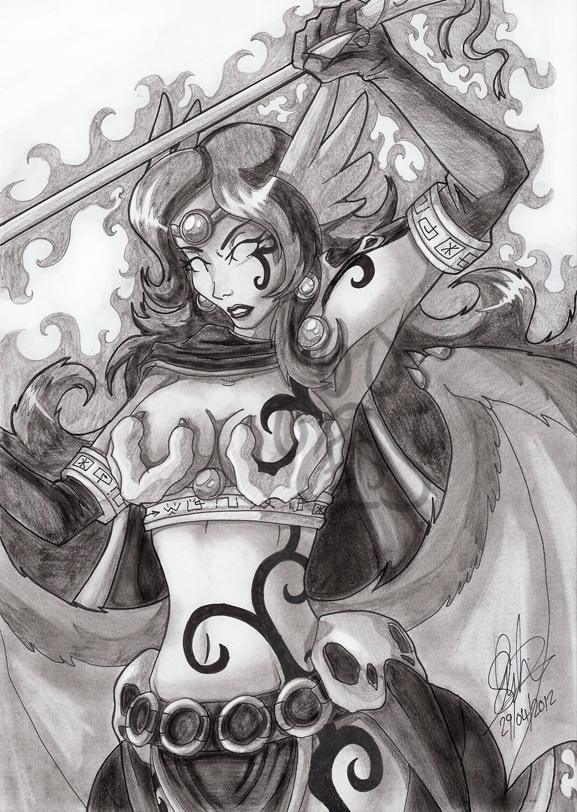 Watch
Took a break to watch
Water for Elephants
on TV...
Uh...yea I've mentioned before that I'm a sucker for Mega-level Digimon...
I wanted to do another traditional piece but could't decide which Mega to do...
And then it came to me...
Morrigamon reminded me alot of Lilithmon for some reason...So I went with it...
Paper,Pencil(HB/3B), Ink pen
PS3
+-3hrs
---------------------------------------------------------
#
digimonreboot
Morrigamon (c) =
xuza
Digimon (c) Bandai, Toei etc...
Art (c) Me...

Ohhhh she looks beautiful! x3 Thank youuuu, this is a really nice surprise!
You've got dem curves of hers down really well 8D And I really like her pose and that dark aura~~!
Reply

Ooh, the details and the design...wow!

I love it!

Reply

By far Morrigamon and Ymirmon are my favourites of the the megas so far, Heliomon close behind!!
Reply

Reply

Reply

Her face is the best part; it's so delicately curved and really adds to her beauty

Reply

Reply

wow she beautiful

great job
i can't to see her color too or what digimon as digivolves to her


Reply