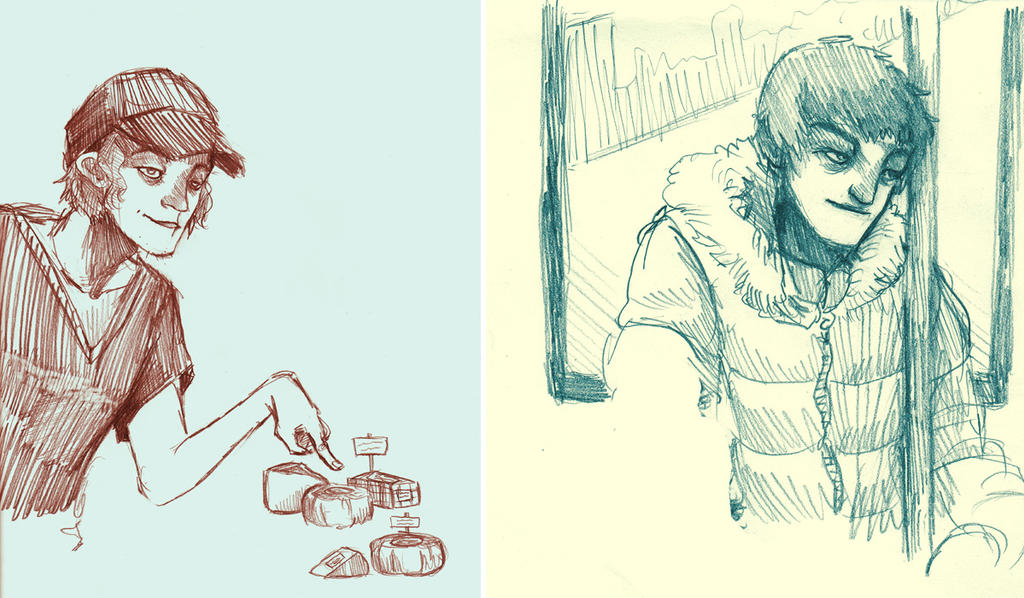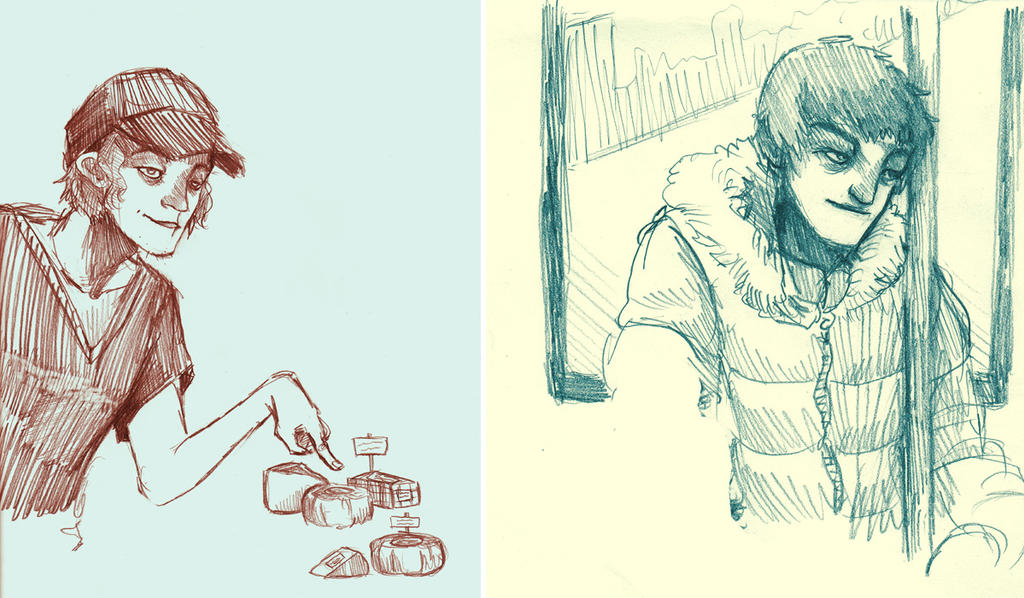 Interesting faces seen lately: market cheese vendor, college tourist kid on the train.
It becomes apparent I'm automatically interested in hooded eyes and long noses…

Heh, I think all artists gradually discover they have a face type they are drawn to. For me it's heavy brows, strong noses, and full lips. Always at least one of those features.
Reply

Right on! The Pre-Raphs are with you. : ) And I'm generally weak against Noses of Interest.
Reply

*grins* Oh yes. Jane Morris will own a piece of my heart forever.

And weird noses of all and any kind. Broken, pointy, crooked, lumpy. I hereby adopt the phrase "Noses of Interest" into my vocabulary.
Reply