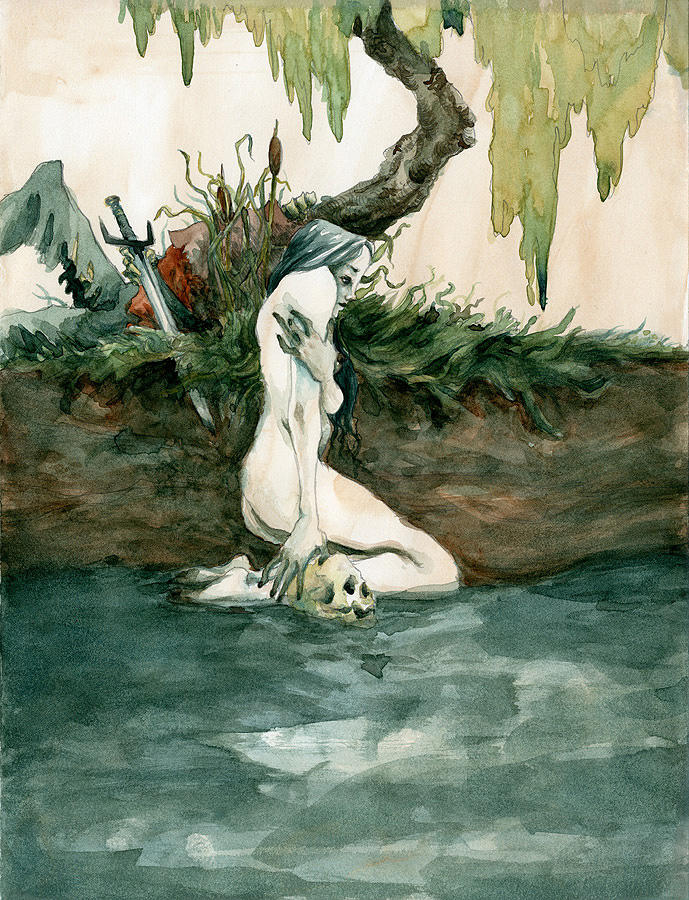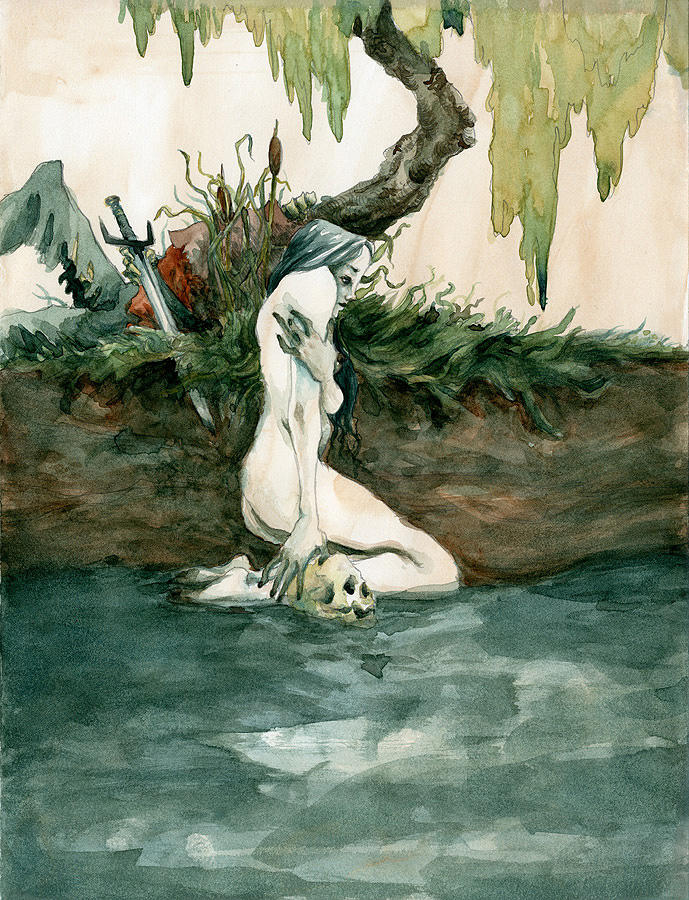 Watch
Original ink sketch:
emera.deviantart.com/art/By-th…
Process sketches and photos:
emera.deviantart.com/art/WIP-B…
Watercolor and pencil, 9x12" on bristol board.
Medium-wise - I'd give the bristol a 3/5, was far less disastrous than I expected as a medium choice, and I was surprised by how much I liked painting on a smooth surface, but there were some weird and bad interactions around the edges of the sheet. So I might have to pick up some hotpress paper, or just prep the bristol better before painting.
On Tumblr:
eluneth.tumblr.com/post/157530…
--
Shop
Tumblr

I sense a melancholy ambivalence from her about her existence.
Reply

Incredible hands, very expressive! The dark fingertips and contorted fingers make me think of Egon Schiele.
Reply

Thank you so much for the observation! I love Schiele but wasn't consciously thinking of him at all while drawing this, but I'm definitely interested in that kind of uncomfortable spidery energy/poise...
Reply

Reply

Great

Reply