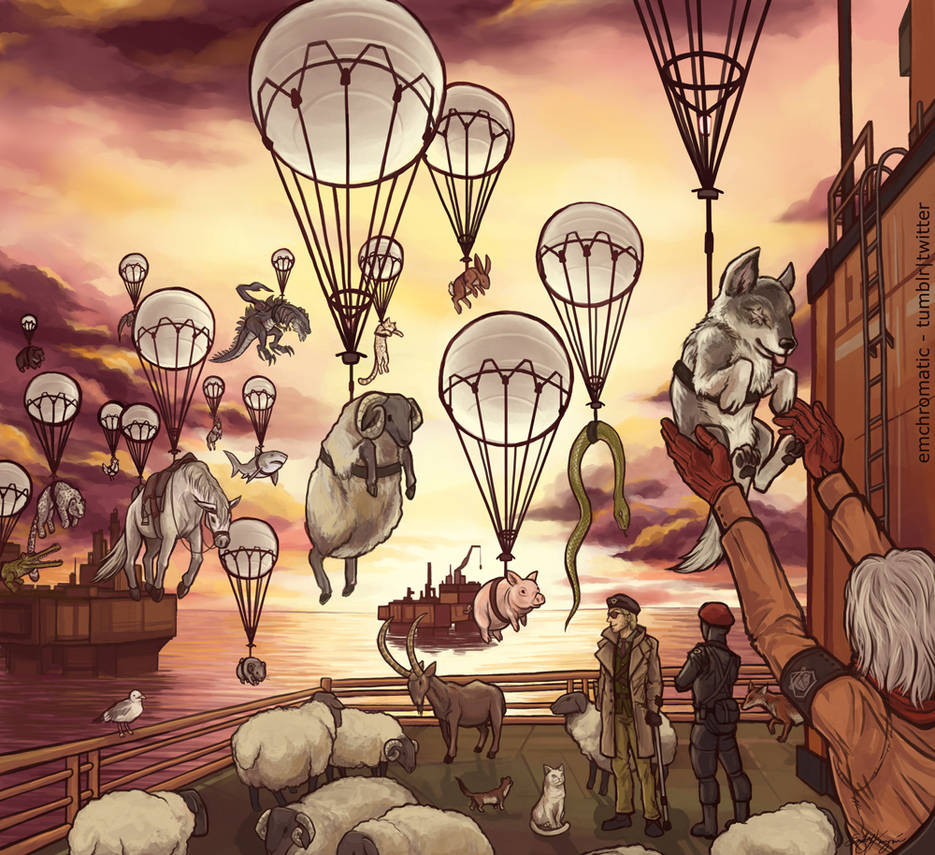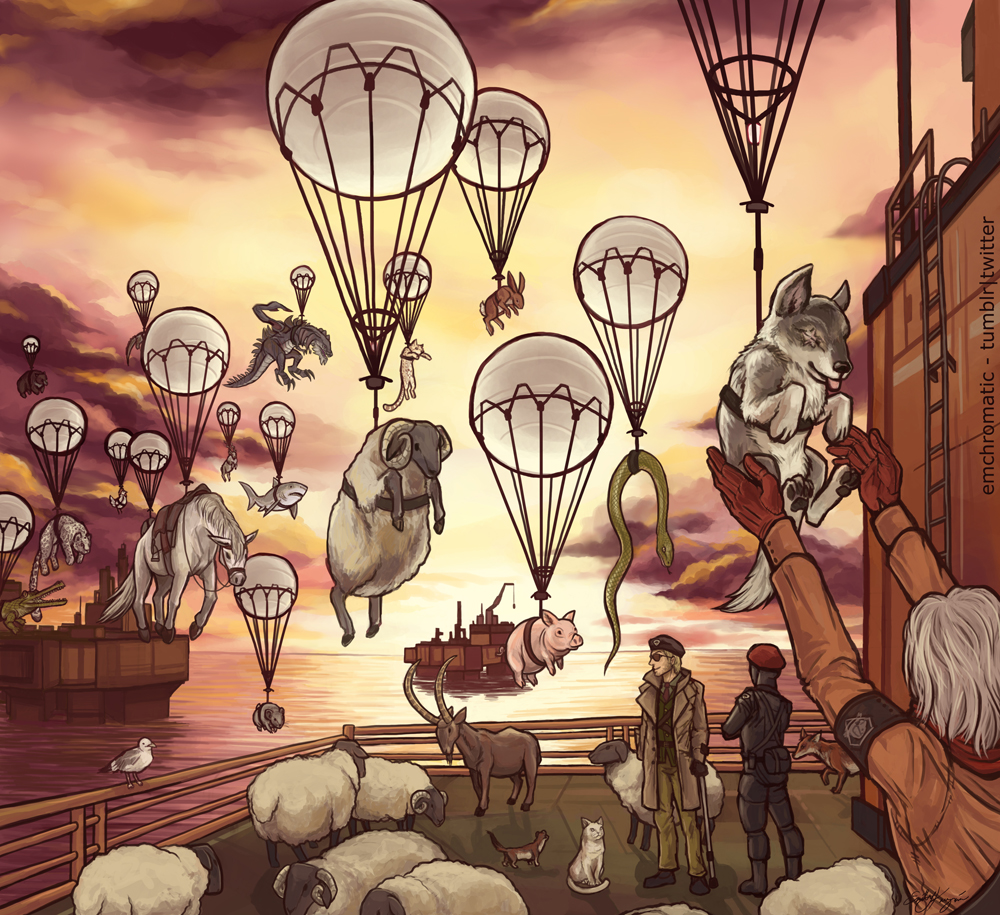 Watch
Fanart for Metal Gear Solid V: The Phantom Pain.
Clearly fultoning every animal is high on my priorities for this game.
If you'd like a print of this, you can get it here!

See if you can spot all of these animals and references:
Sheep (x9), puppy (DD!!!), horse (D-Horse!), cat (Nuke from MGS

W), Gear Rex (MGS

W), pig (POOYAN), snake (well of course), markhor (Ocelot likes them in MGS3 I don't know why), indian gavial (MGS3), ocelot (long ocelot), shark (.......no reason), seagull (MGS2), chicken (chicken cap), vague shapeless animal partially behind something (x2)… and all the rest are just from a list of Afghanistan wildlife: asiatic black bear, snow leopard, pika, stoat, hare, red fox, ibex.
tumblr
|
twitter