Hello all!

The EMCCV is a new game/design tool for everyone who has ideas and wants to get them visualized!
It is inspired by the
Kisekae Set System
: The EMCCV is a viewer, within which you load modules (like dolls in a Kisekae viewer). Then you make a bunch of choices: what to include in the image and what colour each aspect should have, then you save the image and voilà!
There is a whole lot more in the works!
For more information please visit the official website at www.EMCCV.com
Here is a video to get you started!
Please consider helping this project grow!
You can do this by helping financially
as a patron
to fund the professional artwork, by submitting your own content and by telling others about the EMCCV!

Financial support at Patreon starts at $1/month and one of the possible rewards is a commission like this one: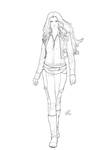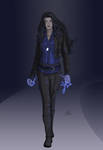 I myself, Diana (aka Aeryn), have gone part-time to dedicate more time to this project.
We (Miranda, Luk3 and I) are only just getting started.