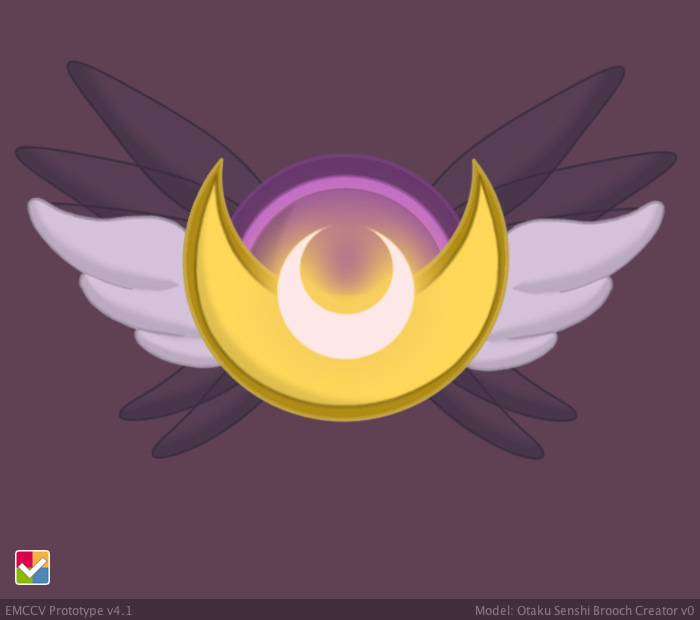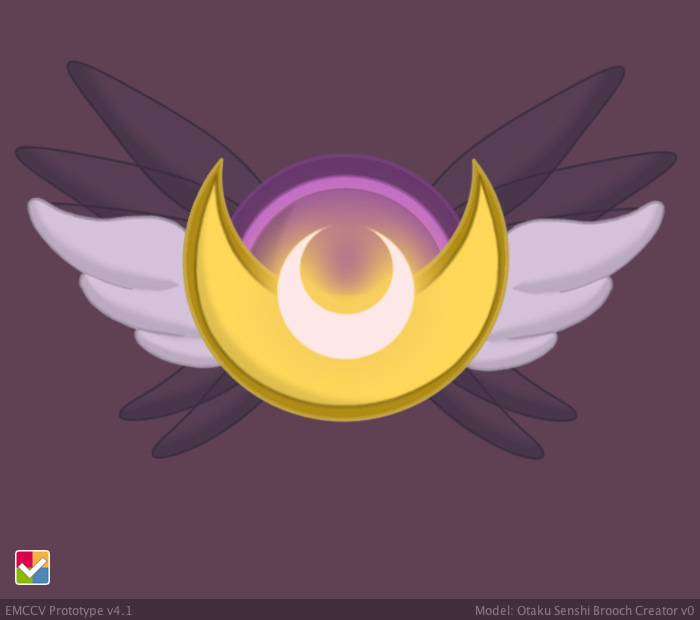 Watch
Hello all!
I created this with the Senshi Brooch Maker (short: "SMB") module by
CrystalSetsuna
!

Patrons of the EMCCV project can download the Pre-Release here:
www.patreon.com/posts/beta-rel…
Please remember to send
CrystalSetsuna
your feedback and suggestions! It's our bread and butter!

Of course everyone feel free to comment with your ideas and hopes for this wonderful maker/generator!
___________________________________________________
Please help the EMCCV project grow by becoming a patron: www.patreon.com/EMCCV
All proceeds go towards artwork for the EMCCV! You get to access the AFH module, WIPs and Previews and your feedback/vote counts extra! ALL your contributions count TWICE towards free premium membership for the future EMCCV community website. Additionally your contributions serve as a balance that you can spend on sketches and commissions!


The EMCCV is a new game/design system inspired by the Kisekae Set System, that allows you to generate images of your ideas. You can also create your own content! More information at
www.EMCCV.com

I wish I had known of this! I have been checking back onto her DA to see when there was to be a beta! Ive been waiting for this, haha.
Reply

oooooh...that's a pretty spiffy looking brooch! guess it's a good thing the round symbols are not hidden by the broochs above them...it works!
Reply