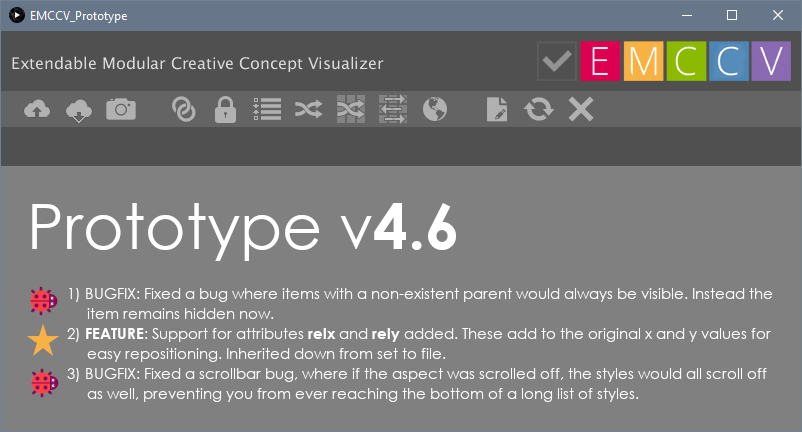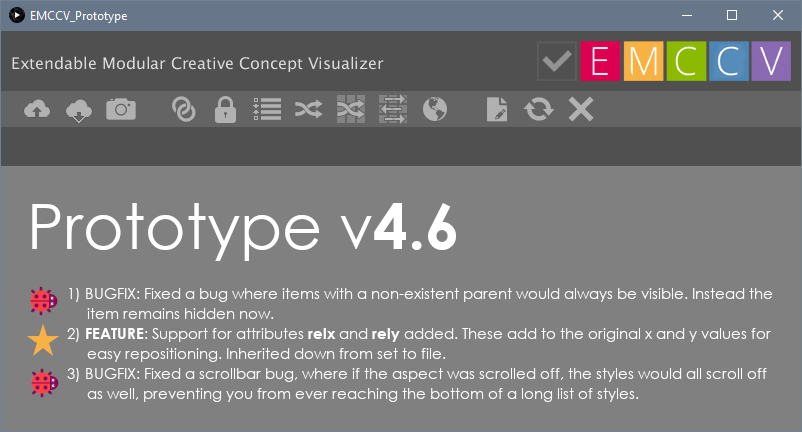 Watch
New EMCCV Prototype available now (especially interesting for content creators like CrystalSetsuna

)
You will need this for the next release of the AFH (Adult Female Humanoid) module.

DOWNLOAD LINK: drive.google.com/open?id=0BwGa…

Changes:

1)
BUGFIX: Fixed a bug where items with a non-existent parent would always be visible. Instead the item remains hidden now.
2)

FEATURE: Support for attributes relx and rely added. These add to the original x and y values for easy repositioning. Inherited down from set to file.
3)
BUGFIX: Fixed a scrollbar bug, where if the aspect was scrolled off, the styles would all scroll off as well, preventing you from ever reaching the bottom of a long list of styles.
_________________________________________________

Please help this project grow by becoming a patron: www.patreon.com/EMCCV
All proceeds go towards artwork for the EMCCV! There are rewards, too!

The EMCCV is a new game/design system inspired by the Kisekae Set System, that allows you to generate images of your ideas. You can also create your own content! More information at
www.EMCCV.com