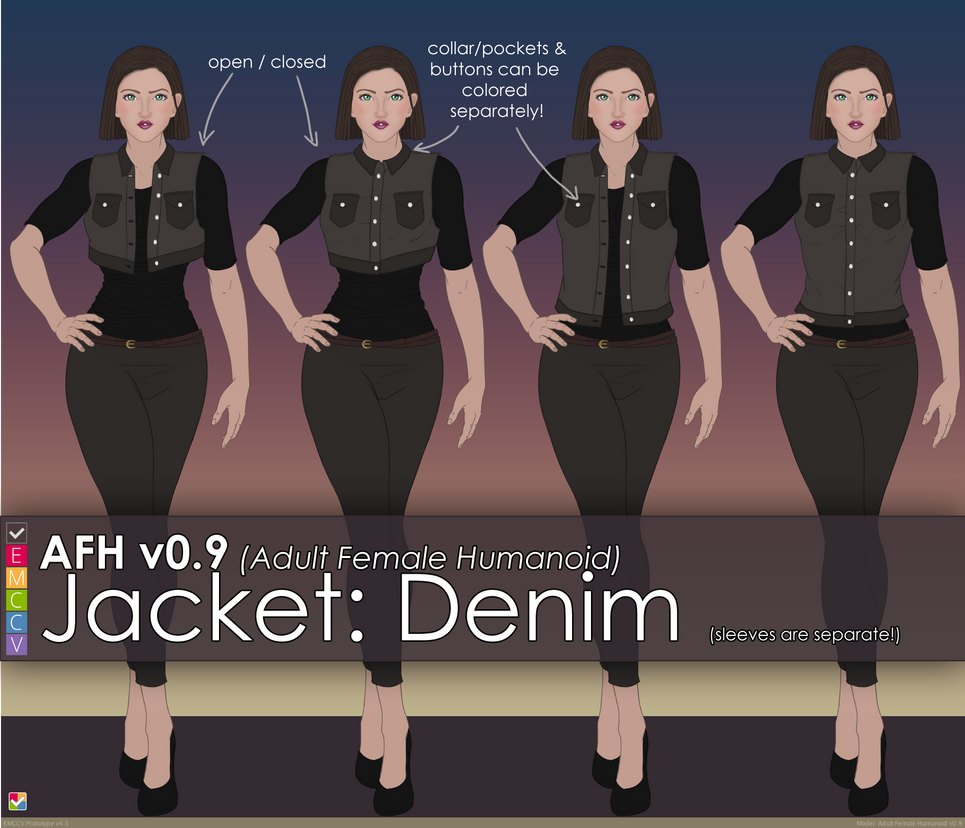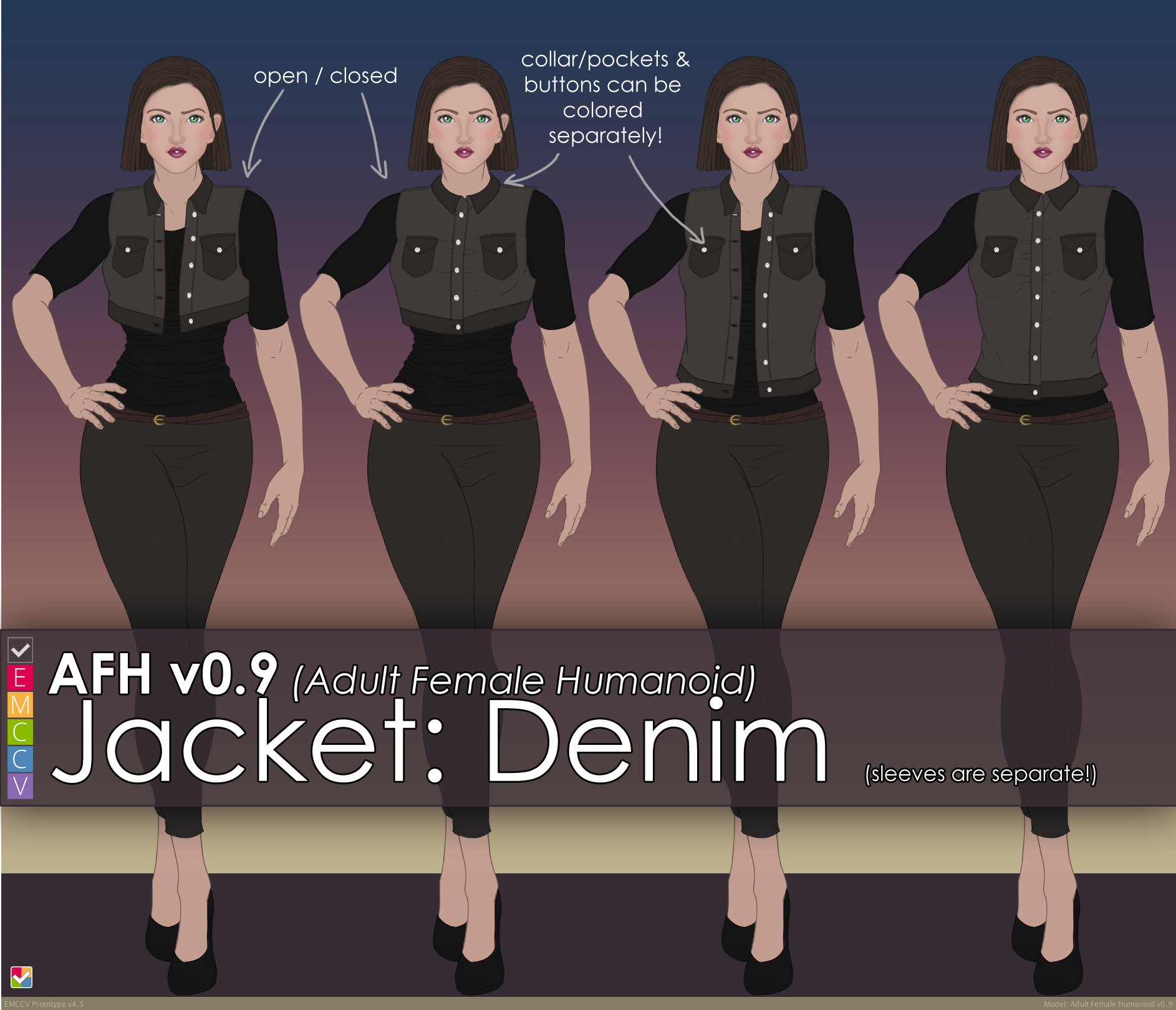 Watch
I am preparing a new AFH (Adult Female Humanoid) update, because the
JACKETS
are ready, too!!
For now they come in short and standard length, with a long version coming soon, as well!
Buttons can be coloured separately, and so can the collar/pockets.
Depicted here:
aspect = jacket, style = denim, length = short and standard
More jacket styles coming up!

Lineart by
MirandaRoseCrowell
_________________________________________________

The EMCCV (Extendable Modular Creative Concept Visualizer) is a new game/design system inspired by the Kisekae Set System, that allows you to generate images of your ideas. You can also create your own content!
The
AFH
is a module for the EMCCV and all of it is available for download at
www.emccv.com
.
Please help this project grow by becoming a patron: www.patreon.com/EMCCV
All proceeds go towards artwork for the EMCCV! You get to access the AFH module, WIPs and Previews and your feedback/vote counts extra! ALL your contributions count TWICE towards free premium membership for the future EMCCV community website. Additionally your contributions serve as a balance that you can spend on sketches and commissions!