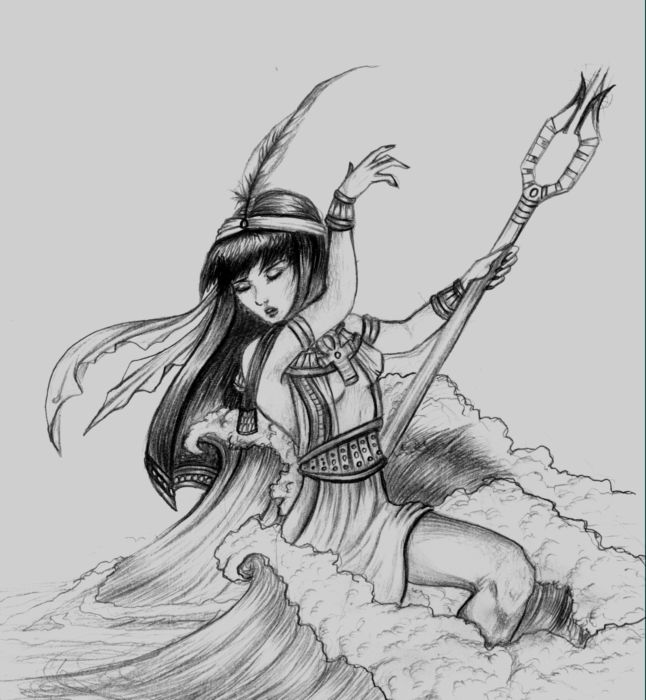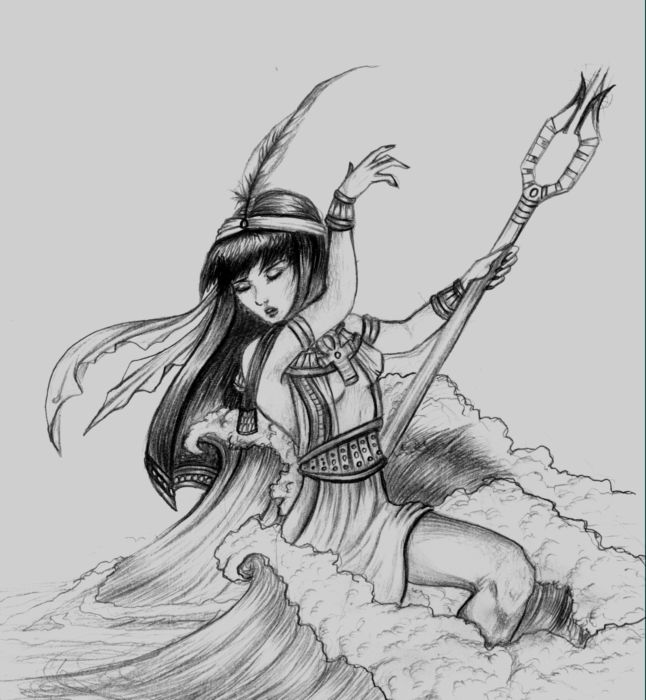 Watch
"...the perservation of Balance was utmost
importance, and cast into the sea was the
child Ma'at, to find a new land...riding on the
breath of Poseidon..."

Again, Inspired by Symphony X
This shall also be colored.

Ma'at was the Ancient Egyptian concept of truth, balance, order, law, morality, and justice. Maat was also personified as a goddess regulating the stars, seasons, and the actions of both mortals and the deities, who set the order of the universe from chaos at the moment of creation. In Duat, the Egyptian underworld, the hearts of the dead were said to be weighed against her single Shu feather, symbolically representing the concept of Ma'at, in the Hall of Two Truths. A heart which was unworthy was devoured by the goddess Ammit and its owner condemned to remain in Duat.