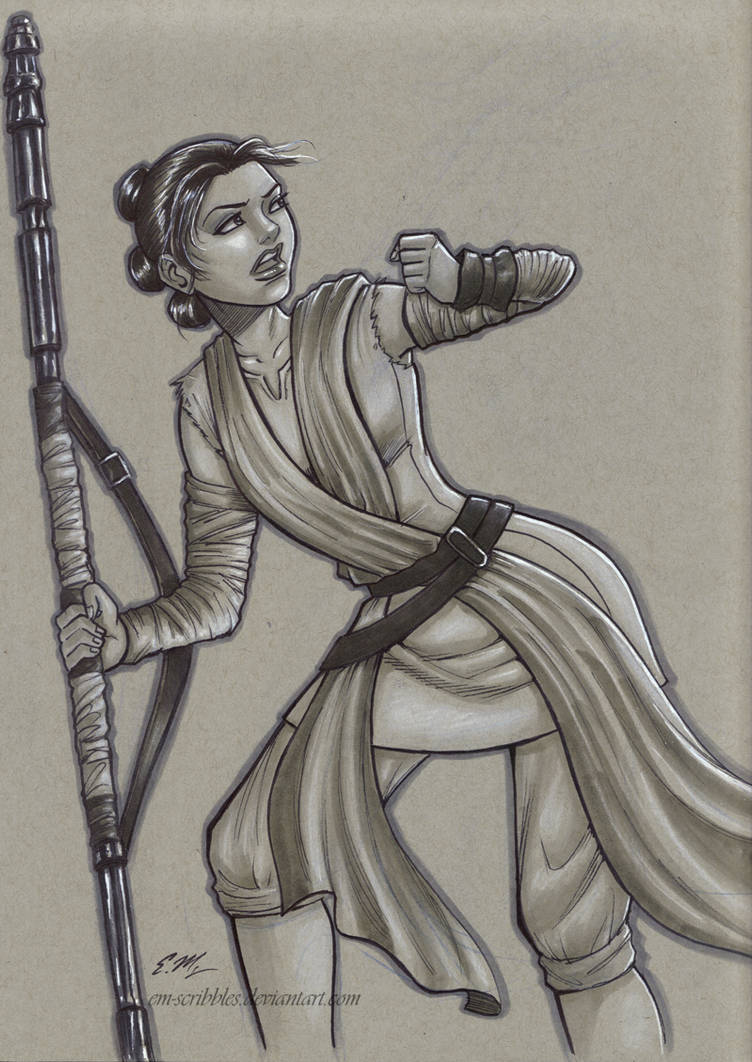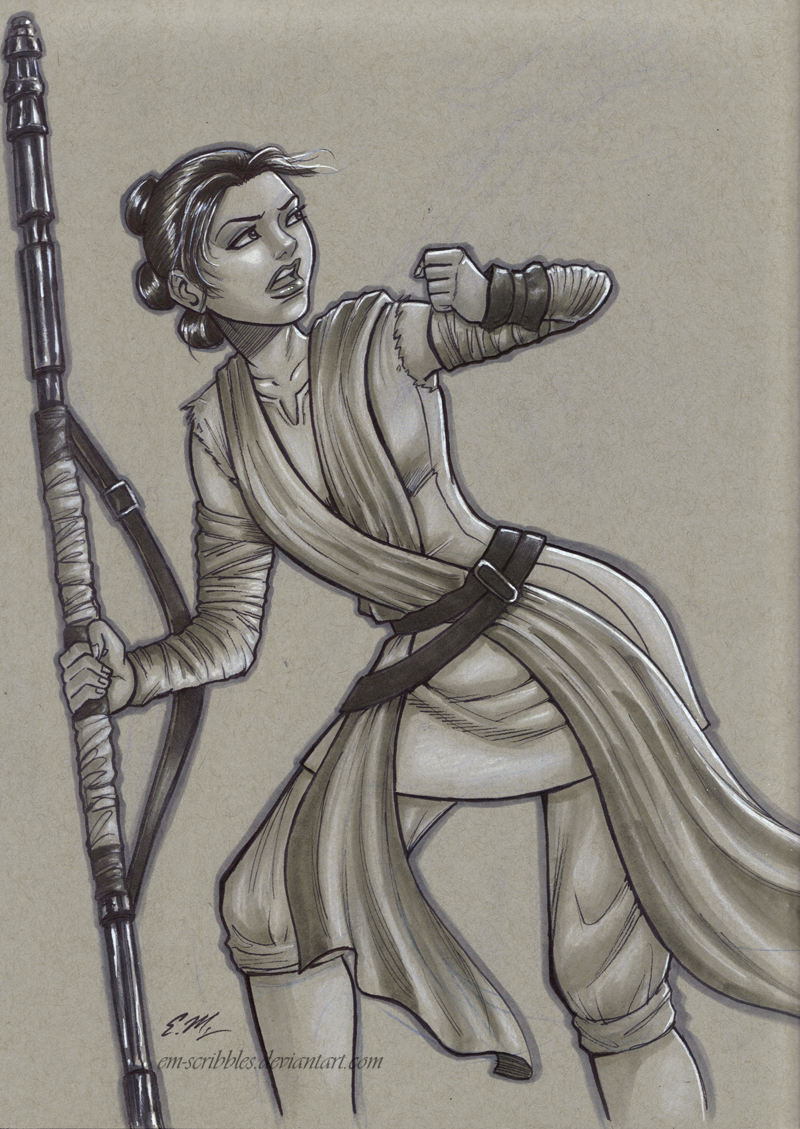 Watch
Well, here's my very first drawing of Rey! It was inevitable!

This was done with mixed media on toned paper.
She's available on
eBay
.

What did you think of the movie?
Reply

I liked it. How about you?
Reply

Reply

Really? Then I'm surprised you even cared to know what I thought about it!

Reply

The Star Wars movies lost me as a potential fan with how little emotion Luke conveyed following the murder of his Aunt and Uncle/adopted parents. He cried once and then eagerly joined up with Obi wan. It may have been a movie, but it struck me as too obvious a sign of a sociopath for my taste.
Reply

Nice work for a lovely character !
Reply

Rey and Finn made me not hate the movie, they're great characters

Reply

Well, it looks like
someone
wasn't a big fan of the movie!

Yeah, they are pretty likable characters.
Reply

Reply

Reply