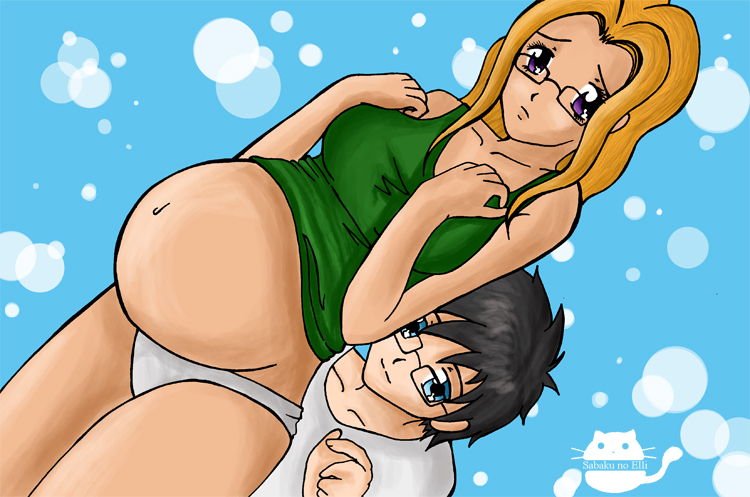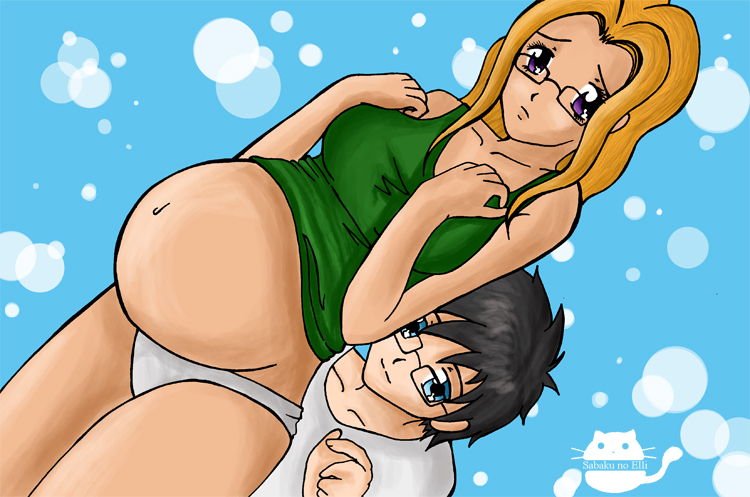 Watch
100 Themes Challenge
Variation 1
[link]
#16 Questioning














Flora and Russell, the Characters of Zalida and Kagura (

) on
[link]
I wanted to show Kagura and Zalida how much I like them (and of course their Characters <3) so I decided to draw a pic for them~
Flora is an original Harvest Moon Character and Russell is an OC. In the RPG they're a couple and Flora is pregnant. Well, it's still not this extreme right now but in the next month it will sure look like this, I think~
While Russell seems to be pretty sure what he wants Flora is still questioning herself often if everything is going the right way. So that's why I chose the 16th topic of the 100 Themes Challenge:
"Questioning"
.
I hope you like it~

Reference-Base:
[link]

Reply

That's cute.

Woot first post! (In English anyway)
Reply

Flora ist schwanger? Ich bekomme auch garnichts mit!

>__<
Ich muss unbedingt wieder mehr stalken. Jannik staubt da auch schon rum.
Aber ist ein süßes Bild und sag du noch mal (jaa, das hab ich gestalkt ;D) das du nicht zeichnen kannst, dann komme ich da aber hin!
:3
Reply

Ja, Flora ist schwanger und sie ist auch schon überstürzt bei Russell ausgezogen, weil sie dachte, er würde sie betrügen (weil er auf dem Jahrmarkt von einem NPC angeflirtet wurde und es Flora anders vorkam)... Sie dachte schon, jetzt wäre sie die Schwangere, die sitzen gelassen wird X__X Allerdings hatte sich das auch schon wieder geklärt. Genau, du bekommst nichts mit. Stalk mal mehr! D:

Und danke <3
Reply