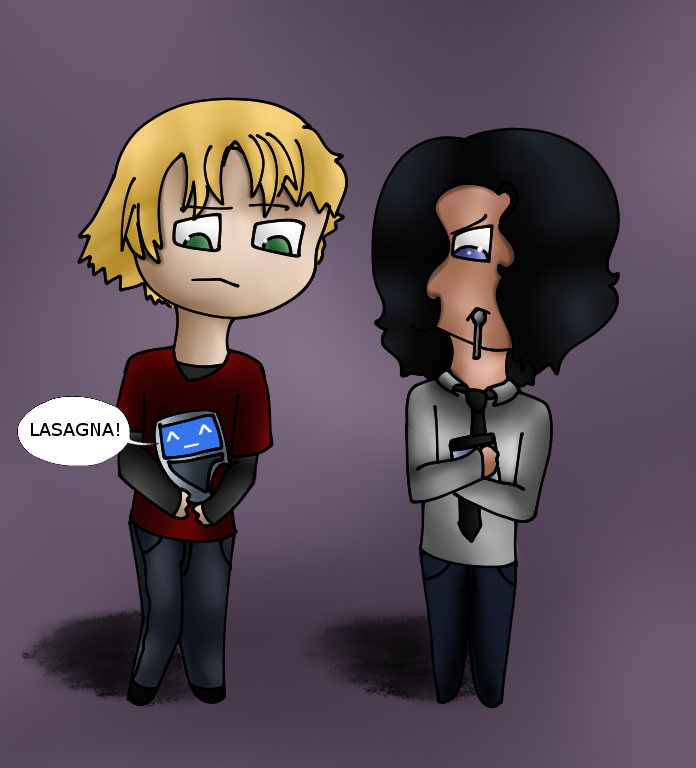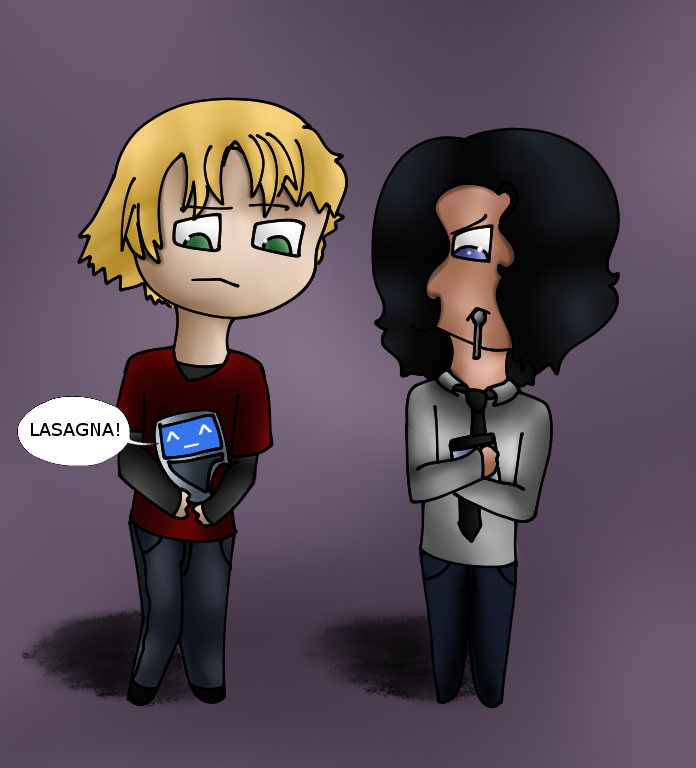 Watch
Oh goodness.
I felt like Brian and William are kind of in the same boat. Helplessly in love with a guy who is totally oblivious/totally doesn't care. The answer to all of Brian's problems is ice cream. Of course it is the Apple-y Ever After ice cream.
Stan and Kit just don't get it.
William and Prototype Computer belong to
AlexisRoyce
Brian is mine.

Reply

The only thing stopping Will from punching that Computer terminal is the knowledge that brushed steel is not kind to knuckles.

Reply

Poor Will can try and beat a computer, but alas, his knuckles will not allow it. Forget advanced technology, it's the physical aspect that gets poor William.
Reply

Aw, bby! They look so sad! I just want to give them a hug and make it all better...
Reply

Reply