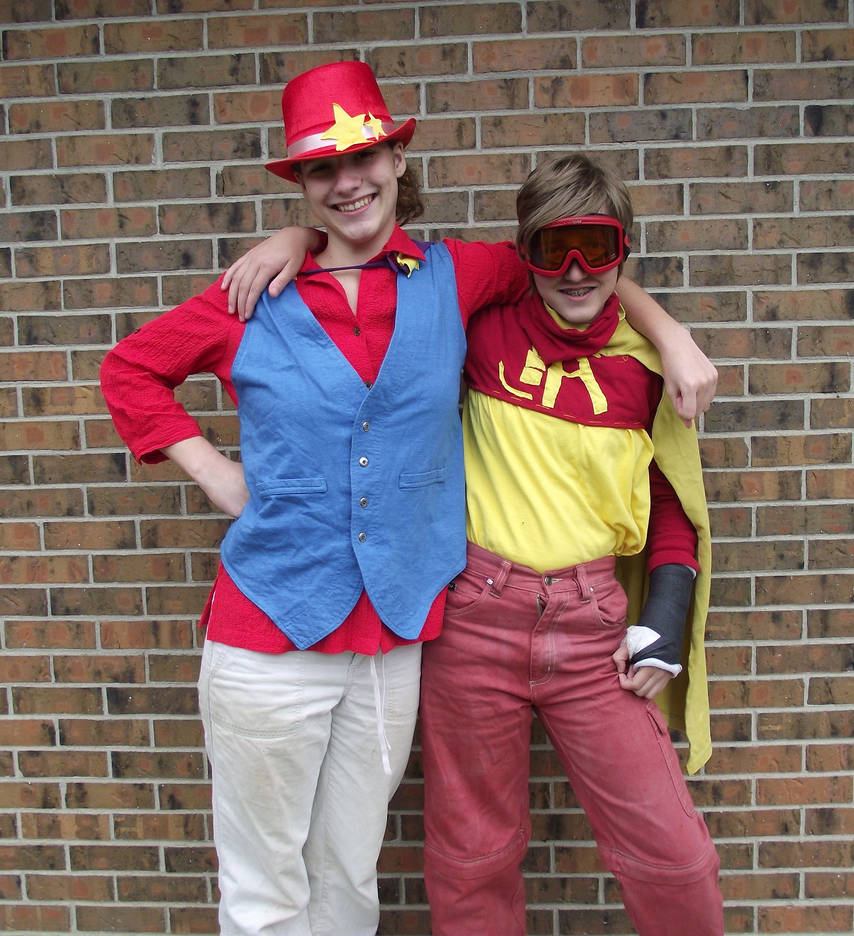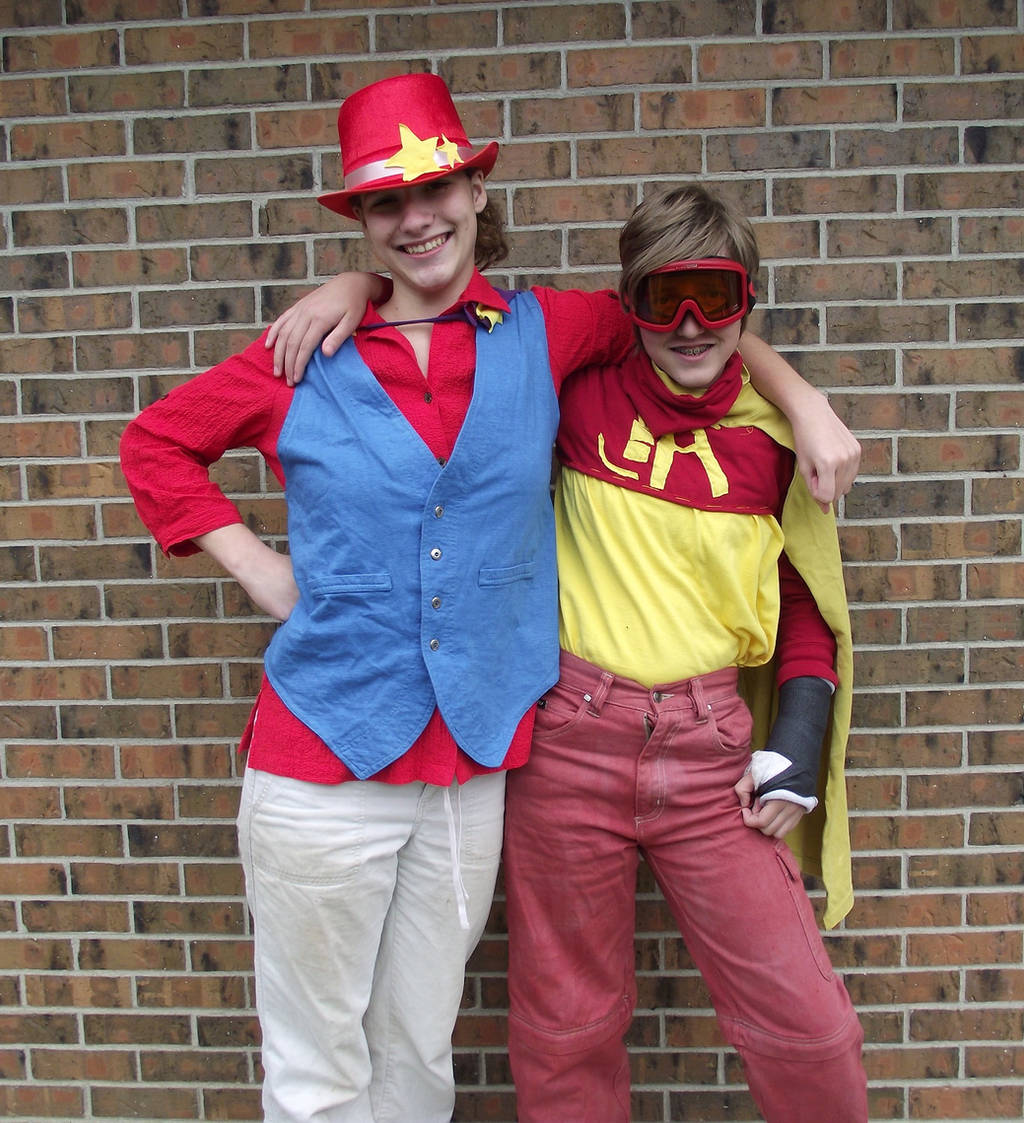 Watch
So here are my brother and I's Halloween costumes!
And guess who broke his arm on the faces of too many minions...
My brother will have individual pics of his costume on his page!
My little bro:
~
OperaGost
Owner of Evil Plan:
=
AlexisRoyce
Owner of Gloomverse:
~
Loverofpiggies

This is ADORABLE! Your bro makes a perfect Kevin! Broken arm just makes it even better heheh. I'm seriously impressed you both got that costume to work. I think it looks super awesome. I wish I had those red pants!
Reply

He refused our mom's help and insisted on doing it mostly himself. He even refused to take it ToT-ing because he didn't want to ruin it accidentally. If you ever come to a con near us, he shall wear it!
Reply

Awww someday I hope!

We have a really busy next year, but fingers crossed that by 2015 we'll be doing a few more cons. Next year is wedding and tons of other stuff @.@
Reply

D'awww you two are adorable! I love your costumes! They turned out marvelously!
Reply