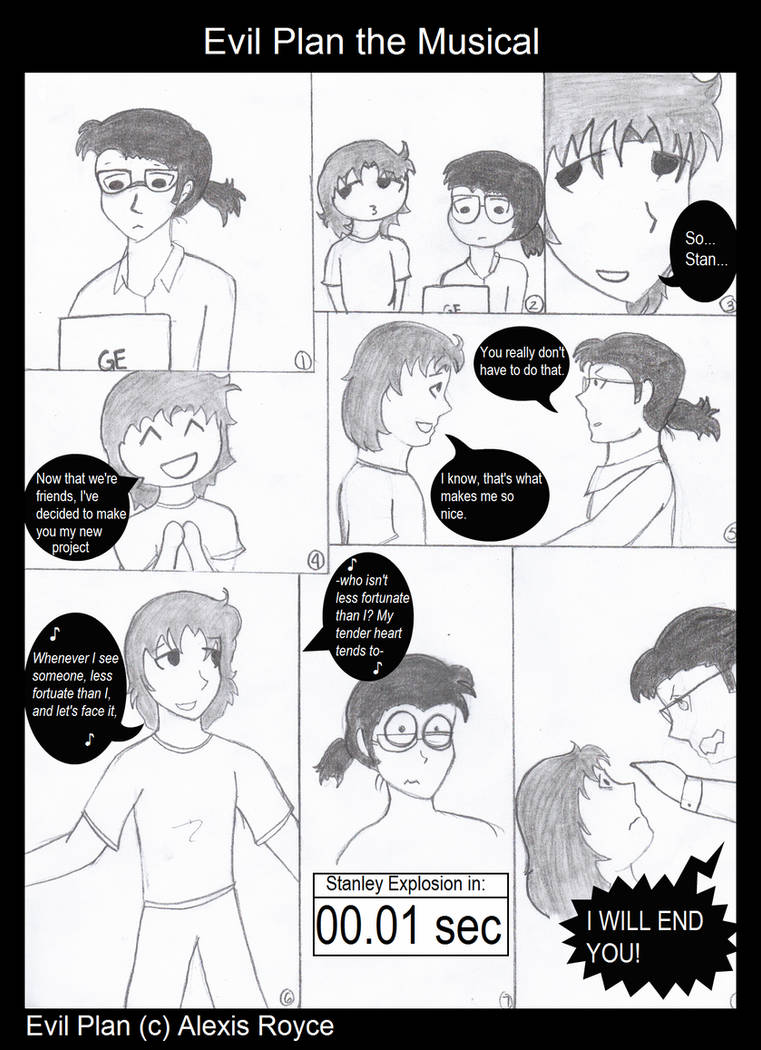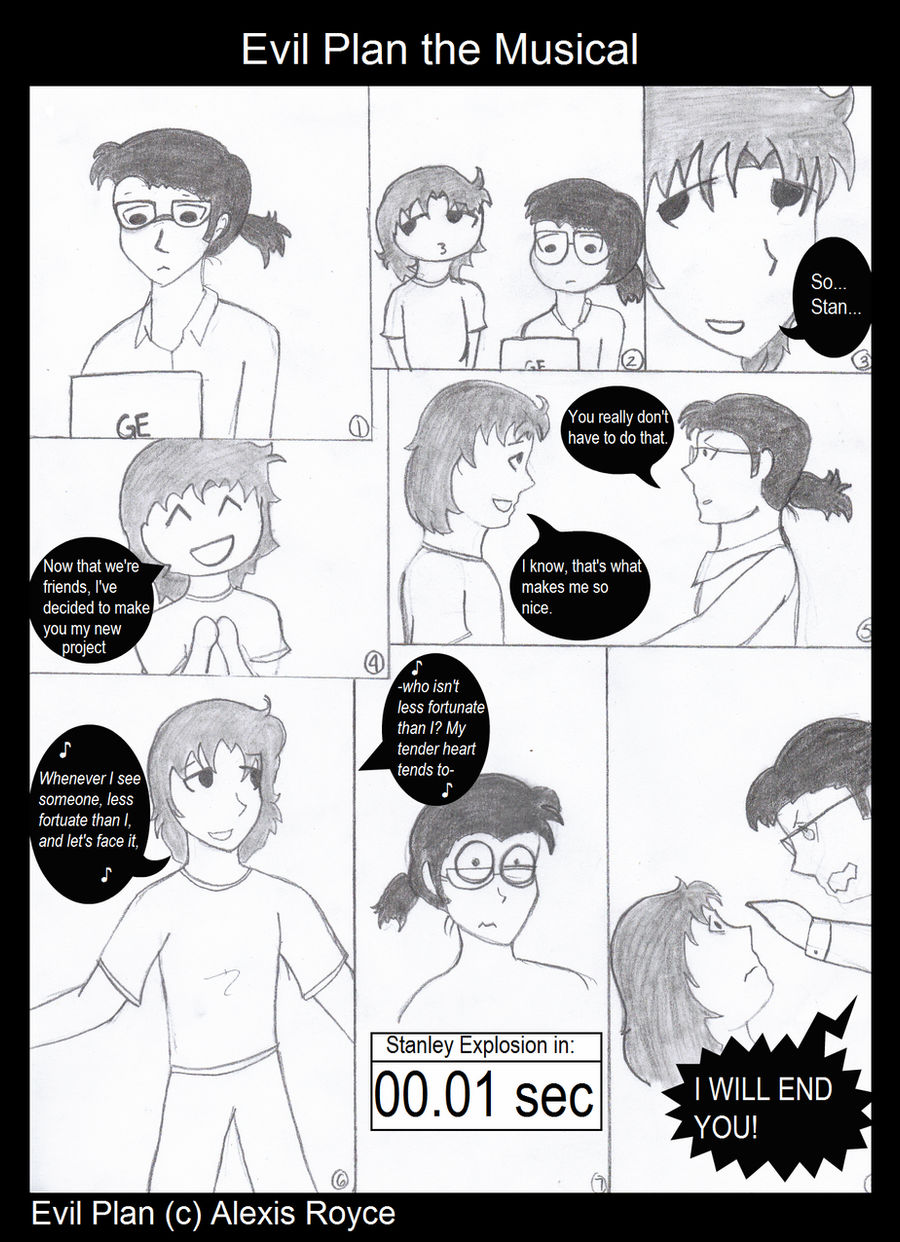 Watch
Oh it had to be done. We all know Stan/Kinny is a secret musical fanboy, he sings them in the shower. If you need a new vote incentive question, here's one, Kinesis, what songs do you sing in the shower? XD
While reading the comments of Evil Plan, I noticed that Alexis made a reference to the song Popular from Wicked, (unless I've been sniffing too much fruitcake and could be hallucinating O.o) and once I read that, this popped into my head. I simply couldn't help it.
Oh William, you don't know how much I love your hair

Kinesis, even as a college student your hair is a pain.
...If you don't keep on eye on Kinny, he'll explode.
...I regret nothing.
Evil Plan (c) Alexis Royce


Reply

I sing songs from musicals.....no shame I REGRET NOTHING! My mom once heard me and she is very um....."supportive" and she yelled SING LOUDER...I stopped singing for the rest of the shower.

BUUUT what do
you
sing in the shower!?
Reply

I sing Love Never Dies in the shower as of this morning

Reply

OMG....

.....that one was interesting....thank GOD I only sang beneath a moonless sky when no one was home! that would be so awkard

Reply

This makes me so so very happy. Like... I am not certain you know how much squee is within me.
Reply

Kinesis, sing songs in the shower? Nah, he washes as quickly as possible, silently, determined to be finished before the water goes cold or Lemon & Lime ninja him with shower shenanigans.

Because shower shenanigans are the worst shenanigans.
Reply

pfft, lies. Vicious lies. Just like saying that kinny's food can be improved. Unless he himself says so, IT CAN'T.
Reply

Shower Shenanigans!!

Reply

Curses, I wanted to Computer to catch him off guard and blackmail him for eternity >:3
Of course, shower shenanigans can be good blackmail material. Get the kool-aid!
Reply

I LOVE THAT SONG!!! We sang it in the car on the way home from QCAD once and I think we might have scared one of my friends who didn't know the song. xD I love the eye twitch in panal seven! It's so cute and funny and wait a second... I don't think he's wearing a shirt... lol. xD
Reply

Me too

It's just so fun and catchy
Yeah, I didn't feel like drawing it XD I hate collared shirts >.<
Reply

In the middle of the song, there is this part where Galinda tries to use sorcery to change Elphaba's dress into something prettier. She tries three times. Fails. Fails. And fails again. xD Then she just gives up and decides the dress Elphaba has is pretty enough. She also decided that she's going to call Elphaba "Elphi." I want to go watch it again now! Next time you're coming with!

Lol. I just noticed that and it threw me off for a second. xD
Reply

Glinda is adorable

I want to see it live too!! I want to see something live that is that isn't at an high school XD
Reply

I'm lucky enough to have a couple theaters nearby, but this was my first Broadway-style show. Someday I am going to live in London or New York or maybe just a city that a lot of tours go through so I can watch musicals live all the time. The expericance is phenominal. How everything pulls together is absolutely breathtaking. You just can't get that feeling from a movie.
Reply