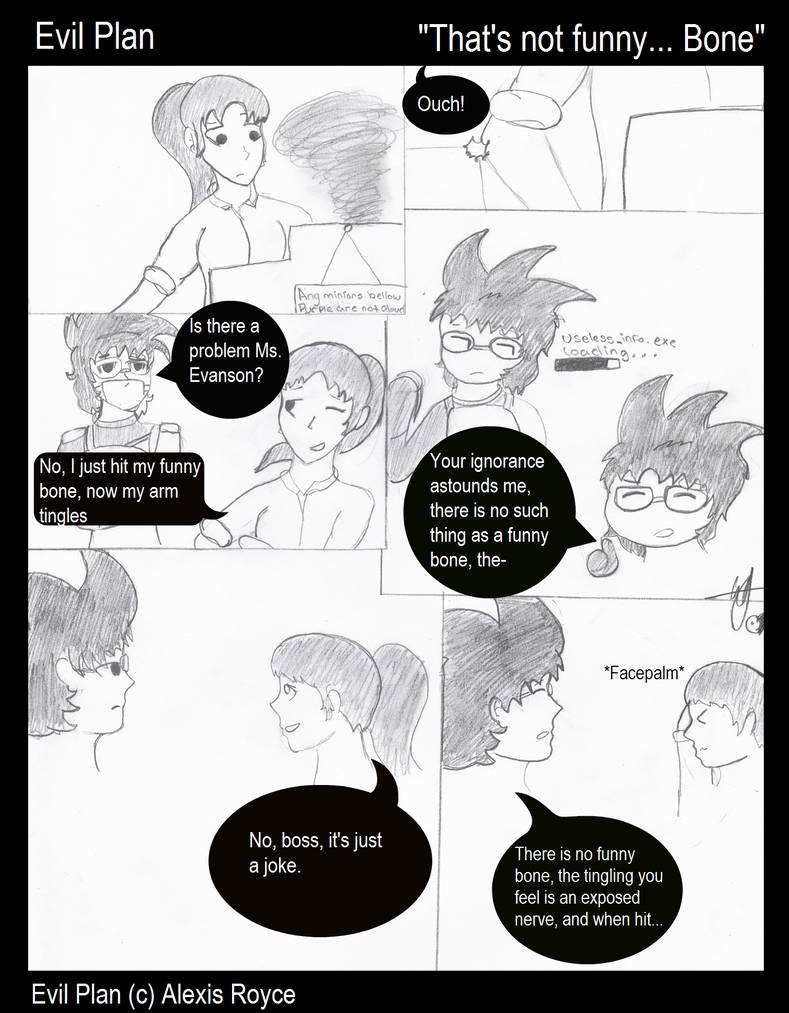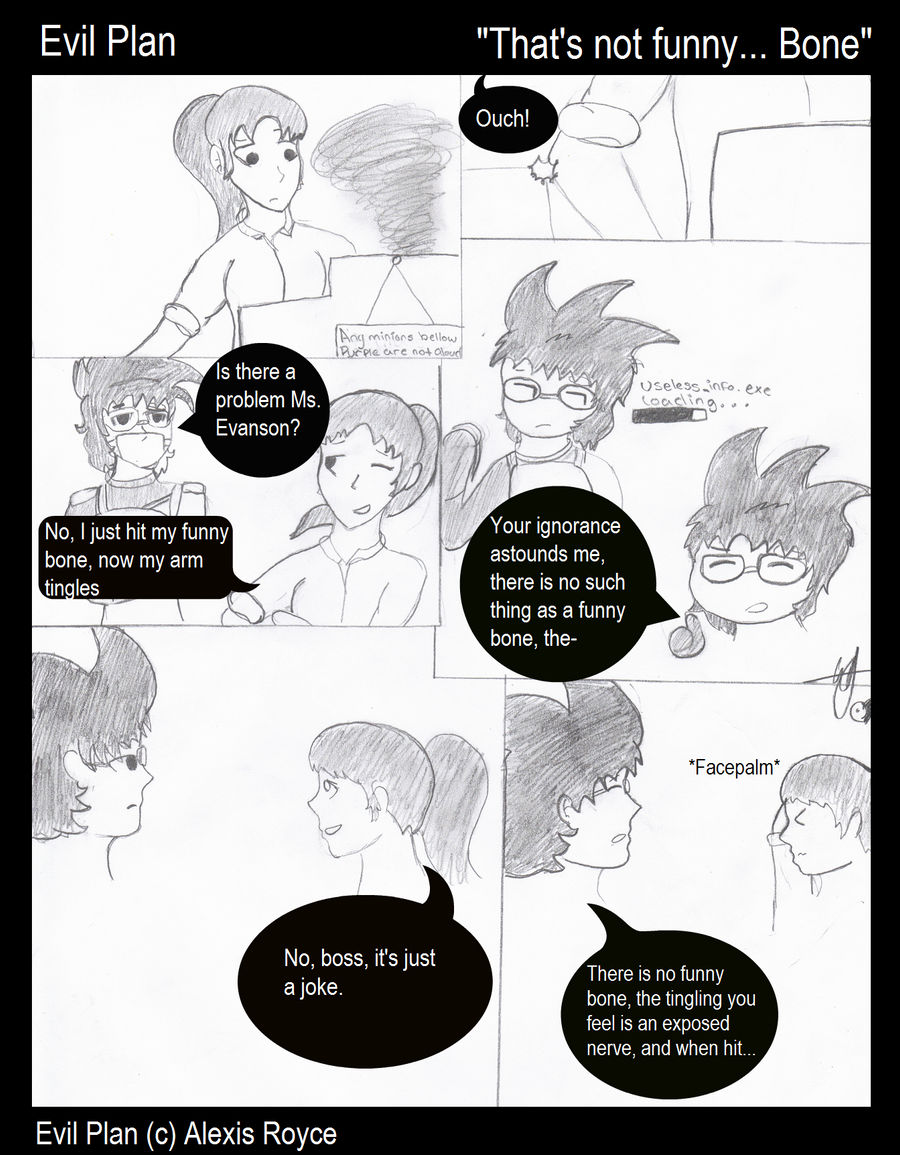 Watch
This is a little joke that's been floating around in my head for a while, ever since I started watching the show "Bones" I kept expecting Brennen and Boothe to do something like this, but instead Kinny and Alice get the quip, since Kinny can be a little know-it-all at times. Oh goodness your Hair Kinesis... I now have a new respect for Alexis, because his hair is murder to draw.
I hope to color this, maybe, but for now, enjoy my crappy pencil drawing >.<
Evil Plan (c) Alexis Royce

Read Evil Plan here:
[link]
Oh yeah! I had to tear up my room to find this darn thing too XD I started it a few weeks ago, but then I lost it when I went on vacation, but I found it, hiding between the pages of my driving manual O.o Oh, and I did research on the funny bone for this pic. Apparently there is a large nerve on your elbow that when struck at the right angle sends the tingling sensation up your arm and makes it go numb. There are several nerves like this on your body, like one on your neck, but the one on your elbow is the most exposed.
You're welcome, now you know useless info about "funny bones"

Kinesis Just Don't Get It
Reply

He's probably been sniffing too much fruitcake O.o Or he's just no fun and is immune to jokes

Reply

Also, 'No Minions below purple are allowed'

I wonder how many color ranks there are.
Reply

Uh, I'm not sure, but I know that purple is the highest, and Alice is the only purple. By putting purple there, basically Kinny is giving Alice permission to fix it, without specifically giving her permission.
Reply

Reply

Kinny, didn't you hear Alice say IT'S A JOKE? Or did your haircut block your ears for a second?
Reply

It was either the hair cut, or all the cleaning solution was getting to him XD
Reply

Hee, this really made me laugh. He can be so literal-minded at times, and I like how you got their dynamic down. And yeah, his hair is crazy. Kinesis needs a haircut badly.

Reply