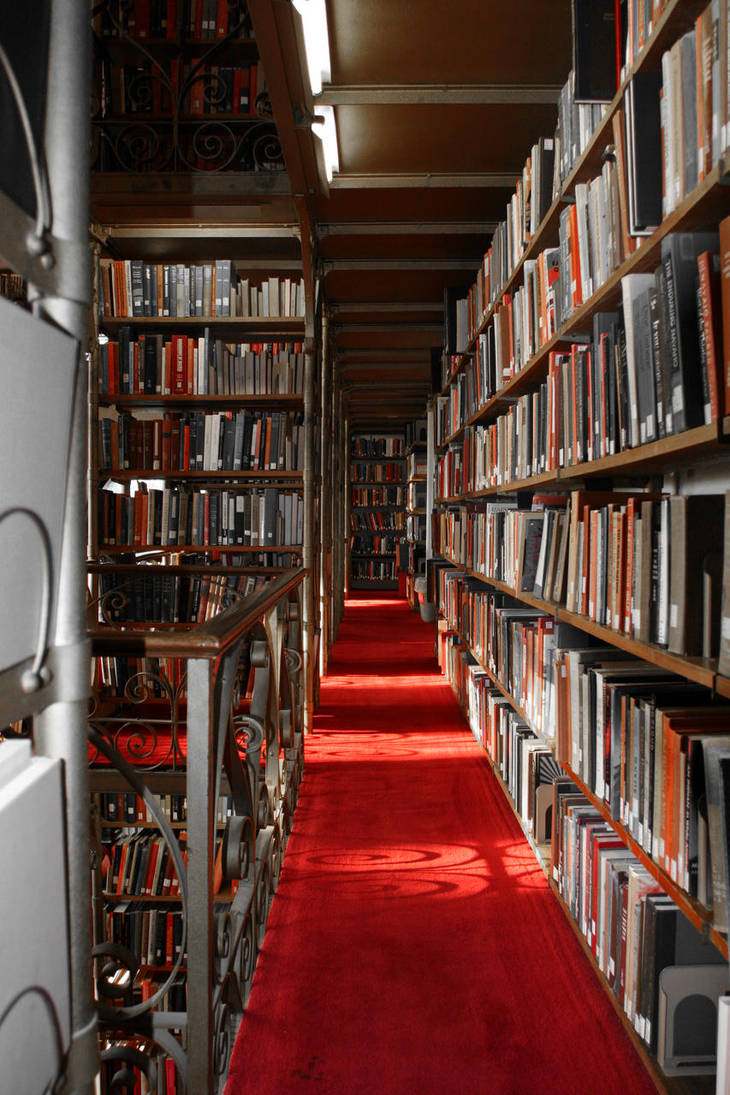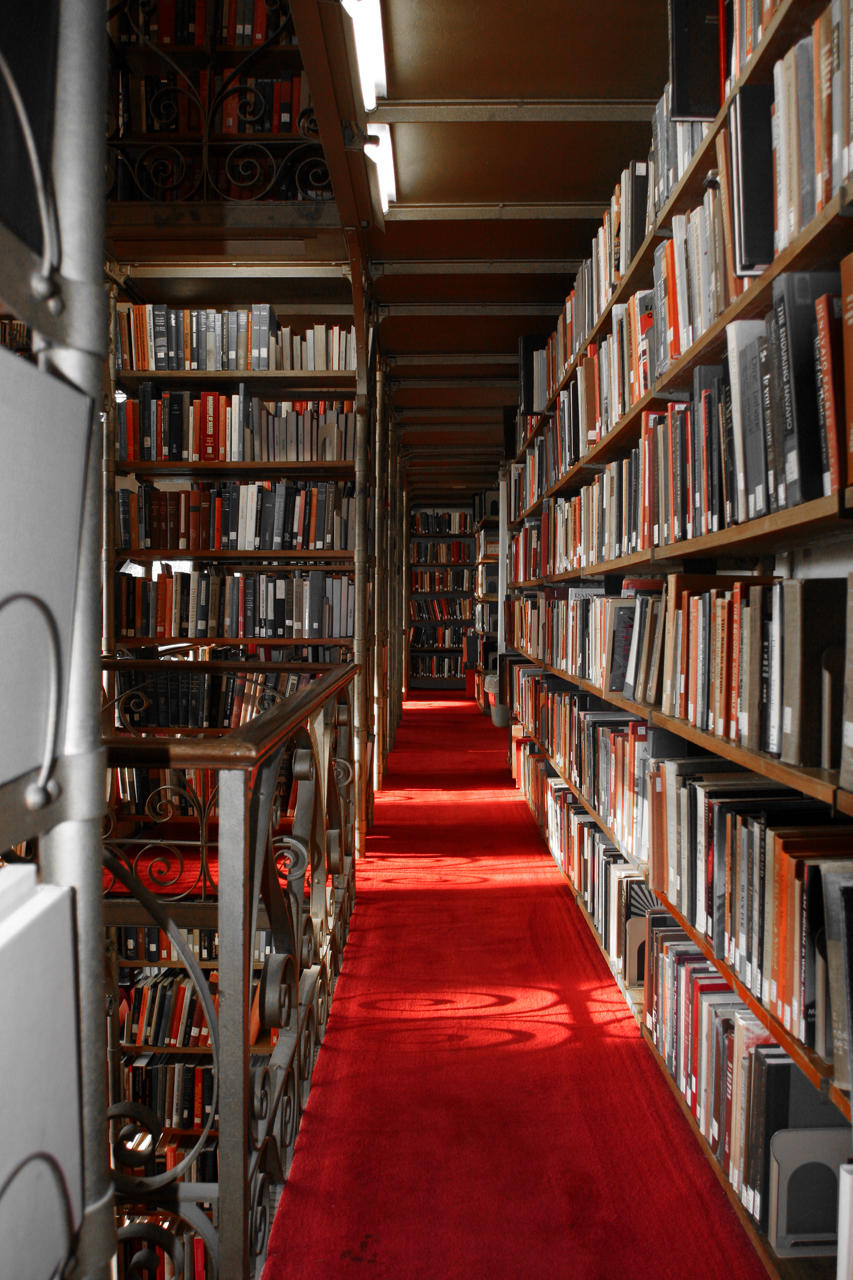 Watch
With tens of thousands of volumes surrounding a visitor of the A.D. White Library at Cornell University, one cannot seem to take their attention away from the rich red carpet welcoming them through the catwalks.

I love the shadows of the railings on the carpet. The lines are great too; all that knowledge drawing you in. The A.D. White Library always has the nicest light of all the libraries on campus (though not the most conducive to staying awake -grin-).
Reply

Ooo! I love the A.D. White room! Such a great view out over the lake, don't you think?
Reply