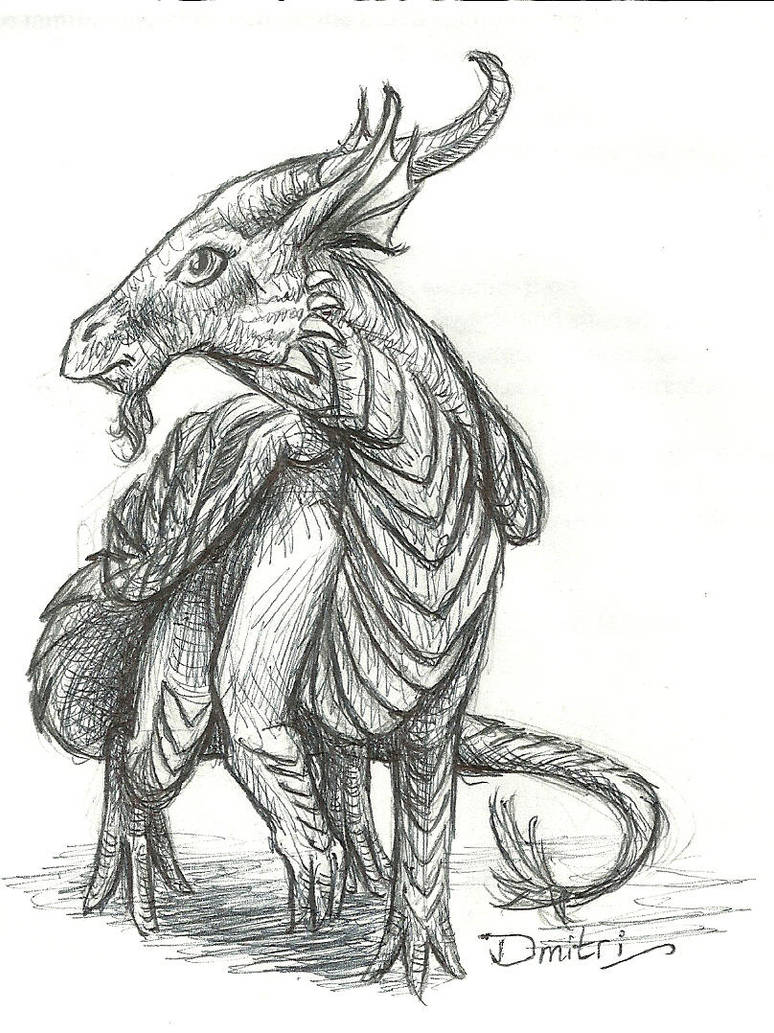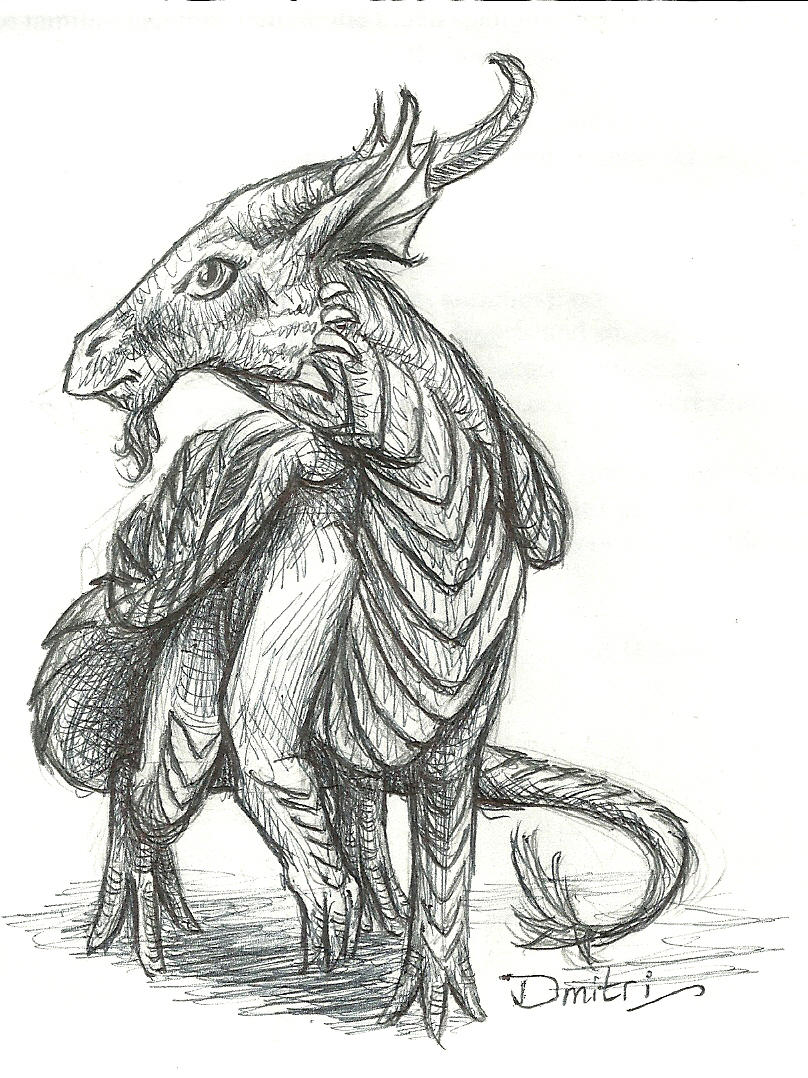 Watch
This is my D&D character's pseudodragon. His name is Dmitri. He has recently become my character's official familiar, and he's very pleased about it. He's fiercely protective of her, and now they've cemented an even closer bond. Granted, he has his moments of catlike hoity-toity-ness, but he's allowed.

My character is blind. Pseudodragons have telepathic abilities, so Dmitri has been my character's eyes by transmitting what he sees to her telepathically ever since she was a wee little girl-gnome. I love Dmitri...probably moreso because he shares quite a few traits with my darling cat, Leopold.

Aw how lovely! Admittedly his name caught my attention most (because it's human - it's interesting when non-humanoid creatures have such names; plus I know someone by the same name), but his pose is great, as well as the way you drew the head.

Splendid concept too; a blind sorceress I imagine, rather than a wizard? Dmitri being protective has something sweet about it.
Reply

Thank you very much! I had a lot of fun drawing him. I love the friendship the two of them share, the dragon and the gnome. It's inspired mostly by me and my cat, a big poofy Maine Coon cat with lots of attitude!
Reply

Pseudo-Dragon?

I'm not that familiar with D&D. What is he really, then?
Reply

That's the name of the species

He is dracon-like, but he is not a true dragon. He can't breathe fire and he won't grow any bigger than a house-cat. Pseudodragons have telepathic abilities and the intelligence of an average human. When they speak telepathically, they speak in Common. They cannot speak out loud in any humanoid language. I'm not sure if they can speak Draconic or not...
Reply

ohh he's sweet~
I like reading about his relationship with your D&D character
Reply