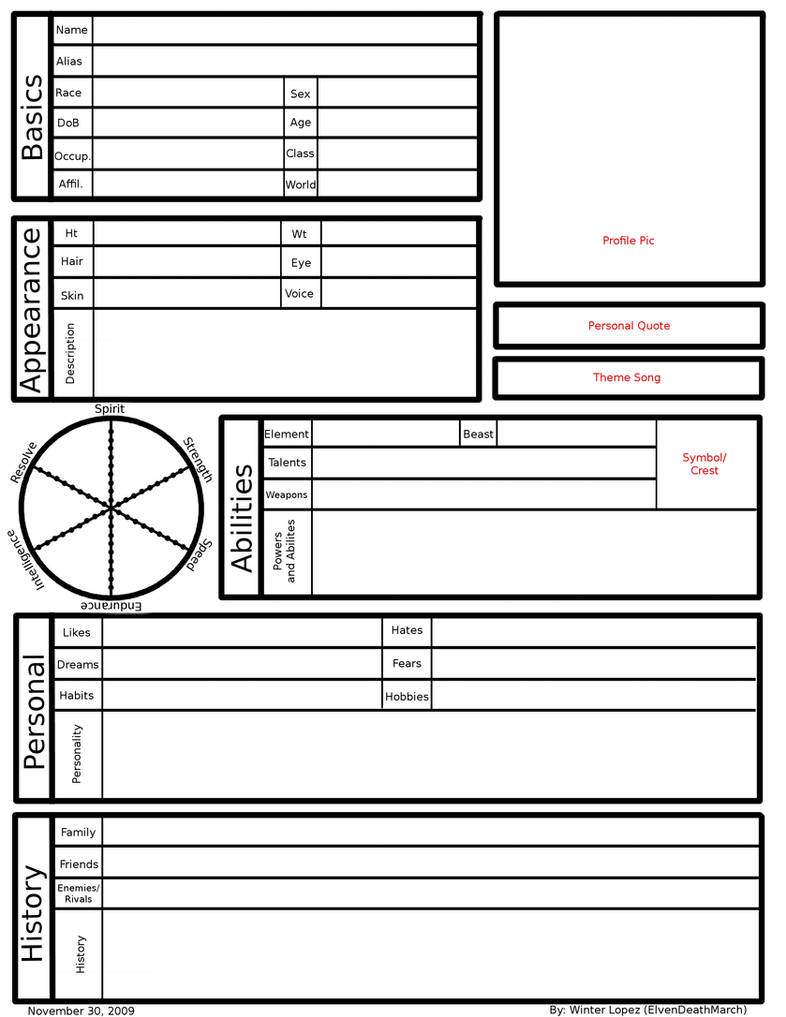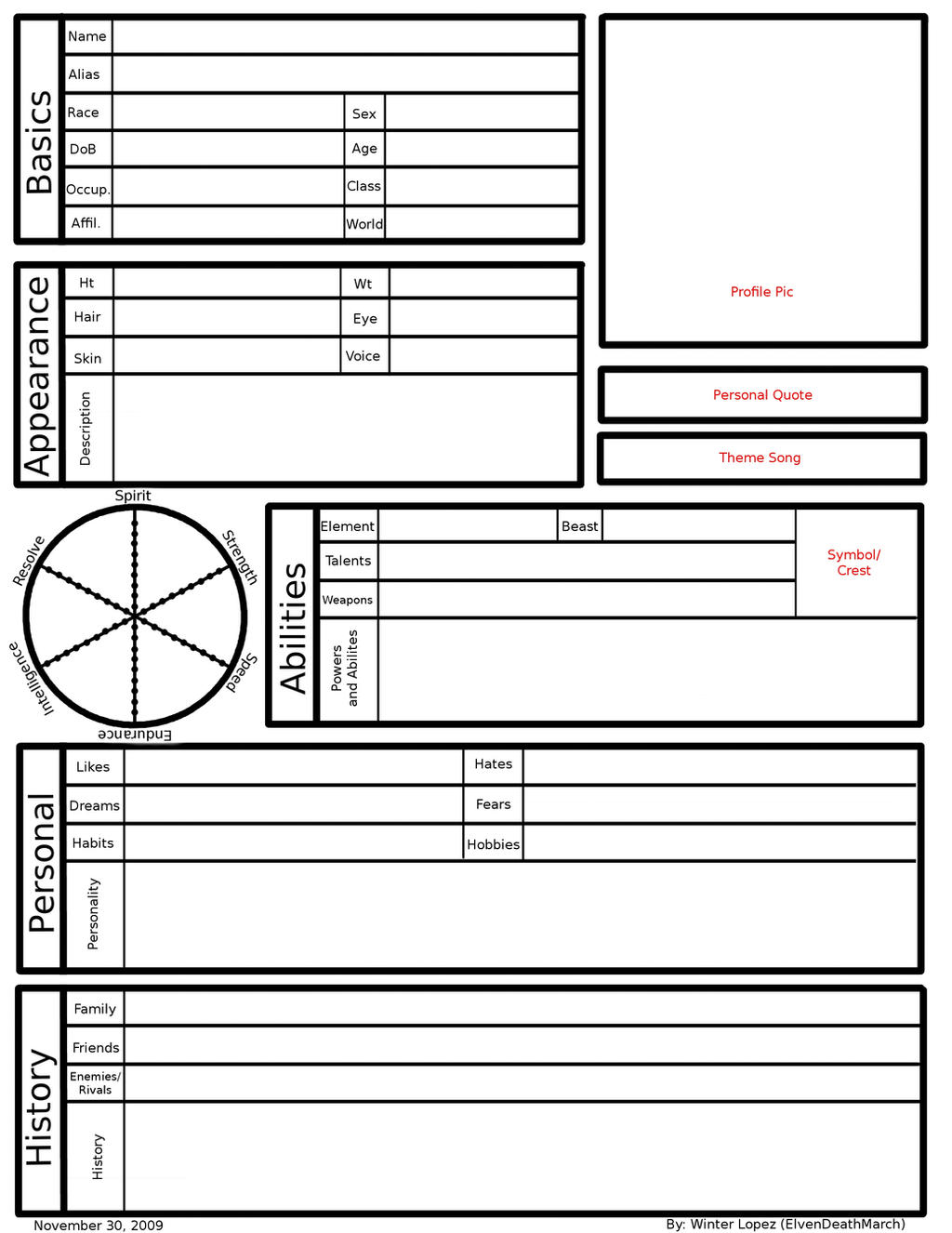 Watch
I've been wanting to make a character book. Nothing special, just I figured that I could make and print out character profiles, put them in page protecters, and then collect them in a binder. I figured this would make keeping track of my hundreds of characters much easier.
This is my character profile sheet. I made it so that it would be more interesting to look at than a simple text profile. I also wanted it to have more information than a typical character profile, but still keep it small enough that it would all fit on a single sheet of paper.
Anyone is free to use it if you wish. You're also free to alter it (I realize that not everyone collects the same info on their characters). You don't have to ask to use it, but I do expect you to obey my rules.
1)
Credit me if you publish it. (This is not mandatory, but it would be appreciated)
2)
Leave my name on it. It's located in the bottom right. (This is mandatory)
Please respect my rules.
This was made in Gimp using a poor sketch I made as a reference.

Made: November 30
BTW: The red text just shows where stuff goes. It's not actually part of the profile sheet.
Font: Sans
Font Sizes: 35 and 90
Lines: Used the stroke selection tool in Gimp. Sizes 6.0 px, 9.0 px, and 19.0 px.
Here's an example:
[link]
New version:
[link]