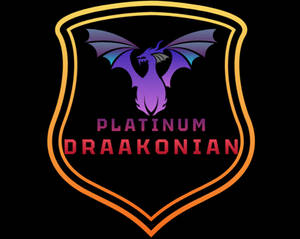 Platinum Draakonian
You become the highest priority buyer with the best discounts and content access. Buying commissions with be nearly free to you!
---

Black Bladewing dragon 2.0
Description
Draco Acerala atrus
, probably my most favorite dragon creation for my fantasy novel. I managed to give them a good little make-over and made them a much more scary species to run into... Black Terrors indeed.

I've missed drawing lovely creatures.
Dragon species & art (C) to me.
Image size
2500x1700px 2.66 MB
8D A tuxedo dragon! Oh Feebies, how did you know?

*pets dragon*

*picks up dragon*

*walks away, cooing inanely to dragon*