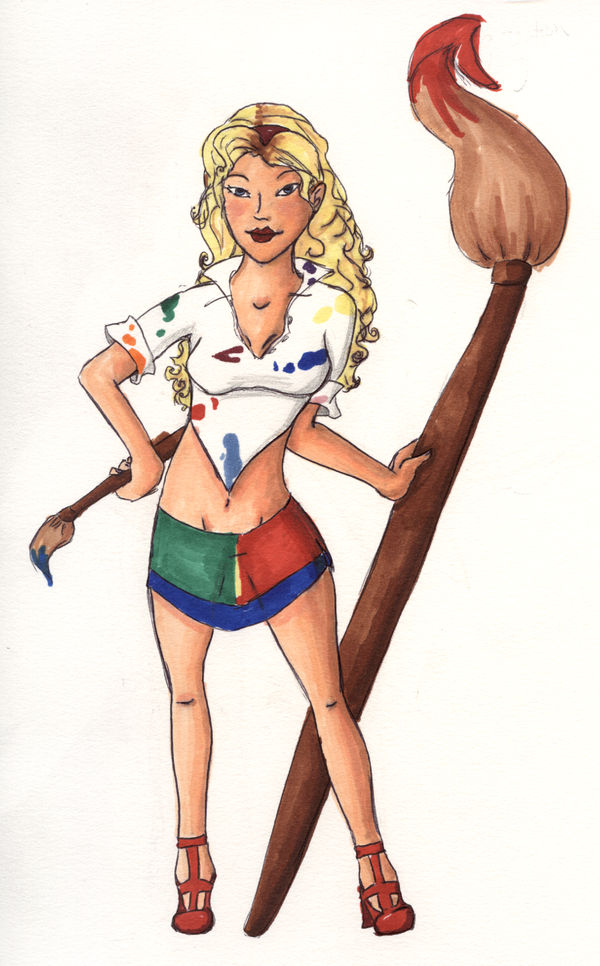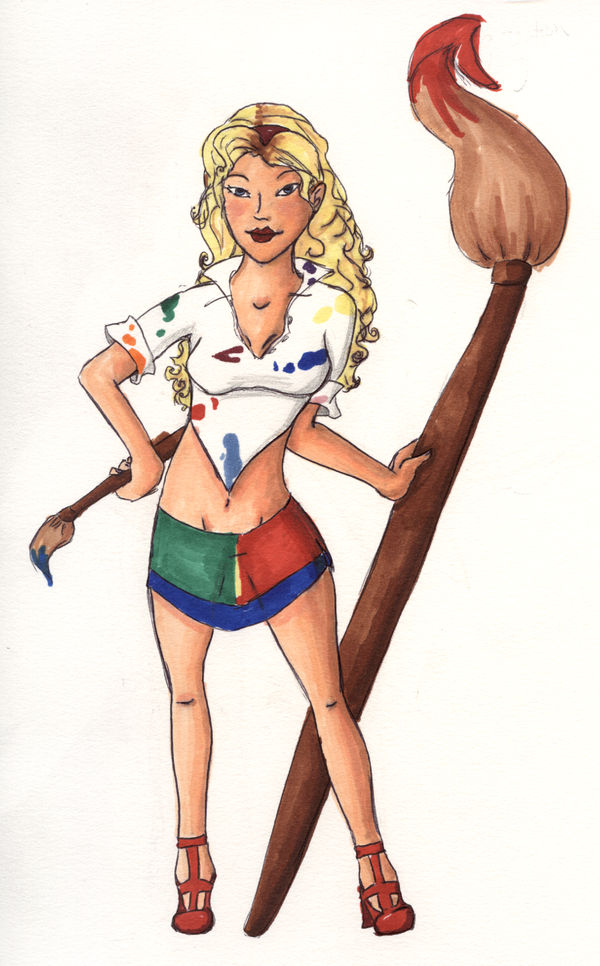 Watch
Yes... a spotlight hogging brat. One of those types who has to get her way, and be the one getting all the praise and attention. Spoiled enough to get cool toys and money to make sure that she stays in the spotlight.
Only "fights" crime to get attention. Will knock everyone else out of the limelight and take all credit for herself.

Translation: she's a b*tch and most of my chars would hate her given the chance to meet her.

Let's call her... Brady.

And yes, I did overshade her on purpose. "Bad tanning session" was my idea with it.

Pretty decent actually. I can tell you've been practicing, the skin colours came out quite nice. I like the little touch of her roots growing out XD.
Keep up practicing your anatomy and stuff, you're developing a nice style

~!
Reply


Thanks.

Two of my favorite things vaguely related to this site (besides chatrooms) are making art and getting good criticism...
Reply

I like the coloring, and the big paintbrush thing but just so you know, her legs are too short. If you're trying to make someone short, just shrink everything else, so it's still proportioned.

Reply