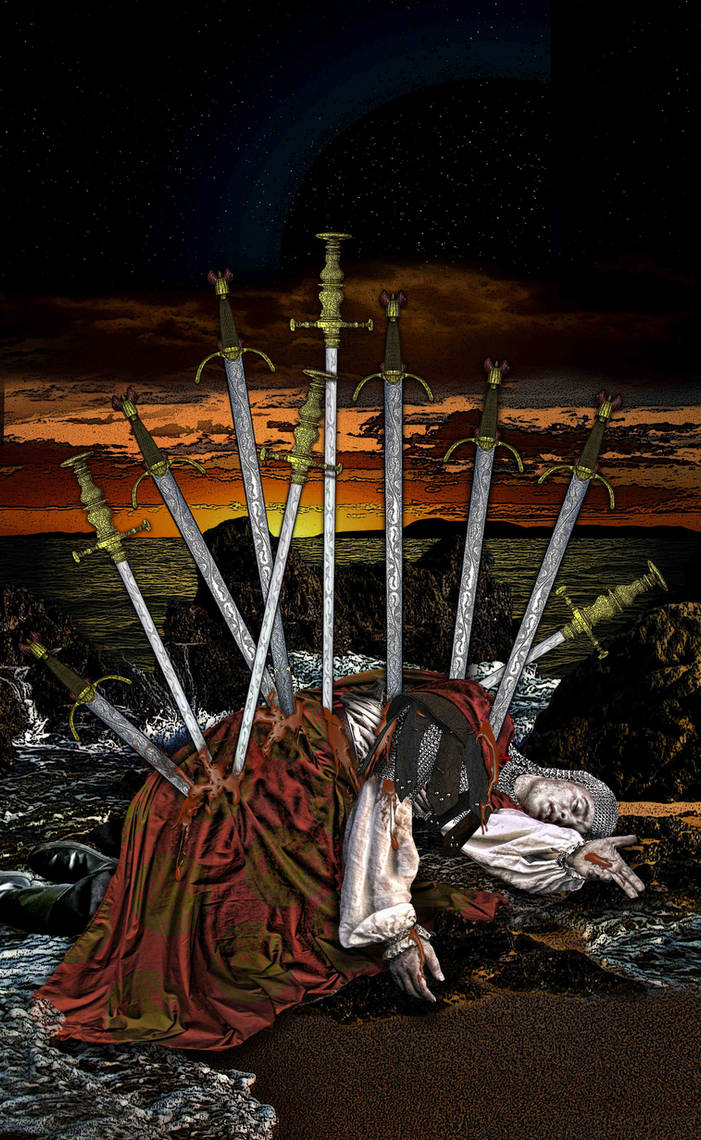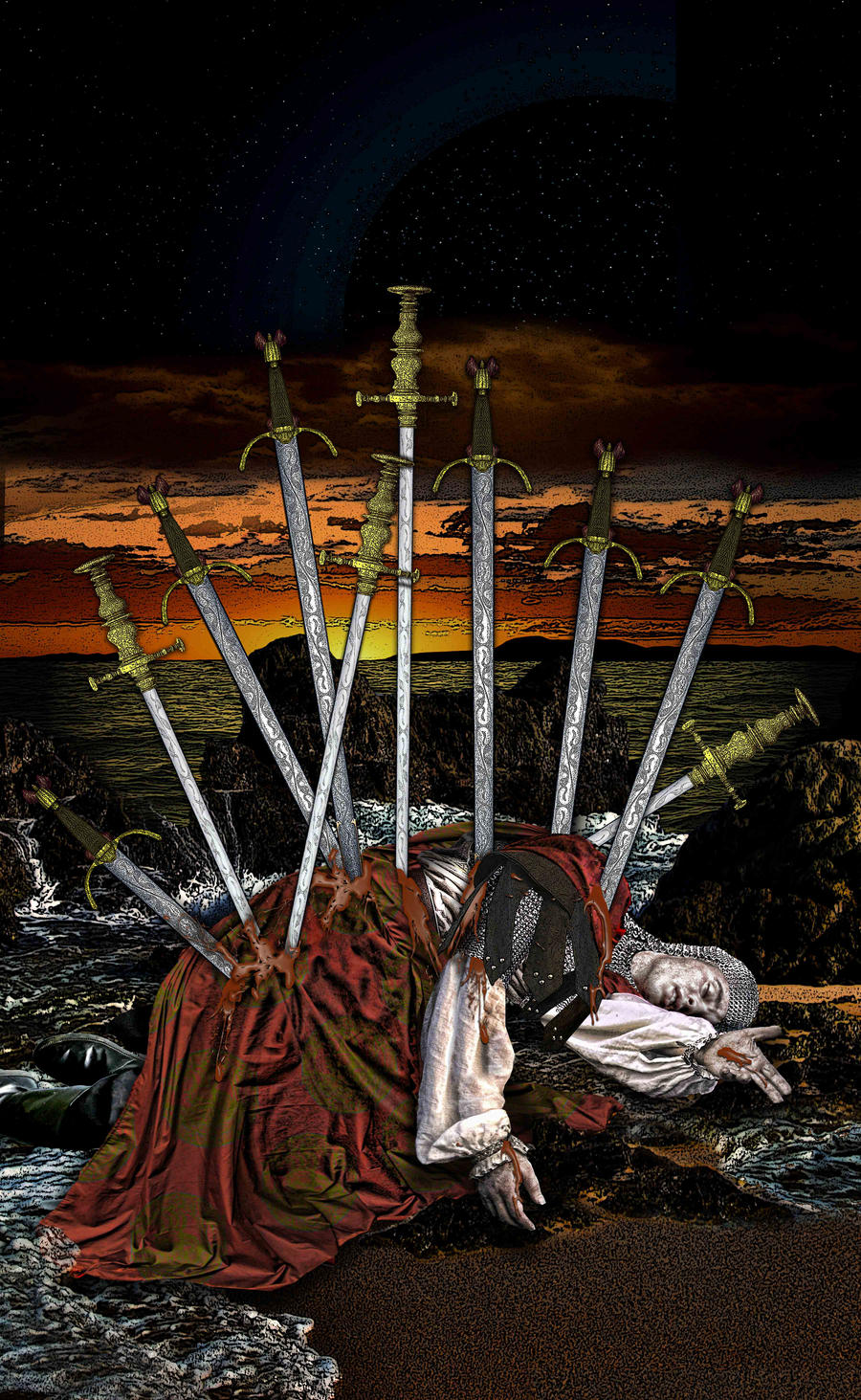 Watch

You've perfectly captured the mood of the ten. Very, very well done.
Reply

U HAVE A UNIQUE STILE... LOVE IT...
Reply

Absolutely profound. Very strong choices, and you can REALLY get the feel of the card just by looking at this. I have a feeling your deck will be very easy for intuitive and traditional readers alike.
Reply

Reply

i did a draw tonight. the nine of wands. then asked for more information and pulled the ace of pentacles. made so much sense for my present situation. i love Tarot! Your cards are so beautiful. so much incredible detail/emotion.
Reply

Great lighting and composition.The sword placement is so crucial in adding cohesion to this piece!! Nicely done

Reply

Thanks very much! I really struggled with the placement of the swords, and even upon completion, was concerned about whether it worked or not. Thanks for putting my mind at ease on that issue!
Reply