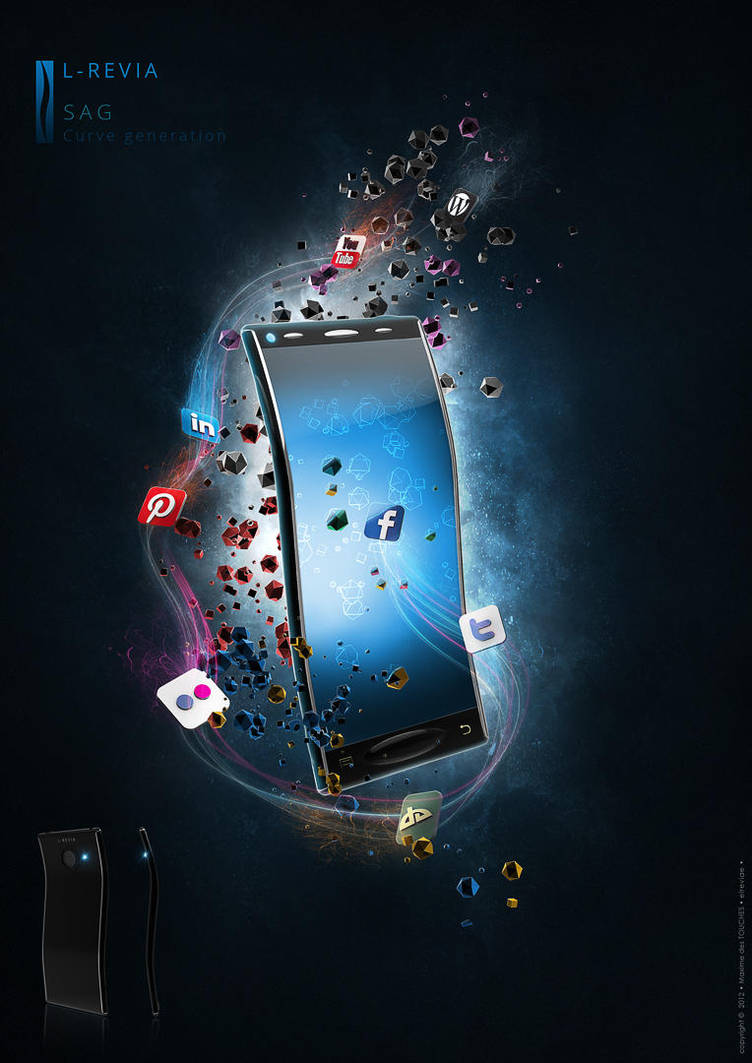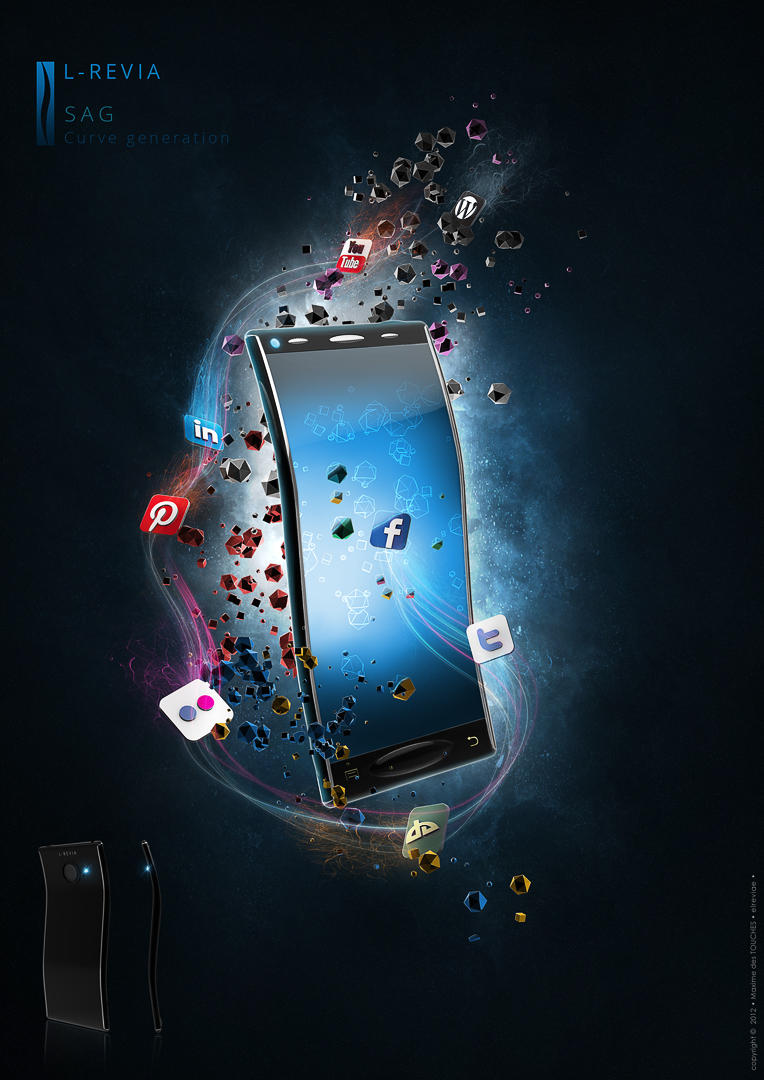 Watch
A new smartphone concept for fun.
It is a fake advert of course with a fake brand !

---------------------------

facebook.com/elreviae
---------------------------
Stock :
- Textures
www.cgtextures.com
- Personal stock
- Vector icons :
icondock.com
Tools :
- Cinema 4D
- Illustrator
- Photoshop

It's a cosmic window grown out of flowers in space. Such windows have large technical cosmic abilities. Natural tech object.
Reply

Oh, wow, an S shape.
That's clever.

If you make another one of these concepts, you should make it bezel-less, and maybe add a notch at the top.
I mean, I think it might be... top-notch.
Reply

Cool , Hope it's real Smartphone
Reply

Well ... When I started to create this phone it was completely "abstract" you know ... But now, Samsung / LG are working on this kind of curved smartphone !! lol

Thanks a lot :thank:
Reply

it is really good image with great eeycatching looking, fun concept and top notch quality and just 50 favs ? people are fucking crazy here man. This shoulda hit front page !
Reply

ah ah !!

Maybe because it is an odd concept of smartphone, people are not very interesting about it

Thanks a lot

Reply

I agree with pgizzle618. Definitely ad style. You should phone some companies and sell it

Reply

he he !!

Maybe the "real" next smartphone generation

!! thank you again

Reply

really well done. has that polished and advertisement style! love it!!
Reply

Reply

thank you

It is a little training with C4D, with few particles and some basic shapes / modifiers

Reply