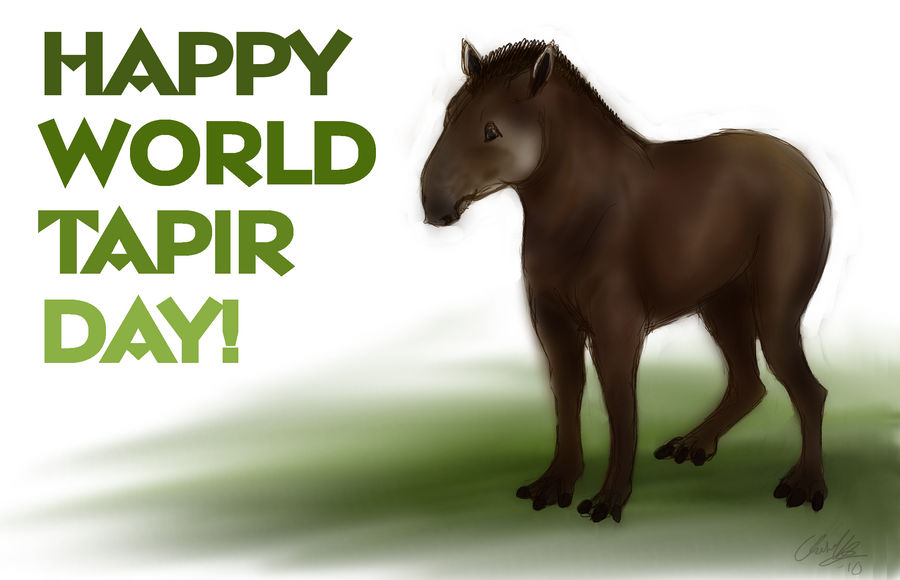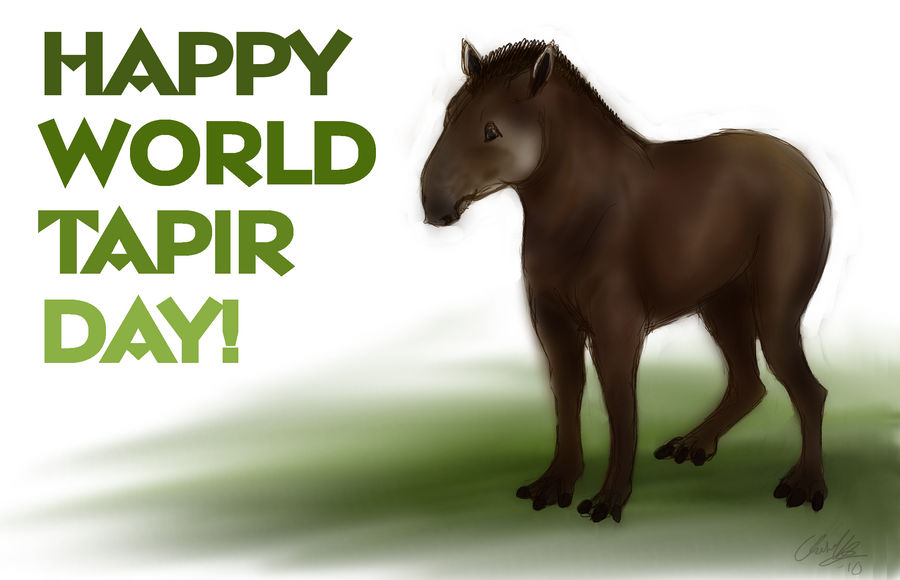 Watch
Happy World Tapir Day...er...yesterday. XD I was a few minutes out!
[link]
I absolutely LOVE tapirs - they're just sooo cute and brilliantly evolved with that naturally hogged mane and that wonderful nose. I really ought to draw more of them...
Oh and this was my first attempt at an animal with my new tablet - I did vaguely work from reference but I know I mucked up the hindquarters...

LOL, I just found this again, World Tapir Day is so unneccessarily brilliant

Reply

XD
I just love them and they do share a slight resemblance now that I look at it to my latest creation!
Reply

Reply

Awww, tapirs have lovely snuffly noses. Somewhere I have a Britains one!
Now draw an okapi!
Reply