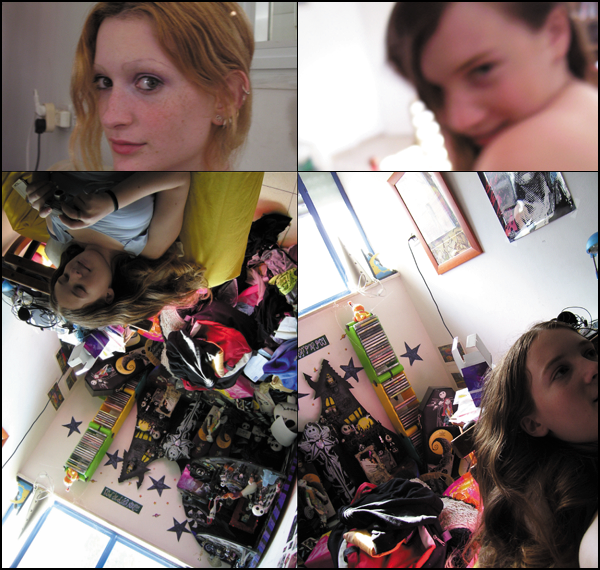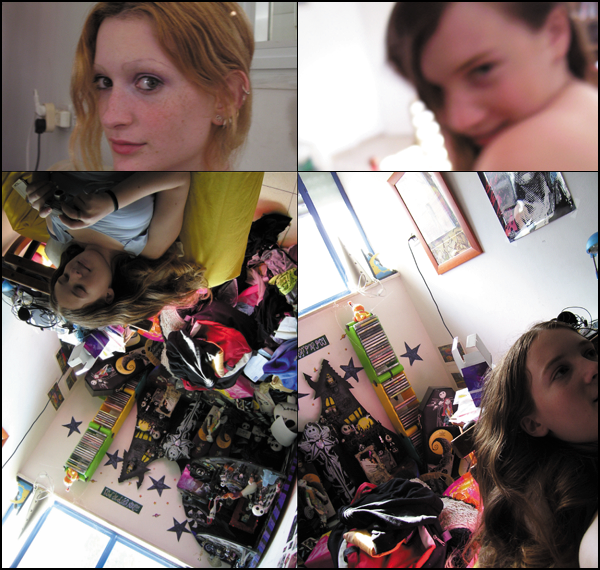 Watch
Dedicated to Mims (
[link]
), one of my most dearest friends

Clockwise:
First photo - That's me, very out of focus, in a picture Mims took a month ago.
Second photo - me and my mess, as portrayed by me and my camera.
Third photo - me and my mess, as portrayed by Mims and her camera (
[link]
)
Fourth photo - That's Mims, in a picture I took a month ago.
I love you very much, sweetie pie.
Thanks for being who you are

Your Chooch-Machine.

the upside picture makes all the intrigue pulling it from nostalgia and simply personal to meritted and artistic. dunno if that what you were going for, but there it is.
Reply

The upside picture is not mine, it's Mims's. That's the way she published the picture, as I gave in the link. The idea was to give our two perspectives - mine's and her's - although they're different. Maybe she sees things upside-down and I see them normal

One way or the other - I think the idea of different perspectives kinda worked because the two pictures of the same scenery are different. At least I hope so.
Reply

I love you too, HonBun.
I like what you did to this, as well

Reply