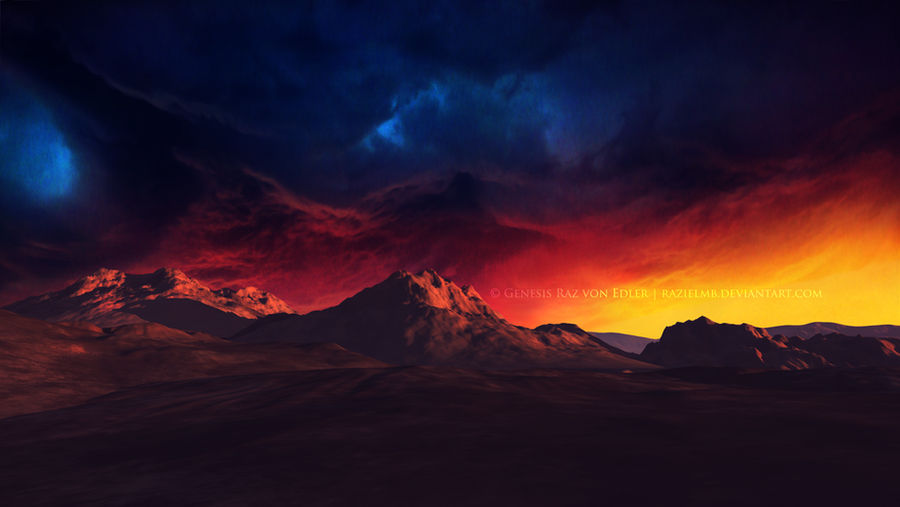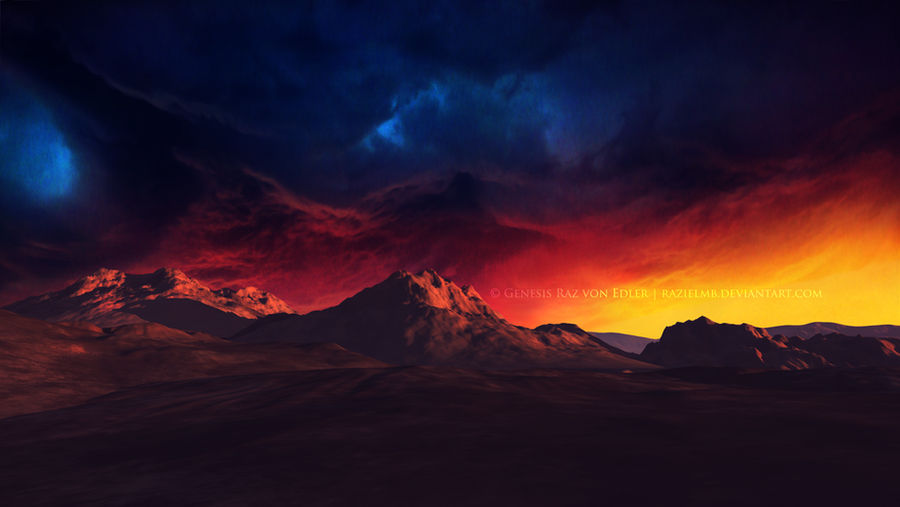 Watch
3dimensional. Wallpaper for personal use only
Copyright © by Genesis Raz von Edler/RazielMB. All rights reserved.
My Artworks are registered and protected by Copyrighted.com.
My artwork may not be reproduced, copied, edited, published or uploaded in any
way without my written permission. My images do not belong to the public domain.
Copyright number NO29-BWM5-6J72-3XQT
My art is dedicated to my friend

for her Birthday!

Mountains painted by me. Used as reference for paint sky
wolfworx
~
fav.me/d7jkols
Tools: PS CS6, Vue 3D and Wacom Intous.
My wallpaper are free for personal use. Distributing my artwork commercially
or with any intent for monetary gains is prohibited. NO commercial use.
NO MODIFICATIONS OR REDISTRIBUTION WITHOUT MY PERMISSION.
Featured here

Giveaway, Question, Naughty Amish and Feature #64In about 2 weeks or so I will have been on dA for 10 years, so to celebrate my anniversary I will be holding a giveaway. I will be giving away points to multiple winners and one lucky winner will win a dA membership. Sounds awesome, right? Stay tuned for more details.


Question of the day: Wash - Is it pronounced wAHsh or wORsh? (It's totally wORsh.

)
Some of you may remember the Pennsylvania parody videos I posted in another journal... Vampires, Pennsylvanians and Feature #62
If those didn't traumatize you enough this one surely will, because those Amish folk are SO naughty.

Always remember this advice... if the buggy is rockin' don't come a knockin'.


One more thing before we head onto this amazing feature... SMILE! It's good for ya!


Have an amazing week! !

:th
www.facebook.com/RazielvonEdle…
twitter.com/GeneRazdA
www.artstation.com/artist/razi…
Arts from same serie