Premium wallpaper for personal use only.


Jellyfish Series

Copyright © by Gene Raz von Edler aka Ellysiumn. All rights reserved.
My artwork may not be reproduced, copied, edited, published or uploaded in any
way without my written permission.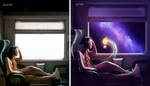 Girl
Nebula textures
Jellyfish (1)
Jellyfish (2)
Everything else is painted and my own resources.
Tools: PS CC 2018, PaintStorm Studio and Wacom Intuos Pro L.
Link to my all accounts
Other works from Jellyfish series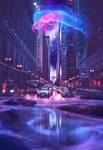 IMAGE DETAILS
Image size
3516x3840px 15.74 MB
Comments have been disabled for this deviation