Update 22/Jan:
Featured by DA Twitter 22 Jan. 2019 twitter.com/DeviantArt/status/…

Update 25/6 : Featured by Premium Music HQ
www.youtube.com/watch?v=IFJ5IV…
Update 18/11: Featured by Deviantart Instagram
www.instagram.com/p/B4-sxWfhli…
Premium Phone wallpaper for personal use only.
Photobashing techniques.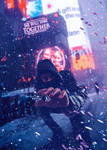 Featured in Digital Creative (June 2019)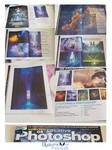 Copyright © by Gene Raz von Edler aka Ellysiumn. All rights reserved.
My artwork may not be reproduced, copied, edited, published or uploaded in any
way without my written permission.
City
Reflections created by me.
Everything else is painted by me and my own resources.
Tools: PS CC 2018 and Wacom Intuos Pro L.
Instagram
Twitter
ArtStation
Image size
2652x3894px 6.86 MB
IMAGE DETAILS
Software
Adobe Photoshop CC 2018 (Windows)