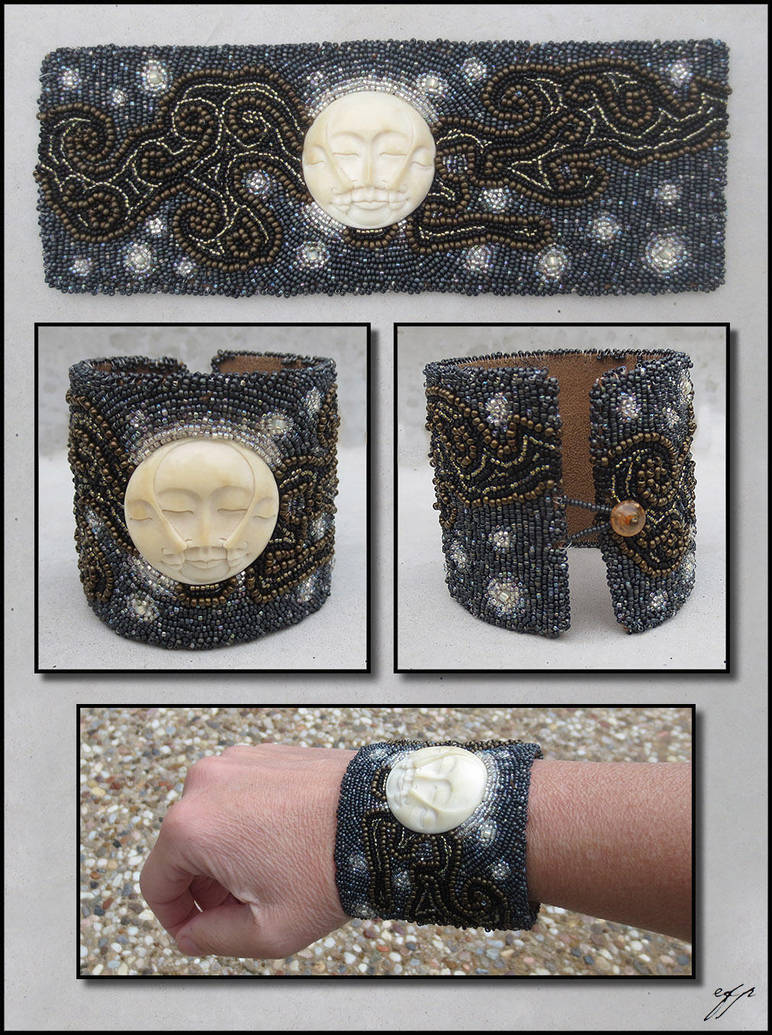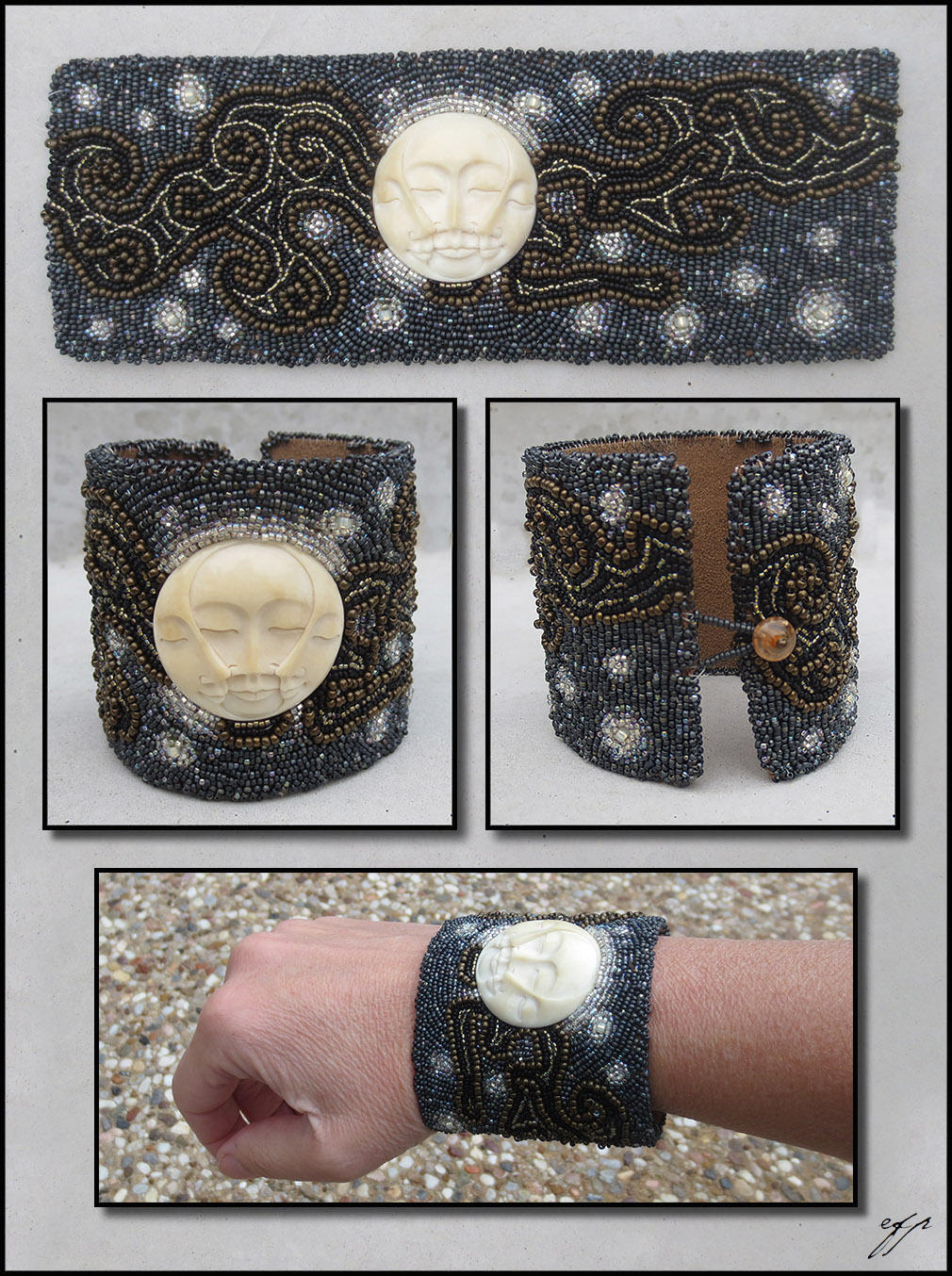 Watch
(2018), 7" x 2.5". Size 8 seedbeads (gold-lined opal) 11 seedbeads (matte dark bronze), size 15 seedbeads (silver, matte black, silver-lined bronze, matte dark grey, matte grey, silver-lined grey opal, silver-lined white opal), triple moon bone carving, agate closure bead, microfiber cloth, cardstock, fireline

This bead-embroidered bracelet features as its center a small carving of a triple moon. I surrounded the carving with a design of swirling clouds using bronze and black beads before a backdrop of stars made from silver and gold-lined opal beads surrounded by circles of silver-lined beads and matte grey beads. I then provided some backing for the embroidered cloth by reinforcing it with a piece of cardstock and glued another piece of microfiber to the back before edging the whole piece with more beads for a seamless look.

The bracelet closes with a loop of beads that can be slipped over a small agate closure bead at one end for a comfortable and snug fit.

WANT!!! In all seriousness, this is gorgeous and one of the best bracelets I've seen from you. The beaded in embroidery puts me in mind of Morris & Co. (I've been devouring PRB blogs lately), and the moon bead was a stunner (ha!) before you made it even more so. I love the subtle bead halos around the stars and moon, and the clouds add an Art Nouveau flair. A nice touch, indeed, having the loud pattern continue over the break in the bracelet. Just marvelous, my friend!
Reply

Thank you so much! I loved the fact that the bone carving has a back that is slightly curved, so it made a perfect focal piece for a bracelet, because it follows the natural bend of the bracelet when something with a straight back would eventually work itself lose from the curved fabric. Designing the background for it was so much fun, especially trying to make little light halos around the moon and the stars.
Reply

I love it!!

Reply

Love this - it's beautiful.
Reply

Reply

Reply