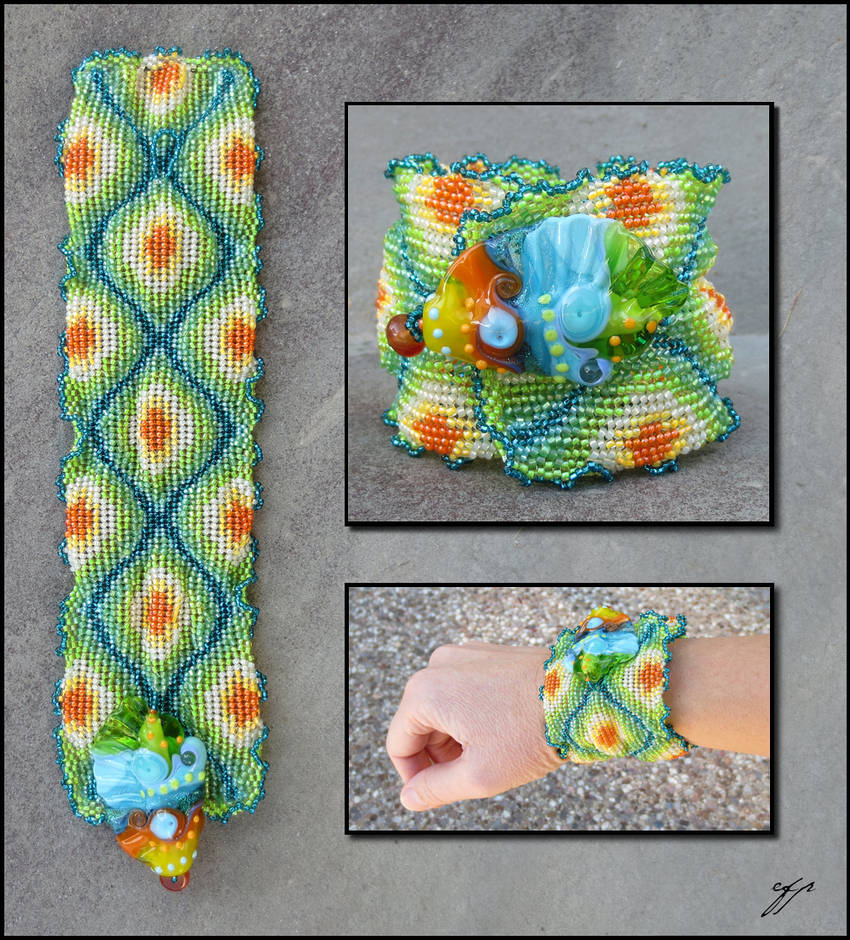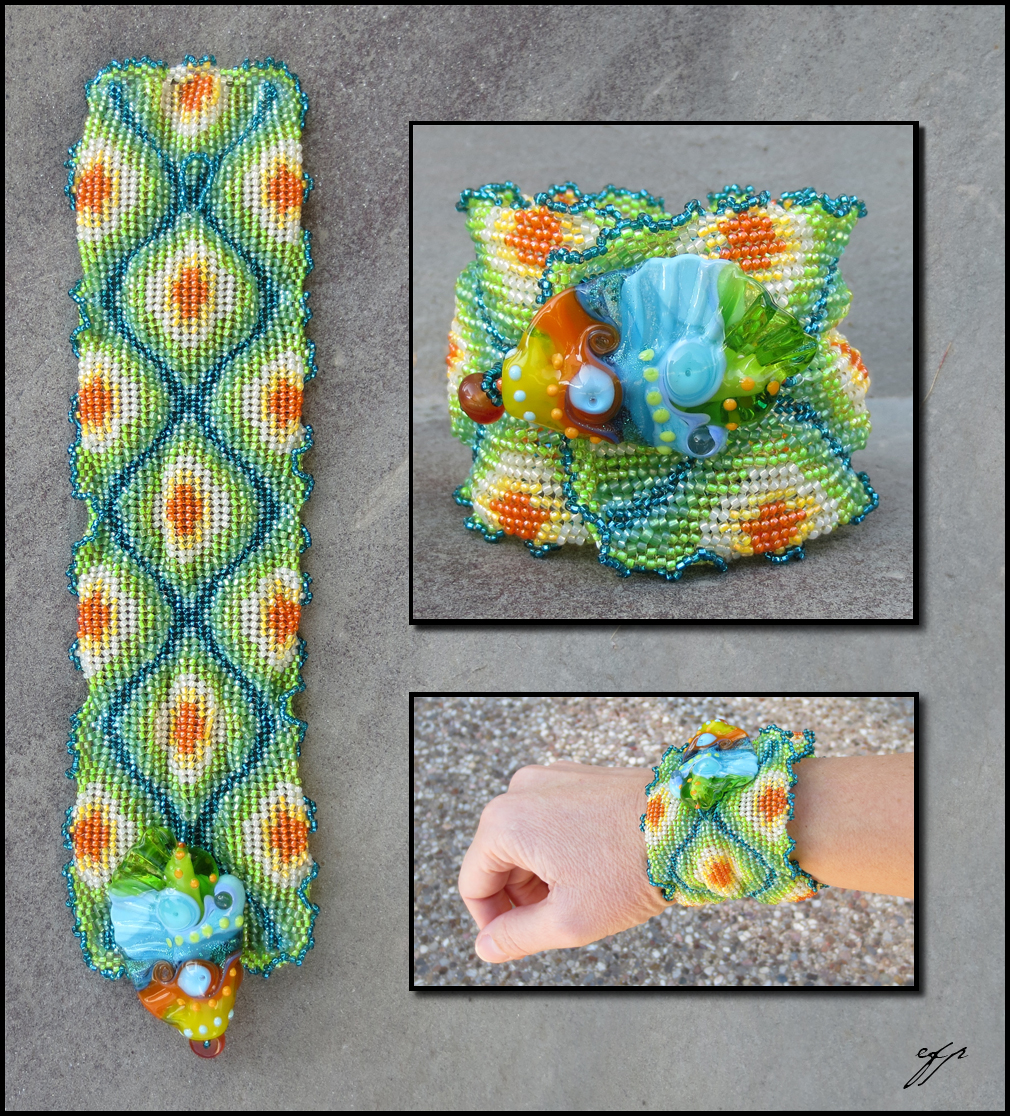 (2013), 9"x4", Size 15 seed beads and size 11 seed beads worked in Ndebele stitch, closure beads, focal glass art beads, fireline.
This will most likely be my last piece posted for 2013, and I wanted to go out with something nice and light and summery in the middle of winter. It was a nice and "happy" project to complete in the during dark, grey days, including even a pesky ice storm.
If you want to learn how to makes these you can find the instructions or pattern here.
Step-by-step instructions:
www.etsy.com/listing/105790834…
Just the pattern:
www.etsy.com/listing/105790256…
If you want to check out the focal beads, here's the link:
www.etsy.com/shop/beatlebabygl…

been a while since i was around on DA, but i see youve been very busy elly!

and i love all your bracelets in this style. its a winner design hahah

i'll be browsing all i missed and will drop you some favs and comments.
Reply

Thanks so much! I've had to take a bit of a break myself this year, work's been busy and we've had quite a few projects around the house - not the fun kind, the repair stuff that starts to break once a place is nearly 20 years old kind...
Reply

thats a bummer, it happens though, my house is only a few years old and already sometimes i have small repairs. i hope 20 years will not pass too quickly!

Reply

Blast it, Elly, you now have "Under the Sea" playing on a loop in my head, as that was my first thought when seeing this piece. The yellows and limes really pop, especially as you don't often use so many citrus-y colors in one go. The main glass bead seems especially conch-like here--go figure! Lovely, lovely!
Reply

Heh, sorry to have given you what in German we refer to as an "Ohrwurm" or "earwig", a melody you just can't get out of your head... It was fun to bead up a little bit of tropical summer right through that horrid ice storm we had here a few weeks ago.
Reply

Love!


Reply

Pretty colours

That's a very happy bracelet

Reply

beautiful - I love the colors!!
Reply

This is beautiful

Reply