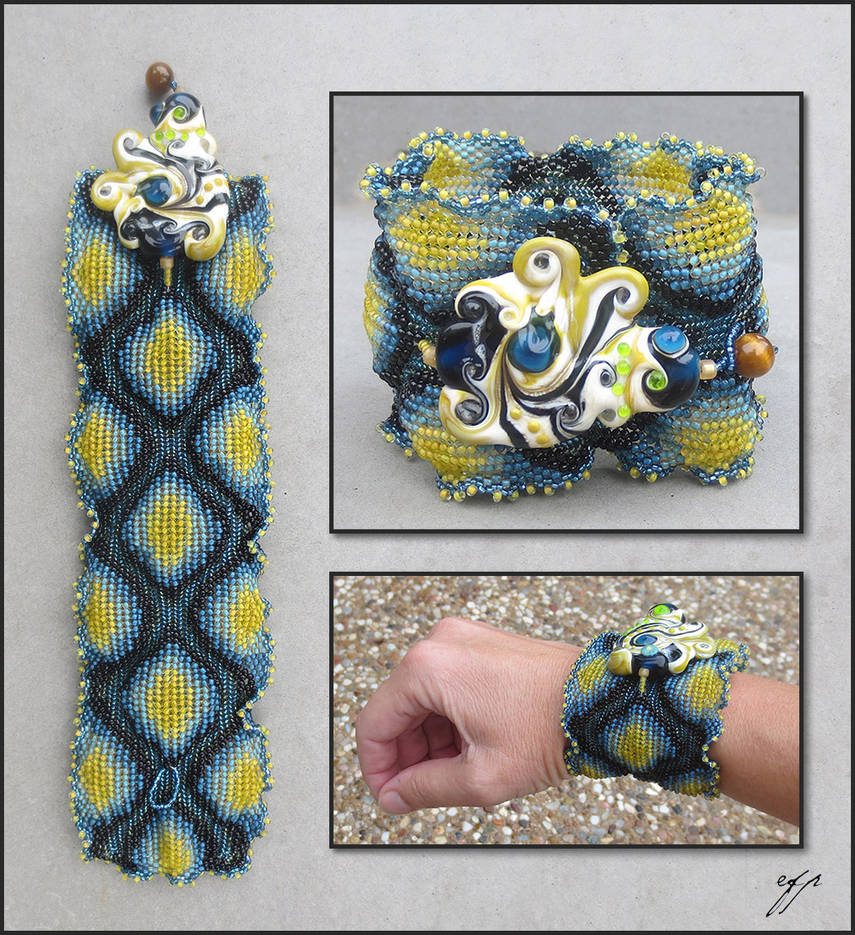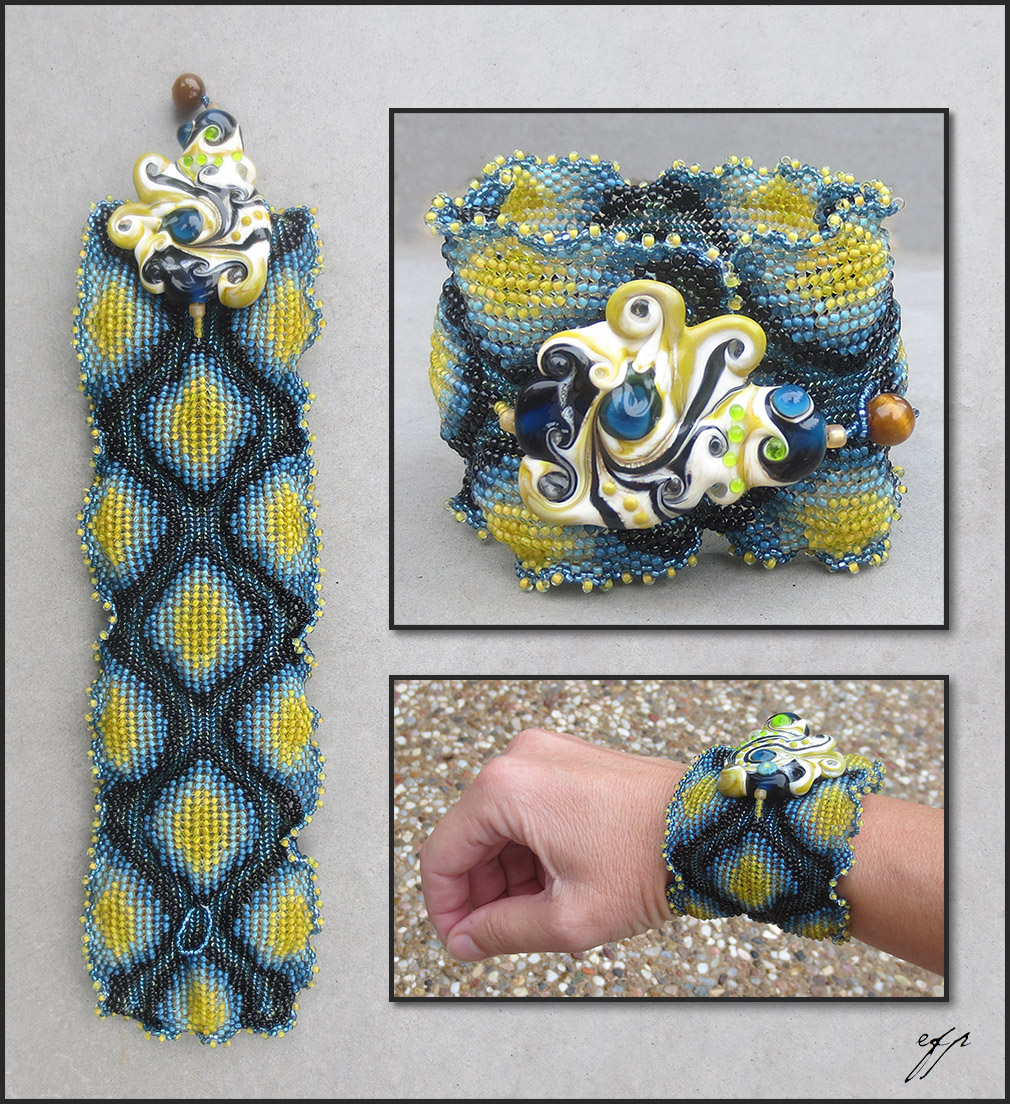 Watch
(2017), 9"x4", Size 15 seed beads: silver-lined blue, silver-lined dark green and size 11 seed beads: black, transparent dark blue lined, transparent light blue lined, transparent mustard lined, transparent marigold mustard lined, worked in Ndebele stitch, closure beads, focal glass art beads, fireline.
The sulfurous yellow highlights and dark ominous blues reminded me of gathering storm clouds. I didn't pick up on the ivory in the focal bead, but I think it makes it stand out more this way. The posting fits today - it's raining cats and dogs here in Dallas...
If you want to learn how to makes these you can find the instructions or pattern here.
Step-by-step instructions:
www.etsy.com/listing/105790834…
Just the pattern:
www.etsy.com/listing/105790256…
If you want to check out the focal beads, here's the link:
www.etsy.com/shop/beatlebabygl…

this reminds me of tropical fish somehow

i really dig these bold color combo's, contrasting colors.
Reply

This color scheme also reminds me of Starry Night

Reply

i love this - absolutely beautiful.
Reply

Thank you! I'm just a sucker for the colors the artist chooses, who makes the focal beads.
Reply

Another gorgeous piece!

Reply

Thank you! I resisted the ivory this time and let that color just be in the bead...
Reply

I think that was a good call, the bead stands out quite nicely against the dark beads that way

Reply

Reply