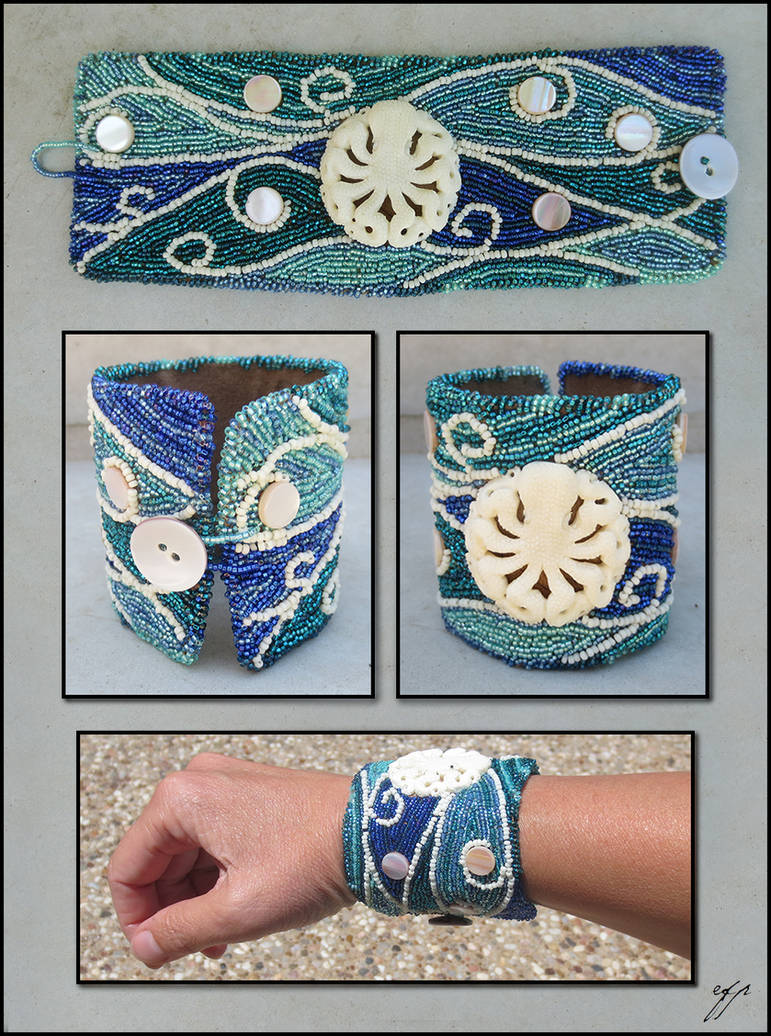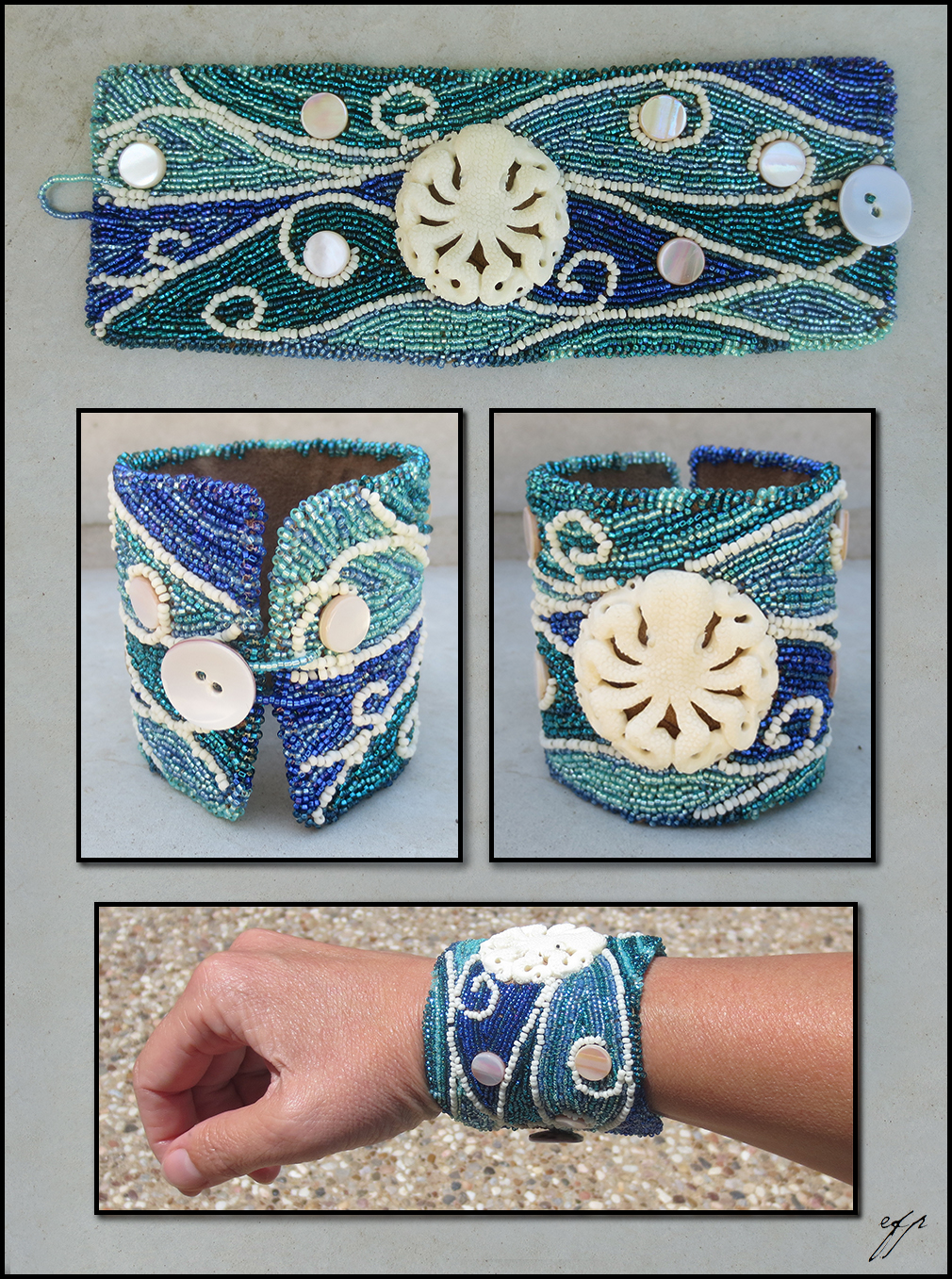 Watch
(2017), 7" x 2.5". Size 11 seedbeads (matte bone white), size 15 seedbeads (silverlined light blue, silverlined dark blue, transparent dark blue, silverlined dark teal, silverlined light teal, silverlined turquoise opal, silverlined light turquoise), octopus bone carving, mother-of-pearl coin beads, shell button, microfiber cloth, cardstock,fireline

This bead-embroidered bracelet features as its center a small carving of an octopus. I surrounded him with some mother-of-pearl coin beads, then stitched a few swirls in size 11 seedbeads to pick up on the light tones of the carving and filled the spaces between them with lines of various shades of blue and turquoise size 15 beads. I then provided some backing for the embroidered cloth by reinforcing it with a piece of cardstock and glued another piece of microfiber to the back before edging the whole piece with more beads for a seamless look.

The bracelet closes with a loop of beads that can be slipped over a button at one end for a comfortable and snug fit.

I love this - the ocean theme is so neat
Reply

Reply

If you're interested I can make it a reserved offer for you in my Etsy shop. I'd ask $110 for it. Let me know and I'll post it for you and send you the shop link. Thank you!
Reply

The octopus reminds me of something out of Captain America.

Hail Hydra.
Reply

Heh, didn't think of that, but yeah, you're right. Does that make this an evil bracelet now?! Thanks so much!
Reply

Nah. Just misunderstood. In the way that Nazis bent on world domination and the destruction of Captain America can be misunderstood.
Reply

Gorgeous. I would love to see the same pattern done in tile on a wall . . . it really seems like it would be awesome big

Reply
lovely work again Elly

Reply