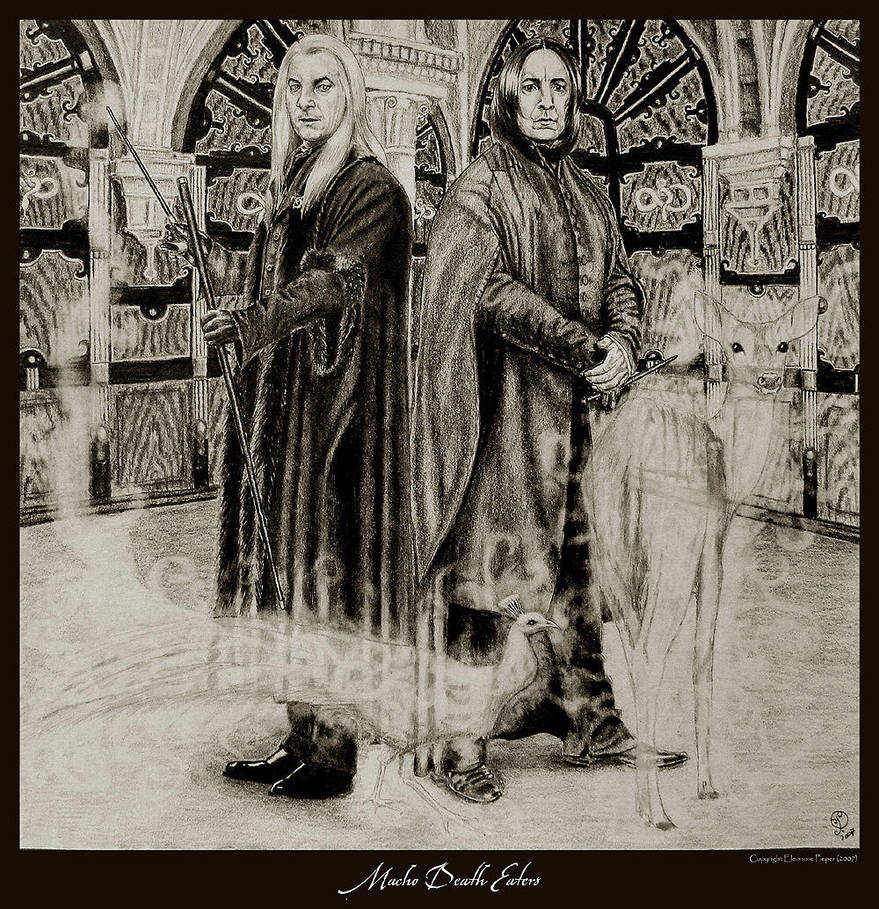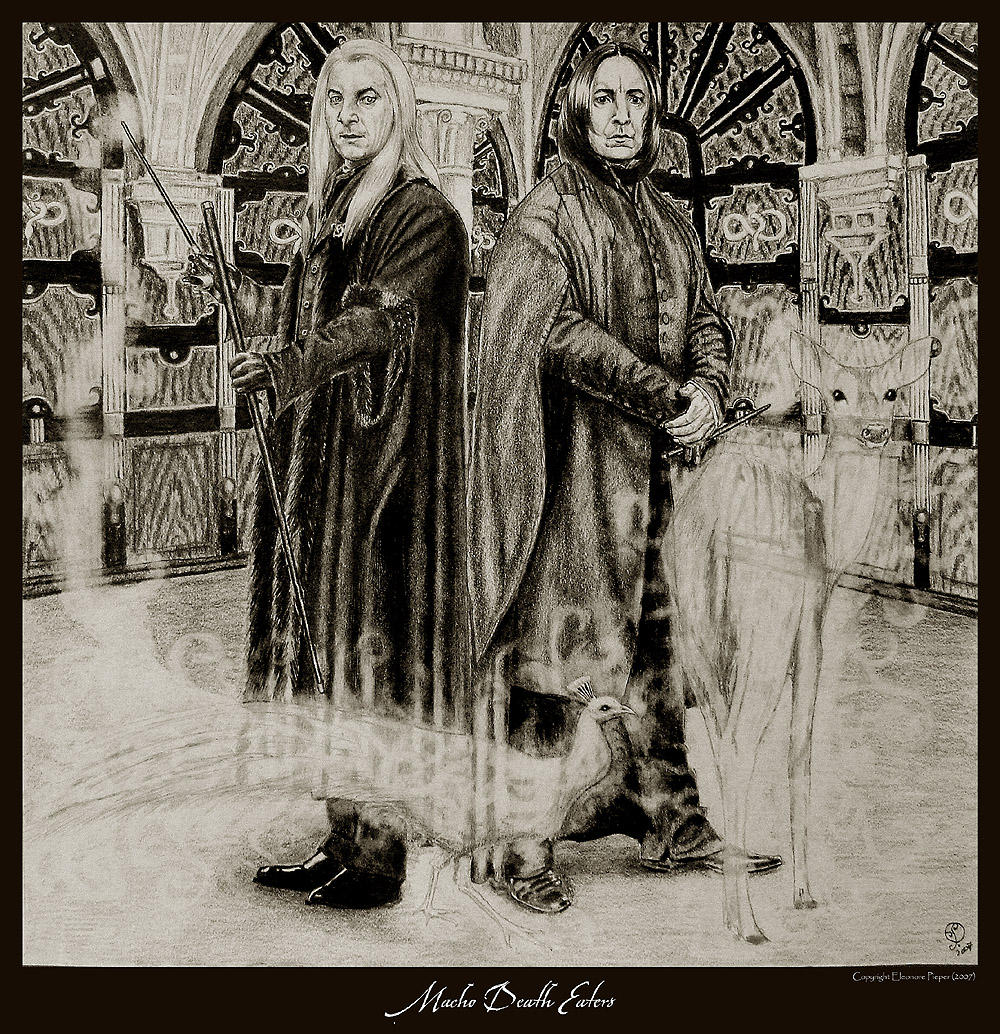 Watch
(2007) pencil on paper, 15"x15"

Despite the rather flippant title this was actually a pretty ambitious project. First off the size which really had me intimidated for a bit, then some technical experiments, such as trying to make the patronuses glowing with innner light and at the same time seem translucent with the figures of the two wizards and the decor of the room showing through them.

The topic of the picture was brought on by some conversations here on DA regarding Snape's patronus as revealed in DH, and then folks talked about how Lucius' patronus could be a reflection of his extravagant pets, his white peacocks. Well, the idea resonanted with me. After all peacocks stand for pride, but also are sacred to Juno, the goddess of hearth and family. And by now we know the Malfoys put family above all...

So here I give your our two favorite Death Eaters with their not very macho or intimidating patronuses. I bet not only Snape kept his under wraps when it came to his associates. Lucius may have felt discreet about his, too.
Daily Deviation
Given 2007-09-18
Macho Death Eaters
by *
Ellygator
This piece is both technically proficient and, to anyone familiar with the Potter series (which I imagine is a lot of you), very amusing. This thought never really crossed my mind, but there's a good chance that two of the most forbidding Death Eaters have two of the least ominous Patronuses possible - a strutting peacock and bloody Bambi! (
Suggested by NatalieKelsey and Featured by animator
)