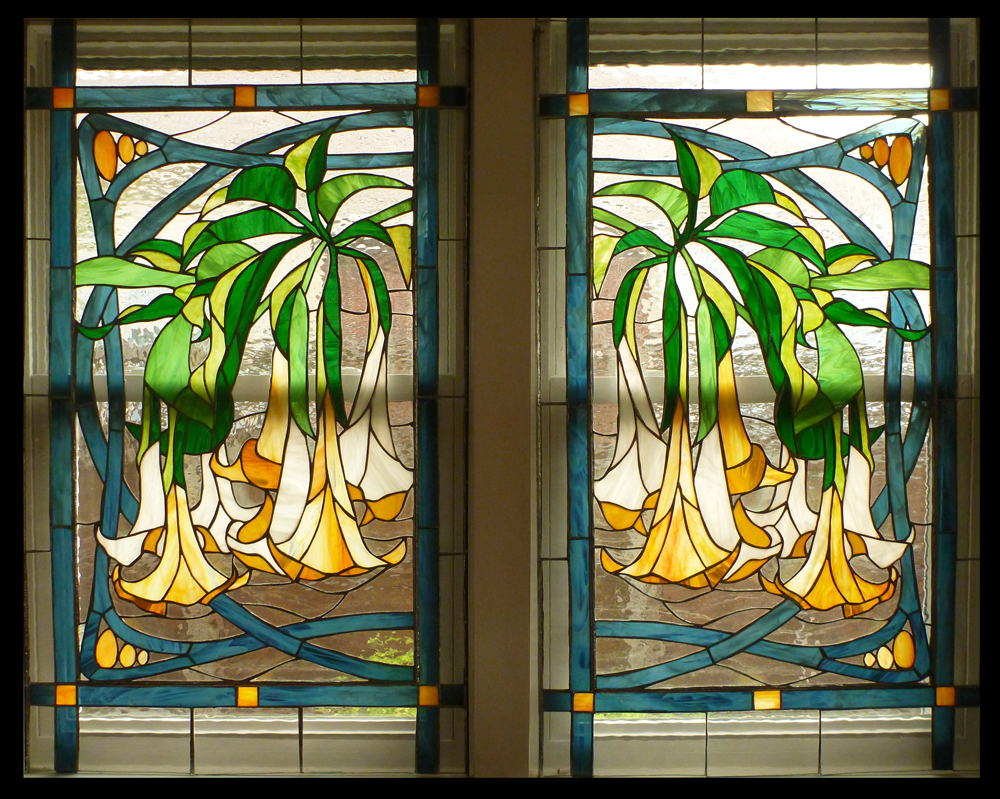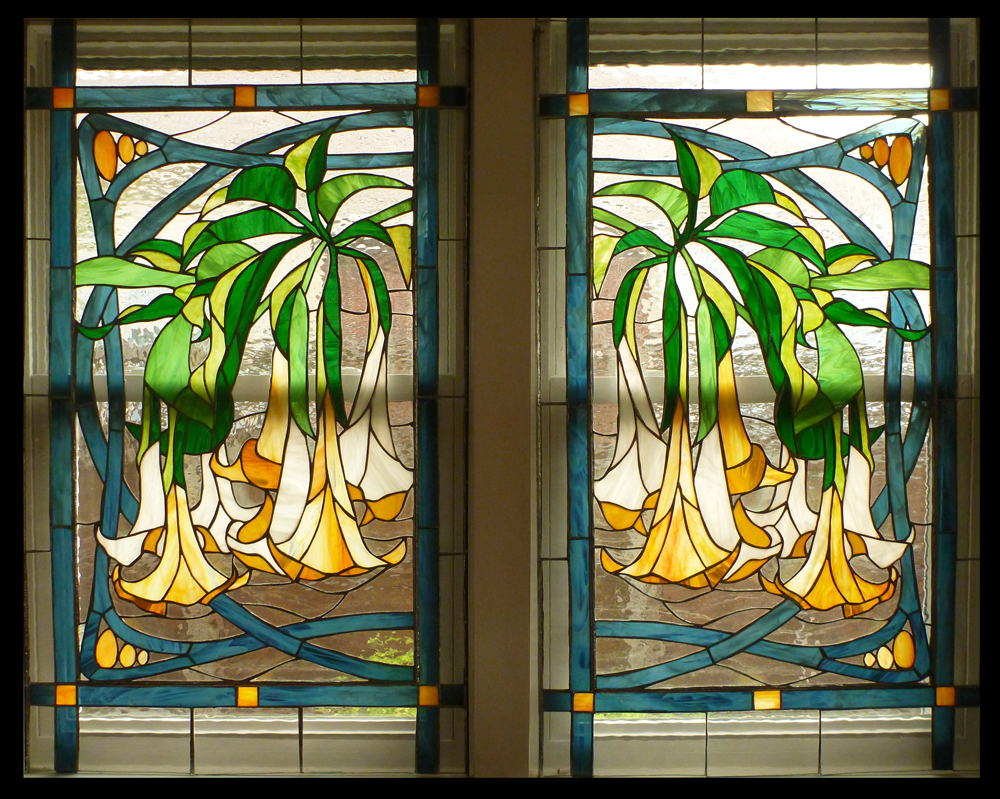 Watch
(2012), two panels of glass each 58" x 33", stained glass (gray, opal flame, amber, alabaster, white, dark green, light green, opal green, translucent), solder, copper foil, iron rods.
Yay! The pair is finally done. Now you can see the symmetry of the two panels properly!
Here's the single left pane that I finished first.