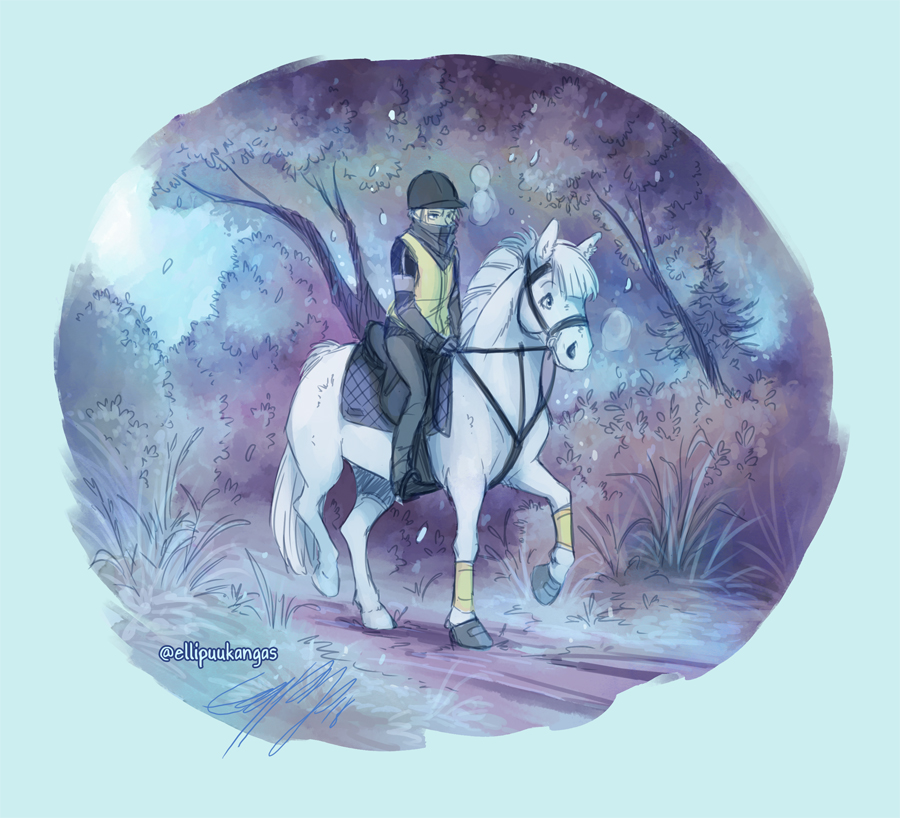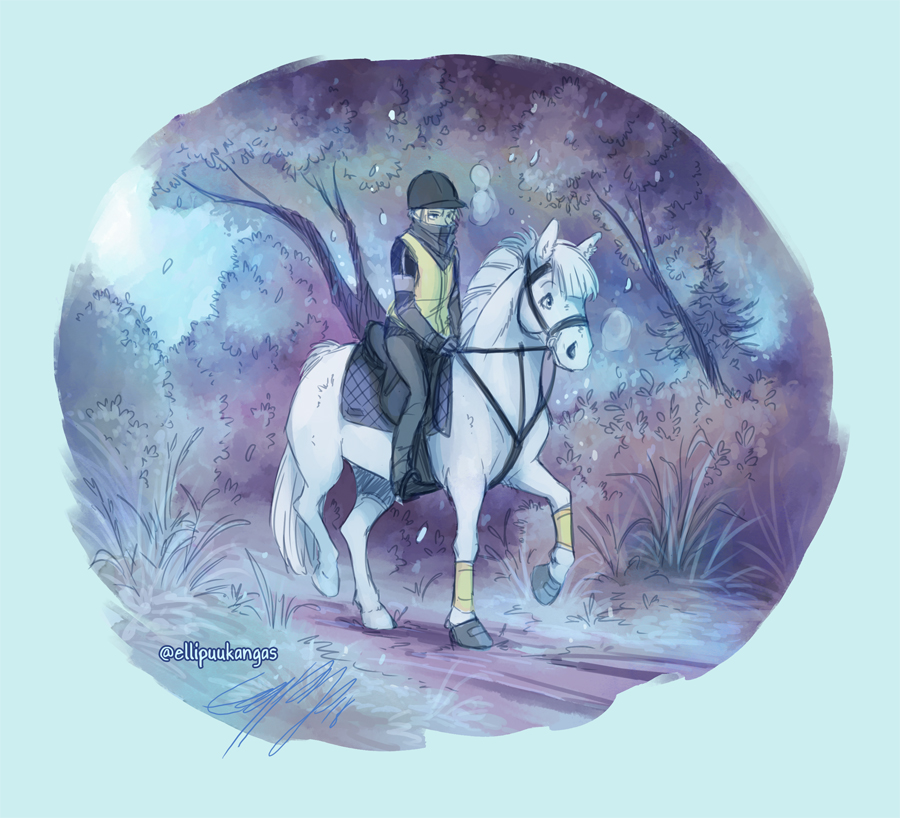 Watch
Bit chilly today! Took Dolly out for the first time. She's very green so it was interesting. She's much bouncier than Tinker.

Wrap up warm and things feel just as nice as on a sunny day, just bit different ride and energy from the ponies. Though I really didn't want to take my toasty hat off after the hack. Brr.


No idea if horses can look exited but Dolly looks exited nevertheless

It's probably the nice in motion pose.
Beautiful colours as always

Reply

They definitely can, especially when treats are involved! Little head bobbing, their ears go forward and there's a wee glint in their eyes. Sometimes a murmur to greet you and tell you how they're such a good pony. ♥
Reply

Reply

Chilly rider ish chilly.

I love the color in this piece !
Reply

Reply

Love these pony life snapshots!
Reply