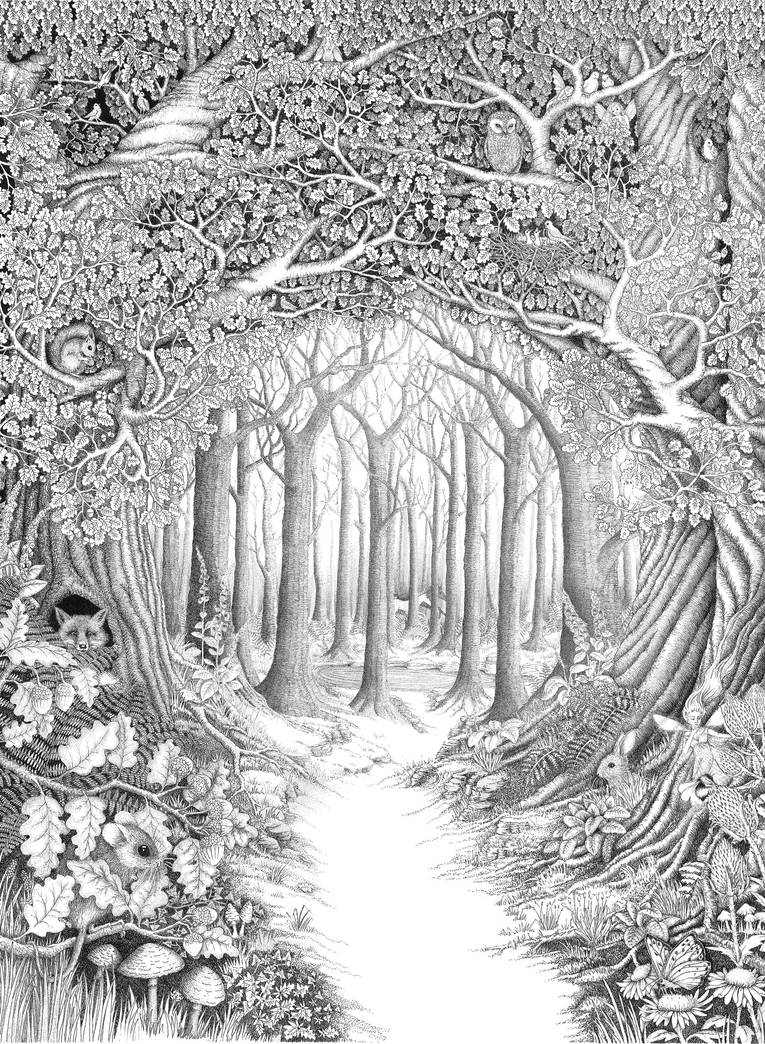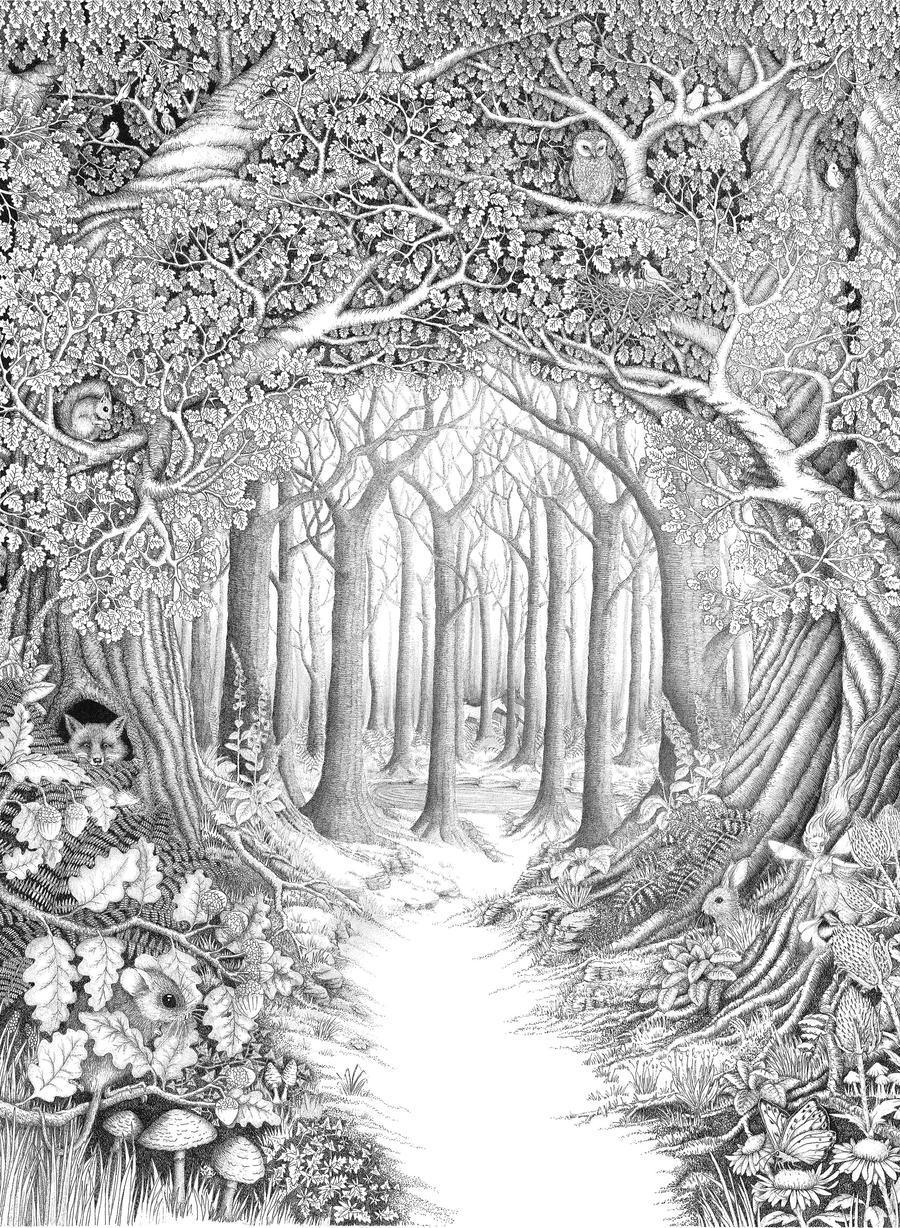 Watch
A home and a place of refuge for so many creatures....
line drawing using rotring pens 0.13 0.18 0.25
When I first seen this piece, I already felt I wasn't qualified to find anything at all wrong and still couldn't. Also whenever I do provide a critique I like to study and reflect on what I get from this wonderfully created works of art, sometimes it be days when I decided to start and post my critique, because I don't take this lightly.

Enchanted Forest; just looking at my fellow Deviant artist name Ellfi piece, I first see entrance where it's given inviting and tranquil welcoming all who wants a peaceful sanctuary, whether to use this forest as a means of thinking, crying, releasing anger, to help one make an life changing decision

In addition I'm "Enchanted Forest" has a touch of antique mosaic. Also there's this group call "Extreme Details" where there purpose of being is all about artwork with excessive amounts of detail within. I mean along with the scenery, you have animals taken shelter or made a lifetime homes within the trees, there's fairies flying around, vegetation.

Also there are even horses running in the background of this entire piece and all of this in black and white, in pencil??????? Could you imagine if this was done in coloring, with the skillful shading?

Lastly this artist needs to not only know but to understand that she has a rare gift, I'm honor in having the opportunity in getting to her through her works of art. It is my hope and prayer that she doesn't give up this skill, don't never let folks who are negative opinions sway her and that she continue in this journey seeing it to it's destiny.

May God Continue Blessing and Keeping You in ALL of Your Endeavors.
The Artist thought this was FAIR
17 out of 17 deviants thought this was fair.