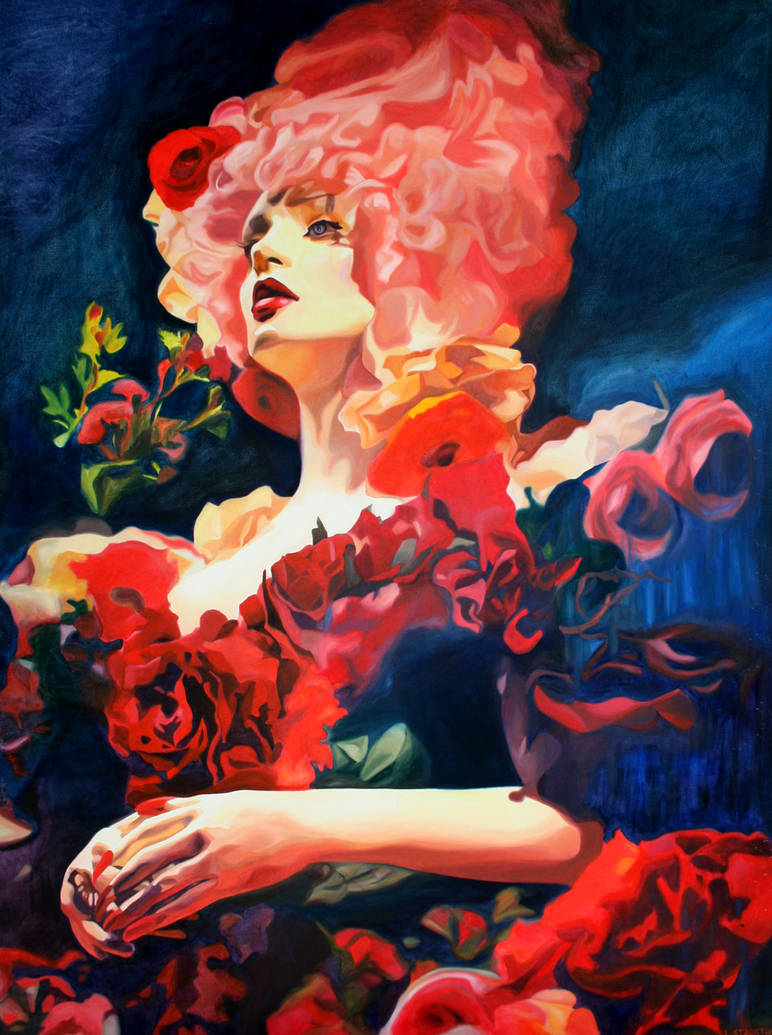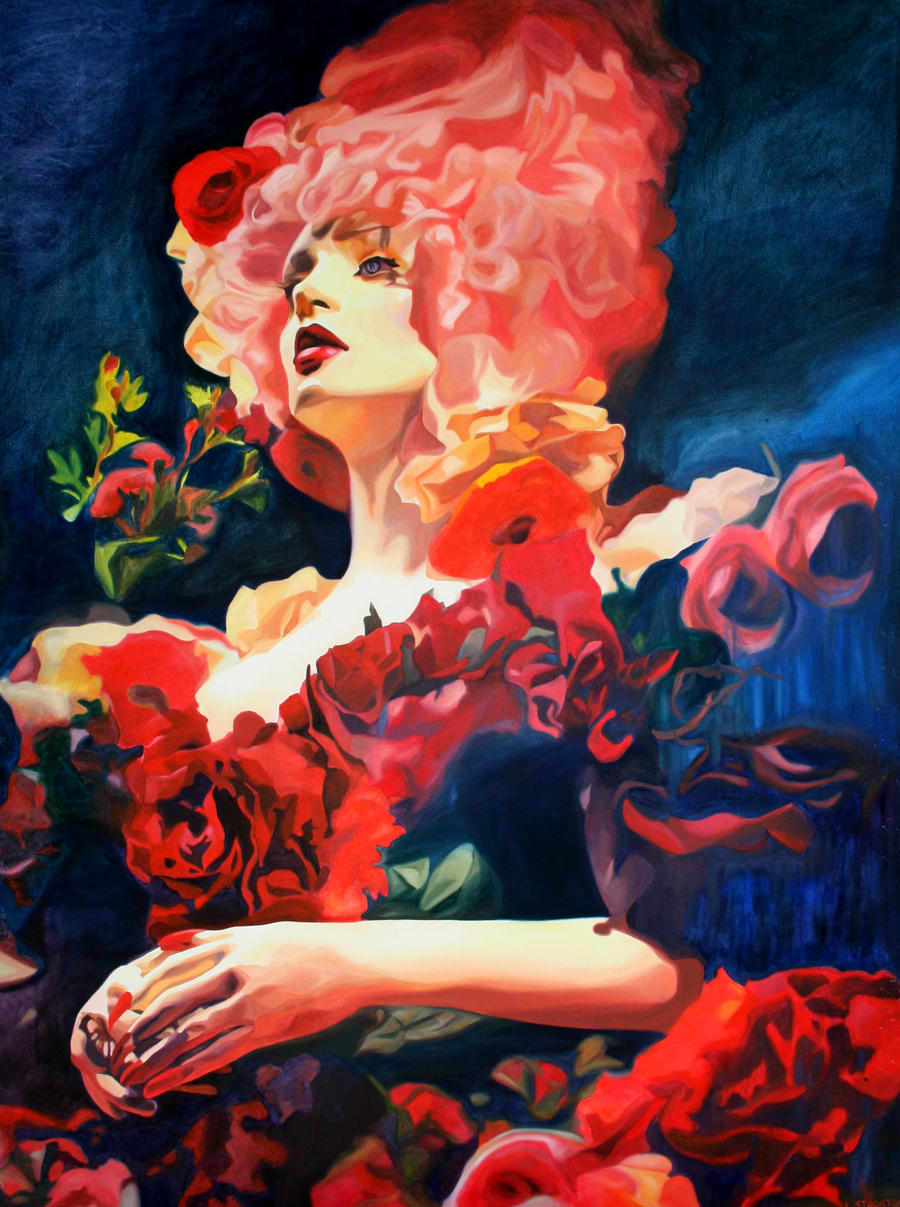 Watch
Oil painting of a mannequin from the Macy's Flower Show, New York (its a public display that happens ever year - they don't always use mannequins, but there are always plants and flowers, which temporarily transform the window displays into "urban jungles"... all the buildings and people around form a parergon for what is going on inside the window)
Edit = I've finally uploaded a higher quality image of my painting. It's closer to the original painting now, as the saturation is up (I painted the roses as a glaze, where it's just one thin wash of oil paint, backlit by the white canvas, for high saturation). I hope you can also see the texture in the background now.
Thank you for all the comments!

Daily Deviation
Given 2011-05-06
Suggester says: "It's one of the most beautiful pieces of work I've ever seen. Compositionally it is interesting and original. The colours are mind-blowing but not overwhelming. But what hits me most about this is the figure itself. Her model was a mannequin, but she has managed to bring out in it a life like no other. The eyes are pleading, desperate. She has brought a mannequin to life; it's astounding!"
The rose
by ~
ellejayess
Also suggested by `Sophquest
(
Suggested by SchemaTree and Featured by Mollinda
)