Hello everyone! I am currently open for commissions! I've got a couple of weeks before school starts again, so lets see how many of these I can get done by then

Pricing will go as follows:
Character watercolor/ink sketch -$20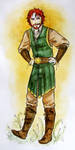 Watercolor illustration- $50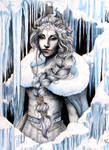 Charcoal drawing- $50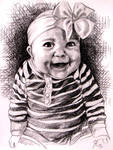 So, this is just to give you a basic idea of how the pricing works, but it is not set in stone. Feel free to send me a note or an e-mail if you want a picture different from the examples, or a different size. (The prices are currently set to the size 9x12 and will be higher for a larger piece.) Check out my gallery for more examples of what I do!
-The sketches can be of fan pics or of original characters
-All payments must be made up front
-I accept paypal, cashier's check or money orders.
-I can send the original artwork to you, if you are willing to supply an address. Otherwise, you will get an electronic copy.
-Each sketch will be posted on DA when it is done.
-I reserve the right to reject any concept I choose, so please, nothing inappropriate.
Please give me a description of what you want and be sure to include payment method. If it is an OC, be sure to provide a description of the character. Links to reference pictures are always great too!
Thanks a ton!
-Marie
e-mail: hollyellsworth@gmail.com