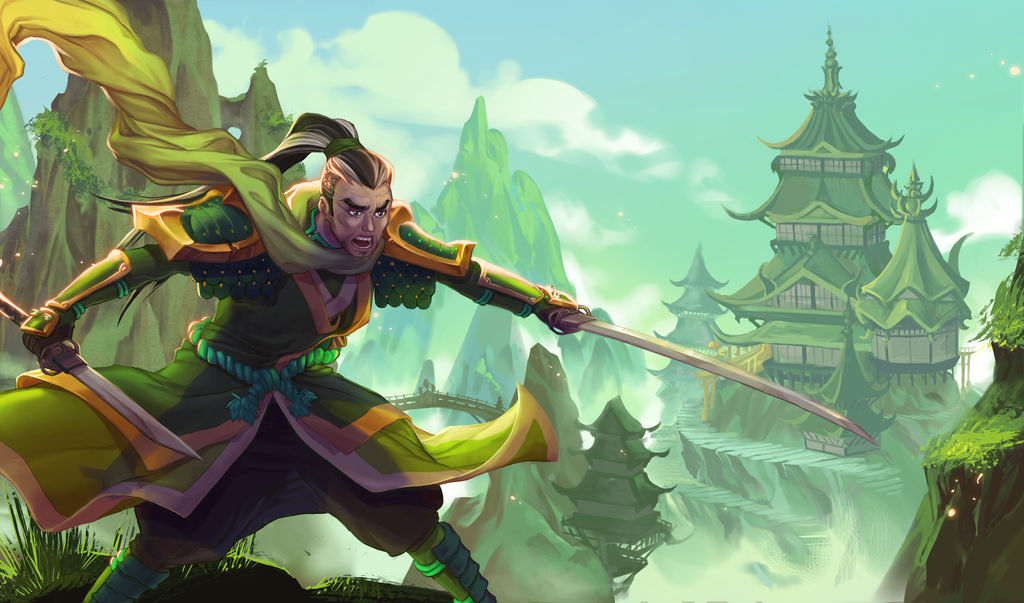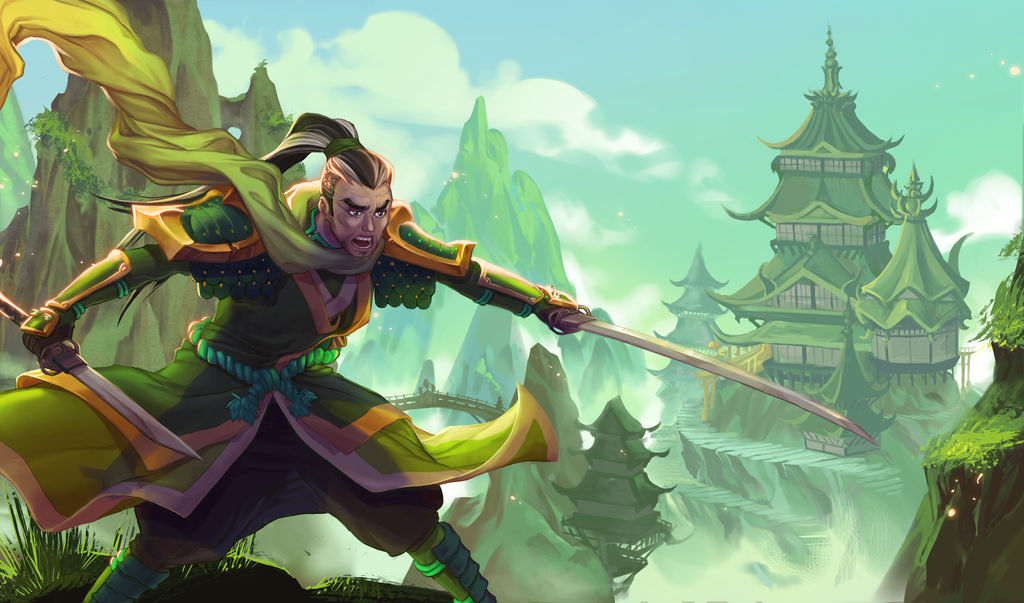 Watch
Last year, I made a custom card game playmat for my boyfriend out of this illustration:
Pride of the Crane (inspired by the Legend of the Five Rings Card Game)
This year I wanted to have a playmat representing my favourite clan, so here is a fierce Dragon swordsman!
If you'd like a mat like this one, please reach out through private message.
Hope you enjoy!

Facebook

Portfolio

Artstation

Behance

Love the varying shades of green; despite heavy use of the same color, every component seems distinctive from each other!

Very snazz!
Reply

Thanks, I took it as a challenge to do a mainly green composition without risking the overdose!

Reply

im shocked this piece isnt more popular its amazing!
Reply

Haha, thank you! It is not always easy to get exposure, even if I have been on DA for 11 years now (Jeez!). So feel free to share this pic and spread the word!

Reply

dont worry i will! on da its not easy (i pretty much gave up after two years and made another account)
Reply

The background is really really nice and i like the design of the character as well ;D
Reply