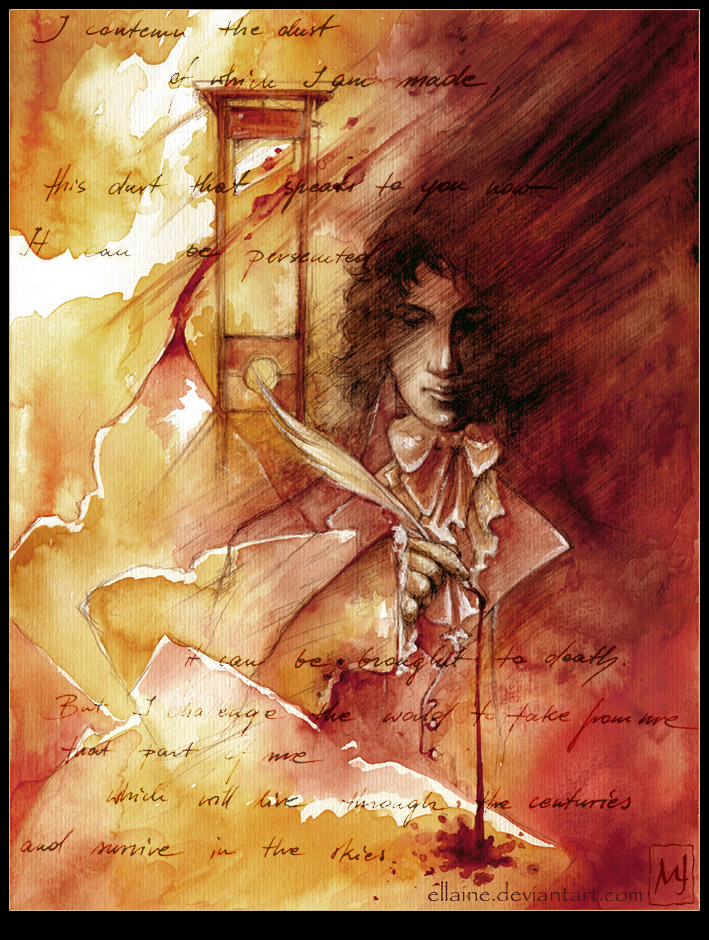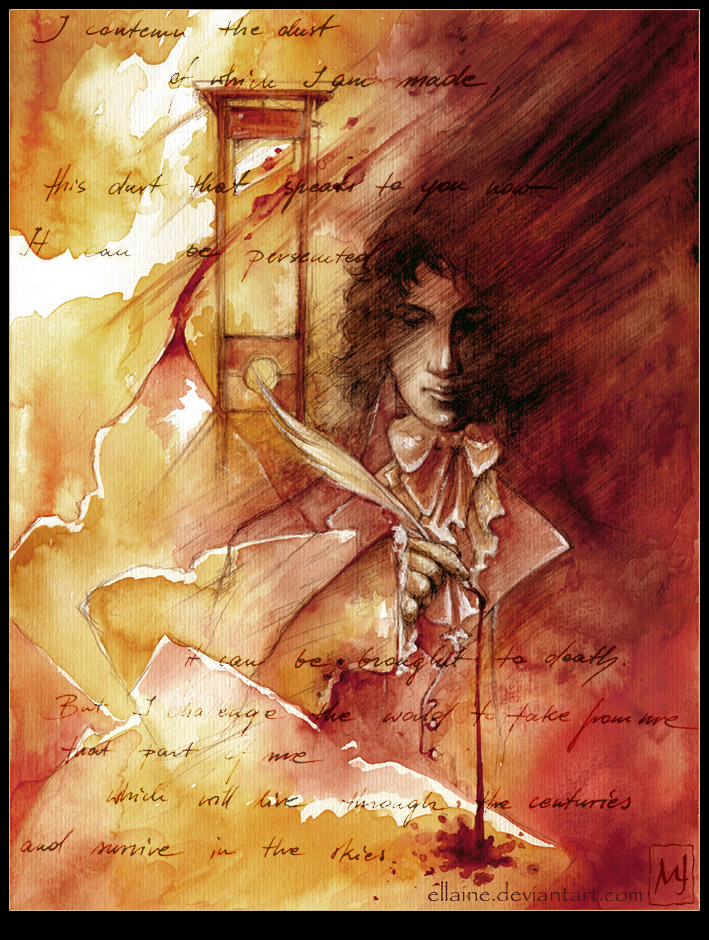 Watch
I contemn the dust of which I am made, this dust that speaks to you now. It can be persecuted, it can be brought to death. But I challenge the world to take from me that part of me which will live through the centuries and survive in the skies.
Louis Antoine Saint-Just (1767 - 1794)
----------------------------------------------------------------------------------------
It's something like a symbolic portrait of one of the most fascinating and mysterious personalities from the history of the French Revolution. Saint-Just has been one of the close associates of Robespierre, one of the founders of the Great Terror and almost a symbol of it with his sharp, laconic style of writing, called the guillotine-style. His decrees and he himself in the name of his ideals have sent many people on the guillotine and 1794 he ended up on the scaffold himself, at the age of 27. Ambitious, strong willed and short tempered, Saint-Just has become a legend, but rather a negative one in both, history and literature. Today the historians see him rather as one of the most talented politicians of his time and a military genius, who - as some insist - could have been a serious treat to Napoleon's career.
Because of his youth and beauty and his role in the revolution he has been called "Angel of Death".
! Because some of you asked for more information^^ :
[link]
---------------------------------------------------------------------------------------
My scanner has ruined the colours as usually. But it made the reds a bit better though^^