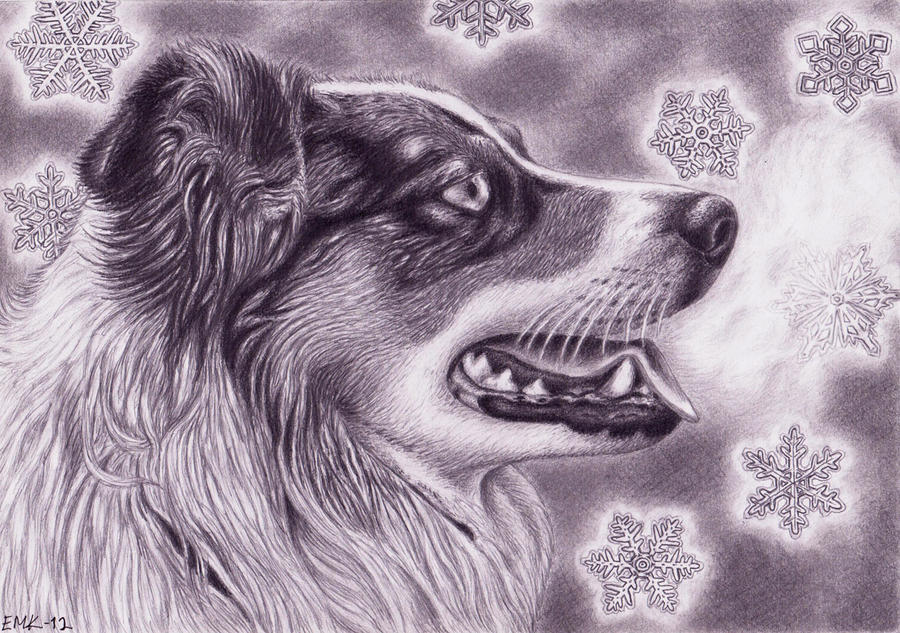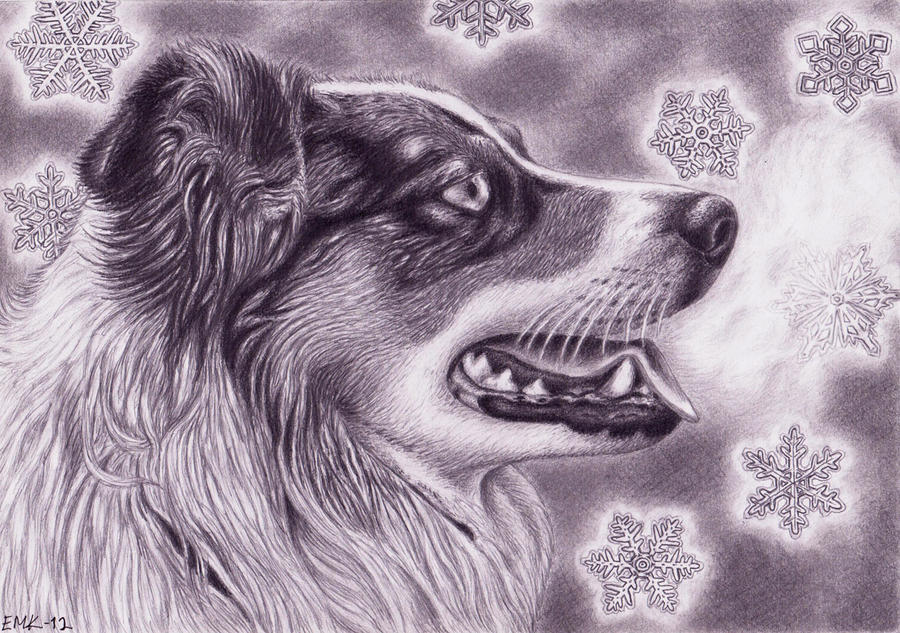 Watch
A contest prize for

, a Border Collie. I hope you like it!
I wanted to draw something that would fit together with the current season and weather (we had -35 celcius today). I made the background in the train. I must admit that it was pretty challenging to draw the snowflakes in a moving vehicle but I did it.
As a ref for the dog I used a photo by Dominique and Serge Simon.
Made by 3H, 2B and 8B pencils, 0,5 and 0,3 HB mechanical pencils. A4 paper.
Art (c) me
I'd like to hear what you think about this.
A-MAZ-ING!
Great detail and tought in this peice!
It is not too dark of light and has a great sence of deaph idk how to spell that right blondness! The dog seams not to notice the snow falkes at all, if that is what you were aiming for its great. there is a glowing effect on the snow flakes and help enphisize the dog.
I cant tell if the dog is breathing out and if you can see the breath or if it is for the back ground.... Over all great job I look Forward to seeing more peices from you!
The Artist thought this was FAIR
6 out of 6 deviants thought this was fair.