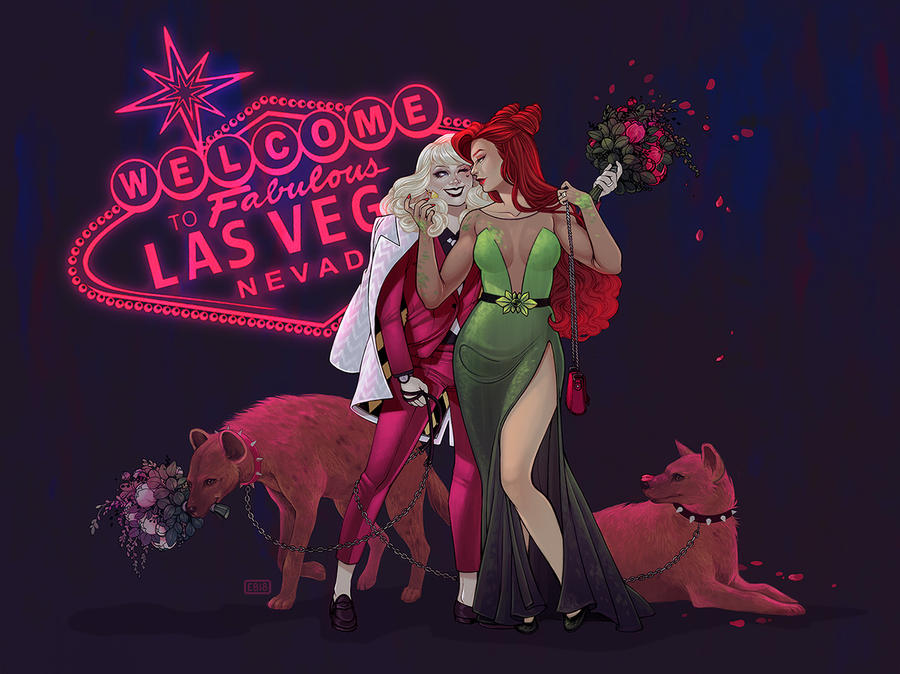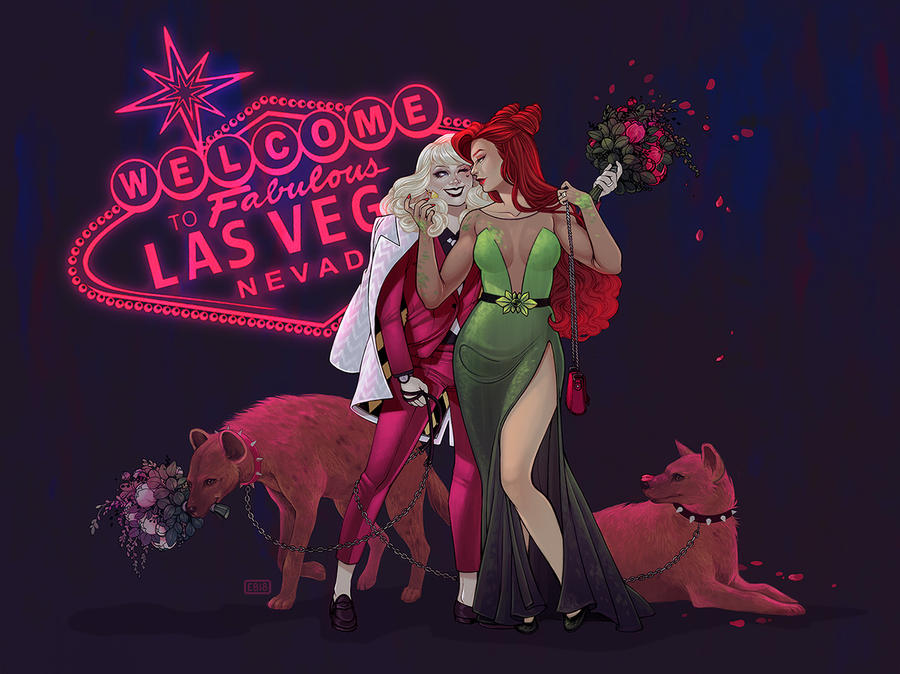 Watch
🎊 Congrats Y'all🎊
*New piece I just wrapped up for @SquareCarousel!
Re-worked an older date themed illustration, happy I got to upgrade it to a wedding photo 💗

This is gorgeous!! beautiful colours

Reply

The people of the city in a panic, the police phone rings off the hook, no crime's being broken so they can't do anything, the priest unable to perform the ceremony, yet unable to deny them, and the most unlikely couple happily walk off to cause chaos while mercilessly ending the plague known as Man.
Reply

Reply

Reply

I'm just really happy they're finally married!
Reply

This may be a stupid question but are they Harley Quinn and poison ivy?
By the way cool illustration, it's beautiful.
Reply