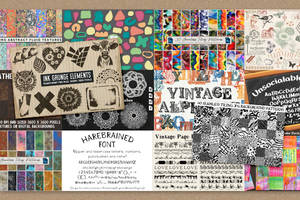 HG Designs Subscriber Area
Lots of high resolution goodies for graphic design including textures, photoshop brushes, seamless patterns and more.
---

Patterns for photoshop - Abstract v.8
Description
1 .Pat | 10 patterns | 10 jpg
FREE DOWNLOAD:
vipi-design.ucoz.ru/load/fotos…

Free for personal and commercial use.

If you use my works fav

and credit

Do not Copy , Share or Modify.

You may not download my files to upload them on your own site!
Use links directing others to my site, not a link to the ABR/PAT/ASL/PSD/PNG/RAR/ZIP/JPEG file.

You have no the right to distribute or resale without my written agreement.

Бесплатно для персонального использования и коммерческого.

Вы не можете изменять или модифицировать.

Вы не можете скачивать файлы, чтобы загрузить их на свой собственный сайт!
Используйте ссылки на мой сайт, а не ссылку на ABR/PAT/ASL/PSD/PNG/RAR/ZIP/JPEG файл.

Вы не имеете права на распространение или продажу без моего письменного согласия.
Image size
498x558px 212.47 KB