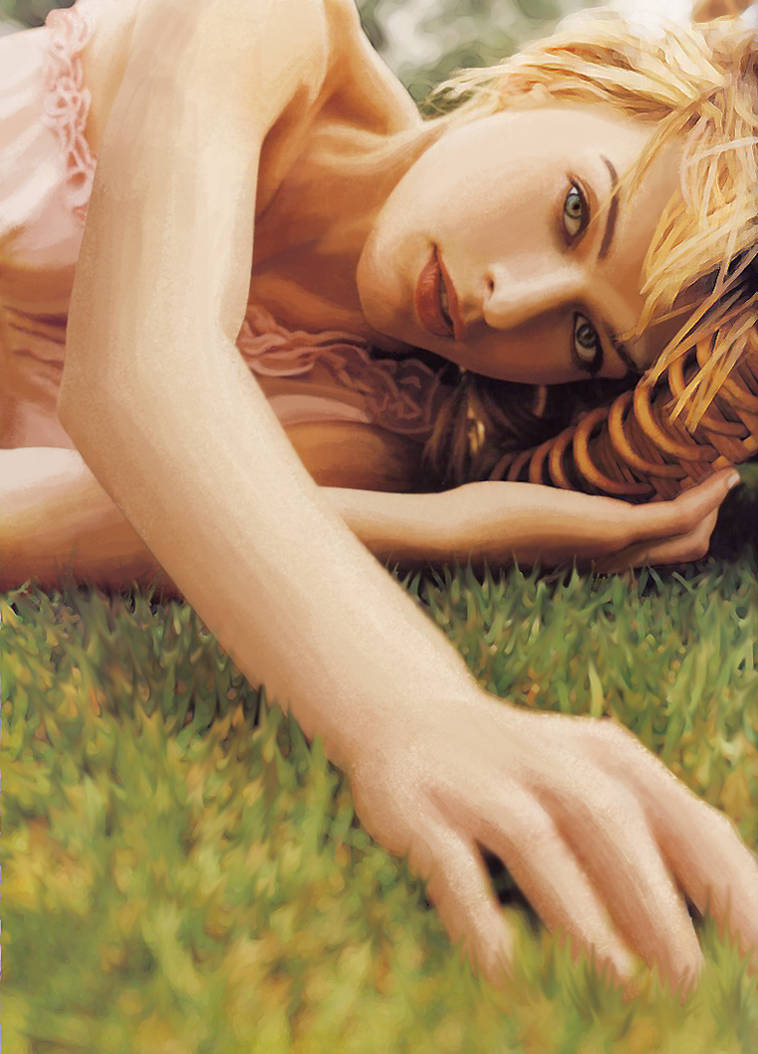 Watch
This is my first digital painting. I just painted over a Milla Jovovich's picture. If you want to draw what's called human perfection, just draw Milla

I am not sure how you were able to achieve this effect, but the result looks great. Photo-realistic digital paintings certainly have a way of bringing your work to life. The balance of a photograph and painting is well-balanced here, which make this piece that much more impressive.

The detail of the grass is superb, you even managed to paint the effect of the foreground being a bit blurred, just like a photograph. The painting detail on the face is what impresses me most about this piece.

Overall this is a fantastic piece, which makes me just a bit jealous of you for being able to create it. Keep up the great work!
The Artist thought this was FAIR
17 out of 18 deviants thought this was fair.