HEY!
I've had to postpone this due to medical issues! I will try to have it later in the month!
Sorry!
⁎❅❄❉ IT'S THE SEASON OF BEING JOLLY AGAIN! ❉❄❅⁎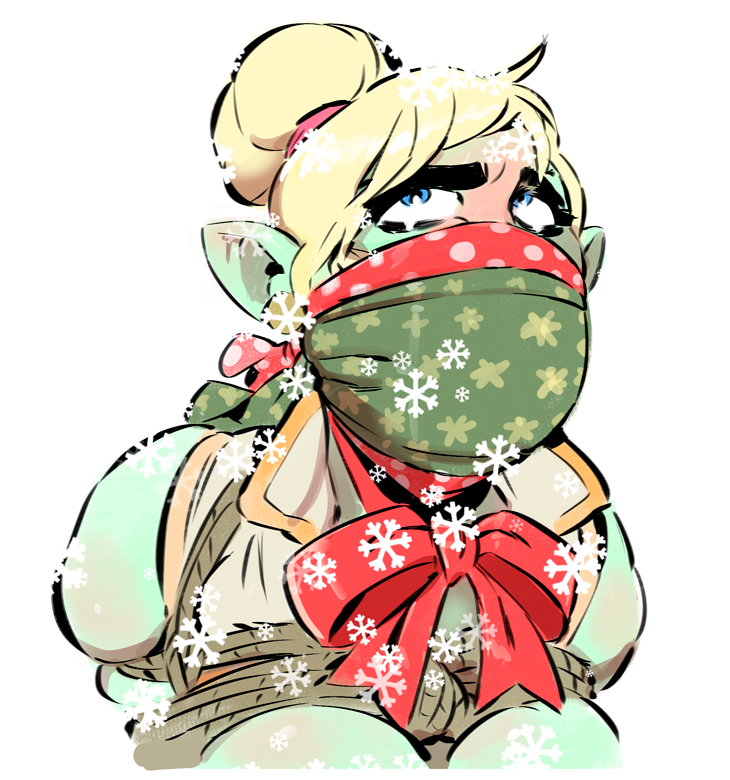 Hey everyone, I hope you're having a good winter so far!
Last year I did a few streams for christmas where I tired to do sketches for as many people as possible.

I'll be redecorating the stream for the holidays, putting up the tinsel and lights, listening to christmasy music and all that.

ALSO... doing sketches!
It'll be a little different from last year, though!
I'll raffle out sketch slots during the stream, and if you get picked I'll do a bust (kind of like the one of Jorcy up here) of the character of your choice.
I'll be choosing what to do to the characters - so it'll be a holiday surprise for you! The price will be a ko-fi donation

And I hope to be able to get through as many people and pictures as possible

Hope to see you there!